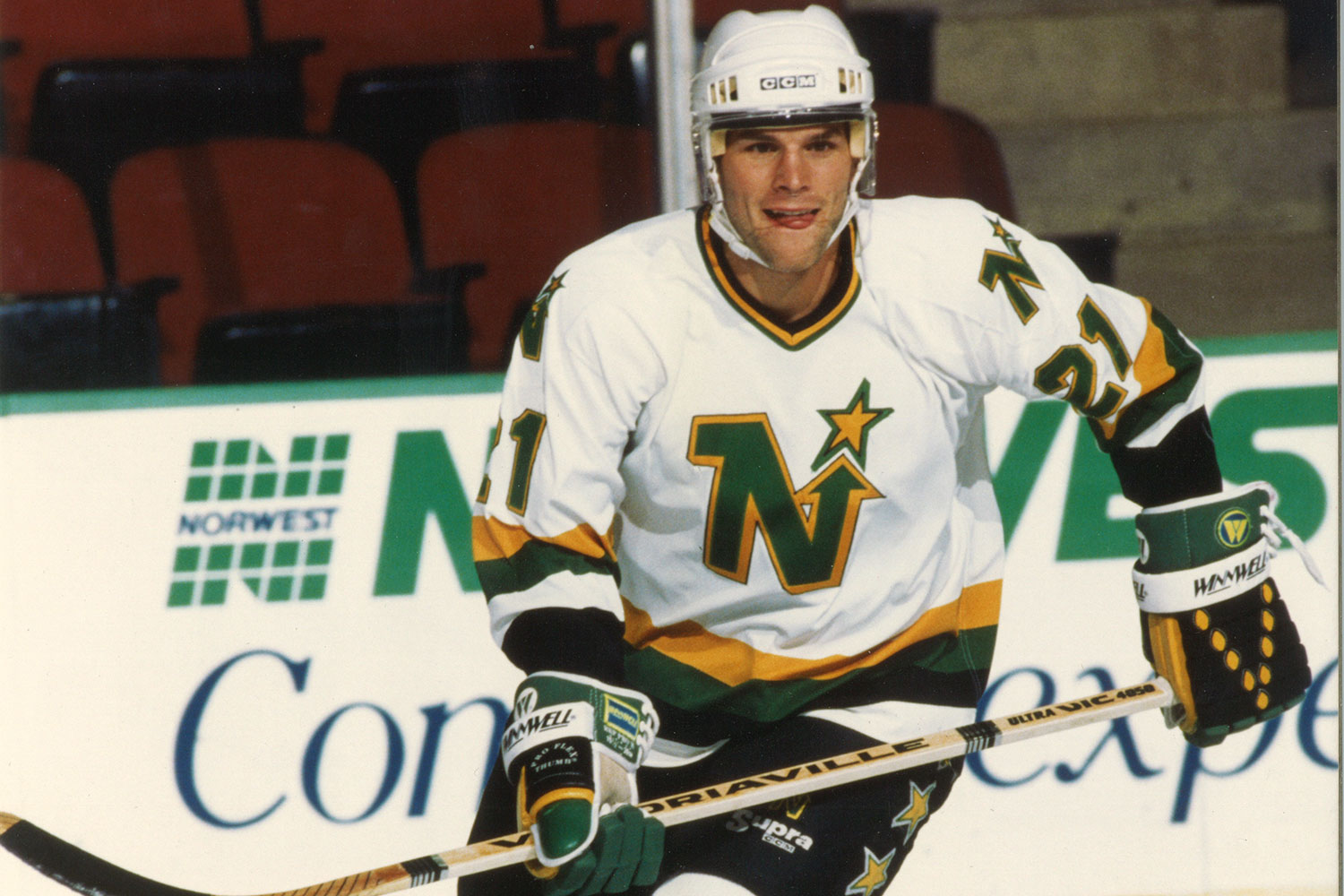 Courtesy Perry Berezan
Feb. 21, 2020 | George Johnson
My First Home: Perry Berezan
Perry Berezan was 24 years old and in his fourth NHL season by early spring of 1989, part of a carefully crafted Calgary Flames team teetering on the precipice of history.
Three playoffs earlier, the Edmonton-born Berezan had "scored" the most famous goal in franchise history when he was officially credited with the Steve Smith own goal that slayed the dynastic Oilers and launched a memorable run to the Stanley Cup finals.
But on March 4, 1989, after two years battling injuries, he found himself shipped to the Minnesota North Stars along with truculent winger Shane Churla in exchange for more size, in the form of Brian MacLellan, and a draft pick.
Eighty-five days later, his old pals were hoisting the Stanley Cup aloft on consecrated ground, the Montreal Forum. He was watching on TV.
"The first place I ever bought was a condo, downtown Calgary,'' said Berezan, among the most personable and community-minded members of the Flames' alumni.
"I think I paid $115,000. There were a lot of hockey ties to it because I only had a year and a bit living there before I was traded to Minnesota.
"After I left, the Flames moved Sergei Pryakhin (the first Soviet to play in the NHL and a a part of Calgary's 1989 Stanley Cup team) in there.
"The first place I ever bought was a condo, downtown Calgary. I think I paid $115,000."
"I discovered Sergei was not cooking on the stove or in the oven, but in the wood-burning fireplace. Seems he couldn't figure out the oven.
"He stayed in the condo one more year, didn't burn it down, then I sold it for something like $4,000 more than I paid for it."
Berezan and his wife Marie purchased their first house – for $160,000, he recalls – shortly after joining the North Stars.
"We got married that summer and bought our first house, 1982 Safari Trail in Eagan,'' said Berezan.
"Two-storey house, right on a pond. The last house of the development at a certain stage, so we had this pond kind of to ourselves. I hit a lot of golf balls in there when I wasn't playing much.
"We lived there for the two years I played in Minny.
"We absolutely loved that place. It's pretty cool to go back on Google Earth and see what the house looks like today. We just did that a month ago and went, 'Wow!' The outside hasn't changed, but the landscaping's matured so much and looks so good.
"We did the 360 degrees, took it all in. Then we remembered the 'Beverly Hillbillies' who lived across the street from us and thought, 'They're probably still there.' That we don't miss."
With three kids now in tow, the family moved back to Calgary following Berezan's retirement in 1993, after a brief stop with the San Jose Sharks.
Berezan has since partnered with fellow former NHLer Gord Sherven to form the highly successful Berezan Sherven Group, an offshoot of National Bank Financial Wealth Management.
Tagged: Berezan Sherven Group | Calgary | Calgary Flames | Calgary Real Estate | Calgary Real Estate News | Feature | Gord Sherven | Hockey | Minnesota | Minnesota North Stars | My First Home | My First Home | NHL | Perry Berezan | Sergei Pryakhin | Stanley Cup
---
---
Connect With Us