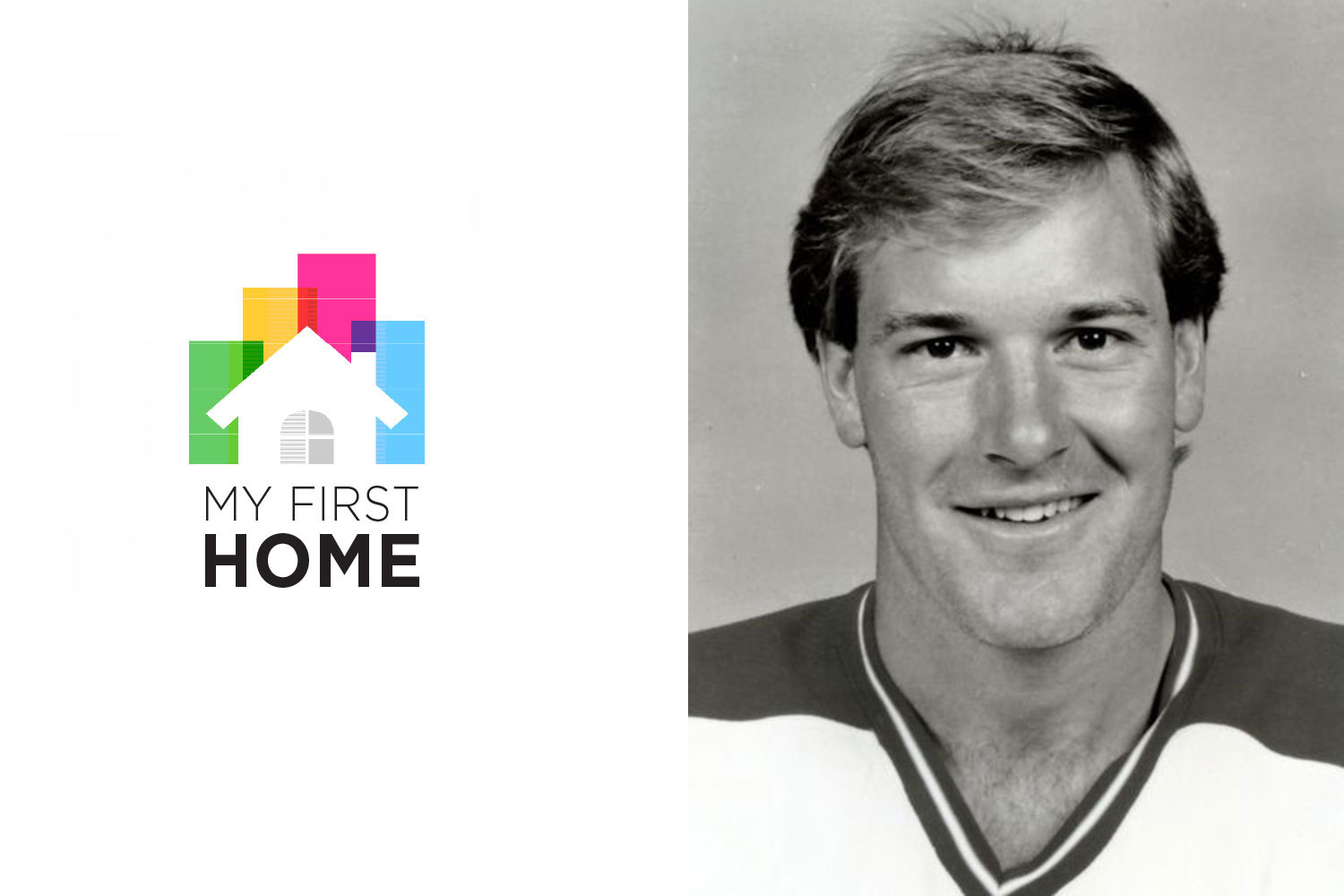 Courtesy of Dana Murzyn
June 25, 2020 | George Johnson
My First Home: Dana Murzyn, Calgary Flames alum and Stanley Cup champion
For a 19-year-old just starting his career, Dana Murzyn's decision to buy his first house in the picture-perfect town of Farmington, Connecticut, 10 miles west of Hartford, seemed like nothing more than a logical step.
"A 2,500-square-foot Cape Cod,'' said Murzyn, the Calgary-born former NHLer who won a Stanley Cup in 1989 with the Calgary Flames. "You drive in underneath. The yard was sloped.
"Beautiful place. It had a little shed-type barn out back that had to have been 100 years old.
"Only 15 minutes from downtown Hartford, but it felt like you were living in the country. The whole New England/Connecticut style of life is awesome. Reminds you of driving through Ontario, with all those little cottage-country towns.
"This was 1986. I want to say I paid US$275,000."
Entering his second NHL season after being selected fifth overall by the Hartford Whalers in the 1985 Entry Draft, Murzyn had originally billeted with a retired school principal after making the jump from the WHL to the big show.
"As a kid, as far as I knew, the market was stable. The house was definitely more expensive there than it would've been here," he said. "My mom actually flew in after training camp that year ... and we searched together. We both loved the way this house looked.
"Turned out to be a real lemon in the end, but when you're 19 years old and playing in the NHL ... it didn't feel like much of a risk to me. It just seemed like the next phase. Maybe that was because I was so uneducated about it."
"My mom actually flew in after training camp that year ... and we searched together. We both loved the way this house looked."
It didn't take long for Murzyn to start running into issues with the new house.
"For starters, the weeping tile was upside down. So, I reached home from a playoff game in Quebec City one night, opened the garage door and literally had six-to-eight inches of water come rushing out. Got that fixed. Then right after I'd been traded to the Flames, I had a call from a good friend who'd been checking on the place every few days and they'd had an odd cold snap in Hartford – maybe -5 C for a day and a half. That was cold enough.
"When the contractor put the bath fan in, he ran the water line right beside it. The water line had frozen, so basically the whole floor over top of my garage and into my living room had fallen because of the water dripping in for two days."
Murzyn had signed a contract to sell the property for about $10,000 more than he'd paid, which, along with home insurance, covered the repair costs.
"Two weeks after we signed the deal, the real estate market in New England in general, and Hartford in particular, just crashed," he said. "My house went from $300,000 or so down to $240,000, but I already had a written deal with a substantial deposit.
"That was a big eye-opener for me, how quickly a market can change."
Right before their wedding, Murzyn and his soon-to-be-wife, Kim, went on to purchase a house in Calgary's southeast lake community of Sundance, but they had to wait for the sale in Farmington to close in order to pay for the new property.
"I sure did learn a lot in those first two years," he said.
Tagged: buyer | Calgary | Calgary Flames | Calgary Real Estate | Calgary Real Estate News | Connecticut | Dana Murzyn | Farmington | Feature | Hartford | Hockey | Homebuyer | House & Home | My First Home | My First Home | NHL | Stanley Cup | Sundance
---
---
Connect With Us