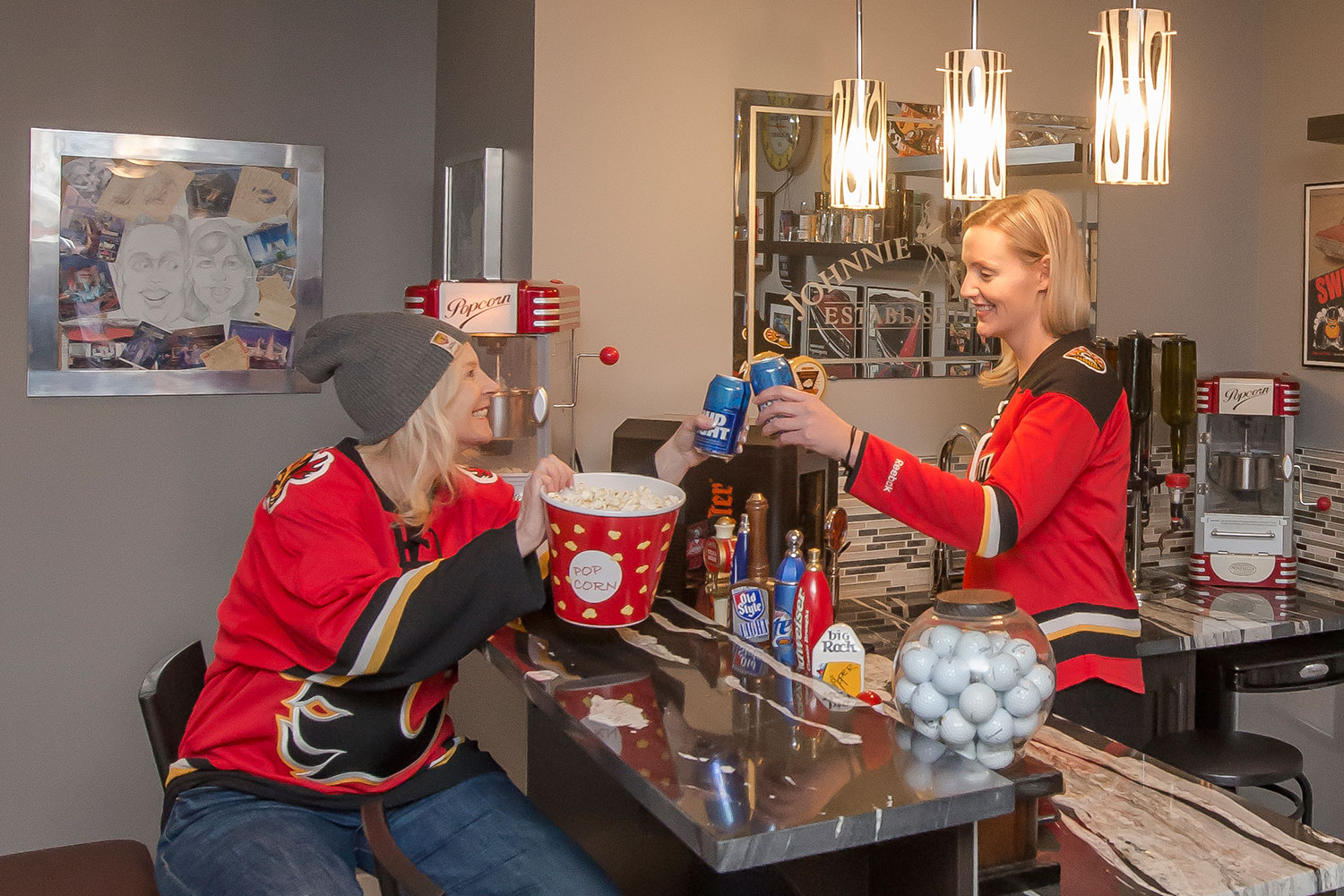 At this unique open house, actors will be playing the role of bakers in the kitchen, sports fans in the basement and even someone enjoying a bubble bath in the home's oversized tub. Cody Stuart / CREB®Now
Feb. 13, 2019 | Cody Stuart
REALTOR® enlists a little help for novel approach to open house
To make his latest listing stand out from the crowd, Calgary REALTOR® Paul Ackerman searched far and wide for an innovative approach to the usual open house.
"I'm always trying to come up with something that's a little bit different," said Ackerman, who will be hosting a "living, breathing" open house at his Killarney listing, featuring actors in the role of everyday homeowners.
"I did spend quite a lot of time looking on the internet around the world at what different Realtors are doing in different places. There wasn't anything quite like this, but I just thought it would be a fun event and would probably get some attention and people through the door."
The addition of live actors adds another twist to the ways in which potential buyers can view a home. Despite the recent innovation of online tours like Matterport that showcase homes in virtual reality 3D, Ackerman says there's still nothing like seeing the home in person.
"A lot of people say open houses are done. I don't think they are because although the search starts online, you've got to come see the house before putting an offer in," he said. "We know that a very small percentage of homes sell as a result of an open house, but it's still six per cent, and if you're in that six per cent, you're pretty happy.
To help prospective buyers envision living in Ackerman's listing, actors will be playing the role of bakers in the kitchen, sports fans in the basement and even someone enjoying a bubble bath in the home's oversized tub.
"I think, really, it's just going to be a fun event and there's a certain amount of curiosity because it's different," said Ackerman.
The open house takes place Sunday, Feb. 17 from 3 p.m. to 6 p.m. at 3024 29 Street S.W.
Tagged: Calgary | Calgary Real Estate | Calgary Real Estate News | Calgary Real Estate News | Killarney | Open house | REALTORS | REALTORS
---
---
Connect With Us