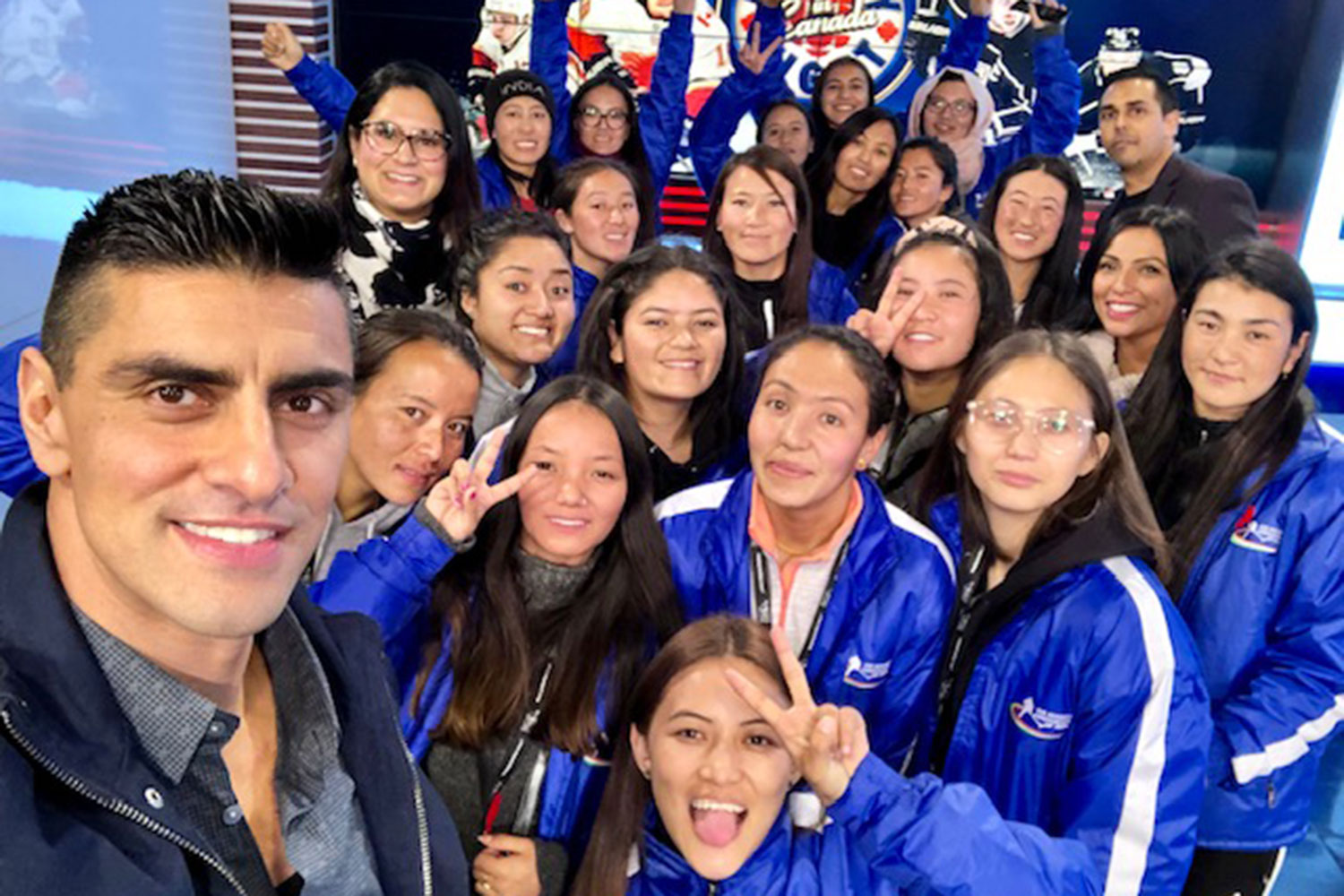 Dampy Brar is one of three finalists for the NHL's Willie O'Ree Community Hero Award. Courtesy of Dampy Brar
July 22, 2020 | Mario Toneguzzi
Former Calgary REALTOR® one of three finalists for NHL award
Dampy Brar, a former Calgary REALTOR
®
, is a finalist for the NHL's Willie O'Ree Community Hero Award for his work in youth hockey.
In 2018, the NHL introduced its newest award, which honours someone who has positively affected his or her community, culture or society through the game of hockey.
Brar, who is co-founder of Apna Hockey, is one of the three finalists for the award.
Apna Hockey provides a network and support for South Asian hockey players. Brar has also been working to introduce ball hockey in India. He's a strong advocate for diversity in hockey and has devoted much of his time to mentoring youth in the sport.
Brar was born and raised in Sparwood, B.C., and played his minor hockey there. He played one year of college hockey in Edmonton then seven years of pro hockey in the U.S. split between the West Coast League and the International Hockey League.
He was nominated by his wife for the Willie O'Ree Community Hero Award. Voting for the award closes on Friday night – click
here
for more information or to cast your vote.
"Three weeks ago, I found out I was top three, which meant I get to go to the NHL Awards in Vegas, which as a kid you're always watching after the playoffs," said Brar.
"I'm trying to get votes from local Calgarians, Albertans – across Canada, I've got a pretty good network of people. Everybody's working hard, posting things on social media – LinkedIn, Facebook, Twitter, Instagram – trying to get me as many votes as possible."
Brar was a Realtor at one time and intends to return to his real estate career eventually. He's had his real estate licence since 2006, but he parked it to work with builders for a time. Brar had intended to reinstate his licence in mid-March, but the COVID-19 pandemic put his plans on hold.
"I'm looking to get back in pretty soon," he said.
Brar's extensive background in hockey imparted several valuable lessons that have served him well in his real estate career.
"Relating to people of all backgrounds and being personable and caring to their needs. Having the confidence and self-esteem on providing pertinent info in the selling and buying process. Being organized and preparing to help clients," he said.
"More importantly, just being real, honest and genuine when dealing with people. Hockey has humbled me to be a well-grounded individual with the care to help others in a professional way."
Tagged: Apna Hockey | Calgary | Calgary Real Estate | Calgary Real Estate News | Calgary Real Estate News | COVID-19 | Dampy Brar | Feature | Hockey | NHL | NHL Awards | REALTORS | REALTORS | Willie O'Ree Community Hero Award
---
---
Connect With Us