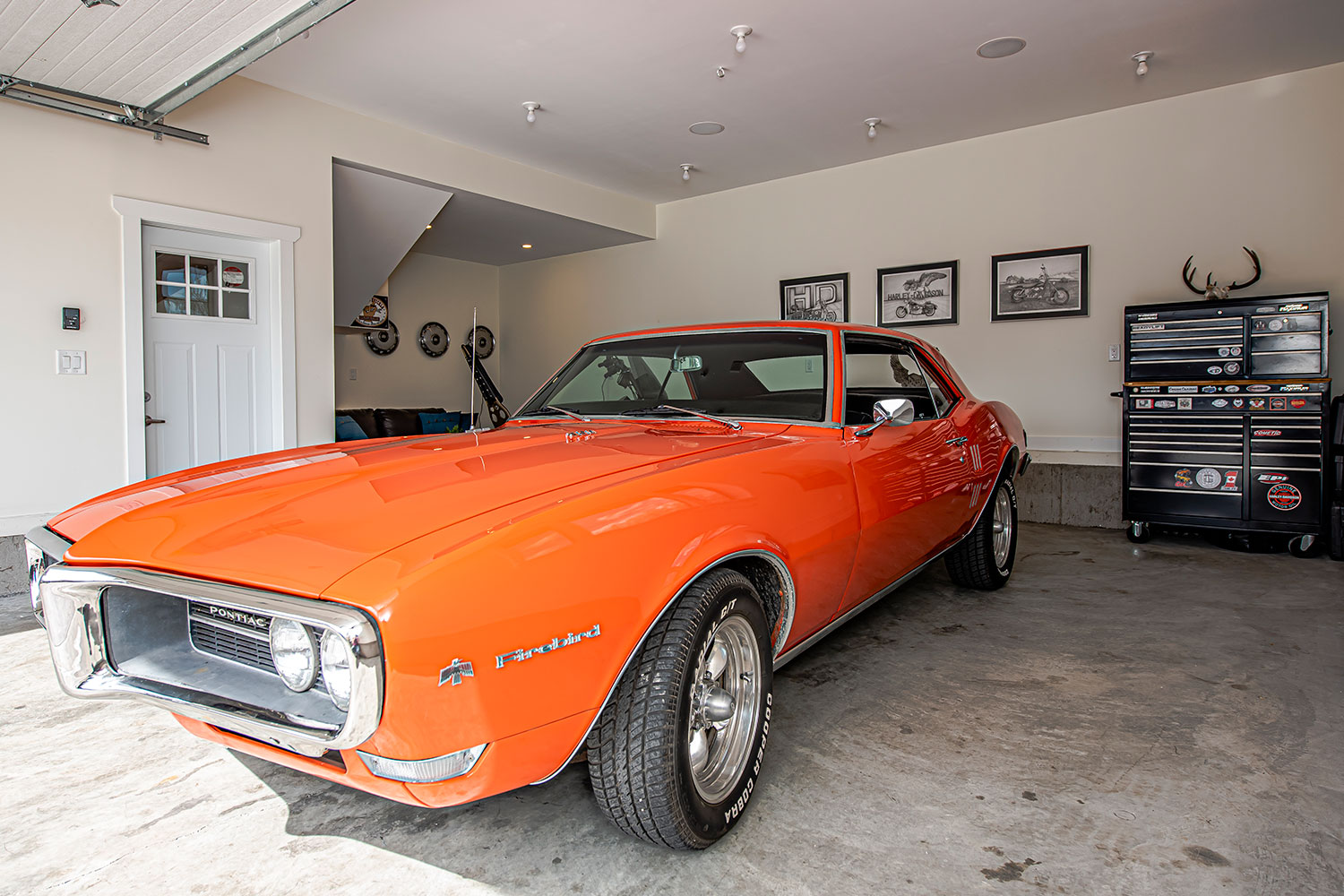 Cody Stuart / CREB®Now
May 14, 2020 | Cody Stuart
Garage makeover: unique properties call for unique staging
When it comes to staging a home, the best advice is usually to make it look like you'd want to live there. But what do you do when you're staging a space that will be home to vehicles rather than people?
That was the challenge presented to home stager Elysse Bulloch with one of her recent projects. Boasting two garages, including a newly renovated oversized garage, the Bowness home isn't your typical suburban listing.
"I have never staged a garage before, but I am always up for new opportunities," said Bulloch, who owns and operates Simply Stylish Staging.
In showcasing the garage, Bulloch says it was important to demonstrate the size and versatility of the space.
"Some challenges that we faced were showcasing the size, we definitely want buyers to know that two cars plus fit in the space," she said.
"Being that this listing has another garage off the back of the house, we wanted to show buyers that the space has endless possibilities, from extended living to hobbies to maybe even an art studio or gym."
Paul Ackerman, the REALTOR
®
representing the sellers, says the idea to present the home in such a unique way came about partly as a result of wanting to try something new, while keeping in mind the target buyer is likely someone who wants to put their vehicle front and centre.
"When I showed it myself, I came in the garage and thought, 'This is a car enthusiast's dream,' so I wanted to try and create a space where someone could just come and look at their car."
Tagged: Bowness | buyers | Calgary | Calgary Real Estate | Calgary Real Estate News | Calgary Real Estate News | cars | Feature | garage | House & Home | Housing Market | Housing Market | REALTORS | REALTORS | sellers | staging | suburban
---
---
Connect With Us