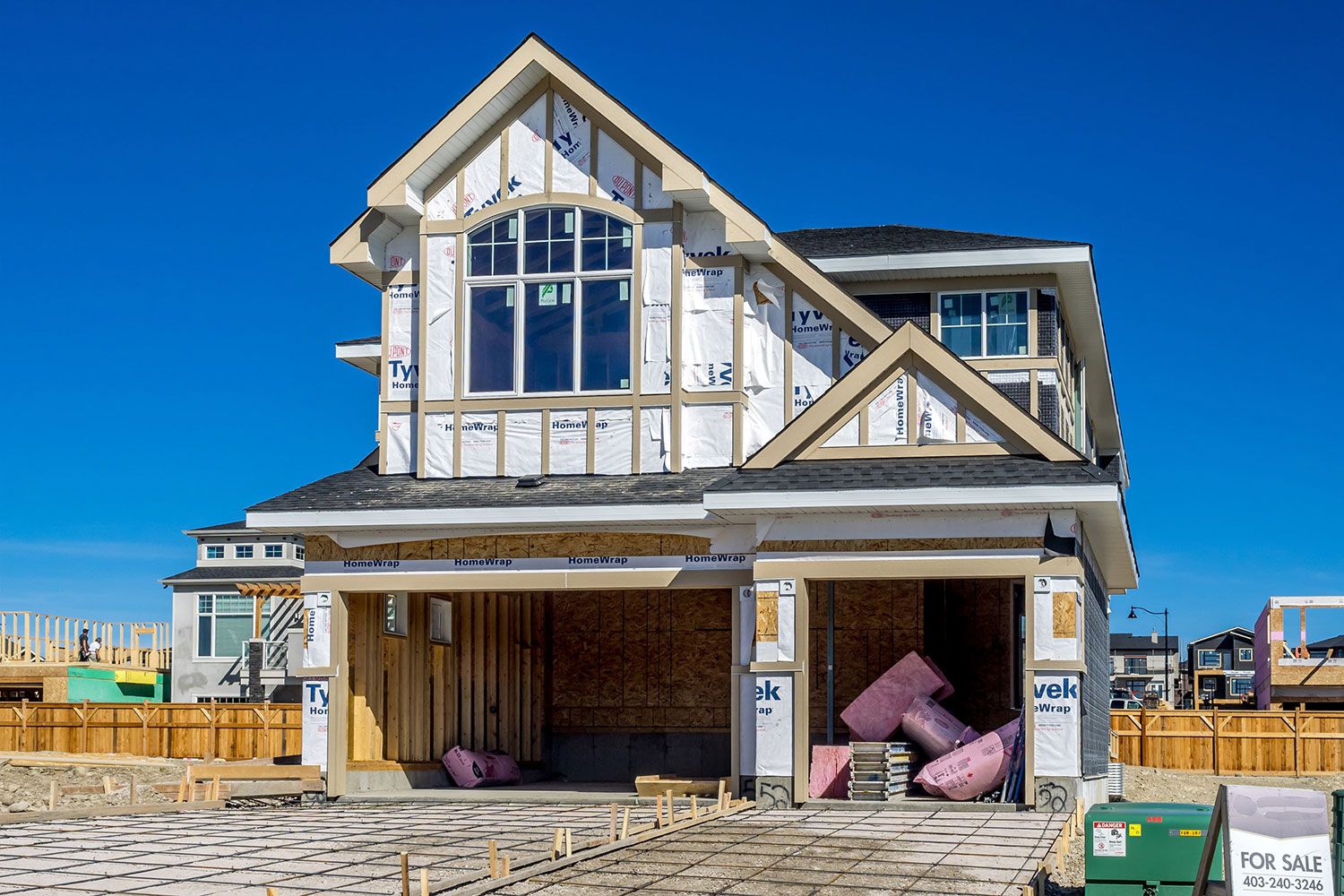 Getty Images
Jan. 03, 2019 | Barb Livingstone
Built from scratch: important advice for new-build homebuyers
Be prepared to invest your time along with your money. Be patient. Do your homework.
There are a lot of boxes to tick when buying a new-build home, but following the advice of industry professionals can make it easier.
As with any type of real estate, the old mantra of "location, location, location" applies to new builds, says RE/MAX Central Real Estate REALTOR® John Malick. And that means establishing priorities for a home's site – whether that's closeness to work, schools, specific amenities or other family, or whether budget is the primary factor.
Also, Malick says, keep in mind most people move every five years on average, so "you don't want to purchase a home that's a headache to sell down the road."
Greg Macdonald, co-owner of Sage Appraisals, echoes that advice, saying buyers need to decide whether their new home is for the long or short term.
"If you are going to be there for 20 years, then get whatever you want," he said. "Don't worry about market value – get what you will enjoy."
However, if you are looking at a five-year time frame or less, then realize you will not get dollar-for-dollar resale market value for those highly customized extra features like bars or elaborate basement developments.
"If you are going to be there for 20 years, then get whatever you want. Don't worry about market value – get what you will enjoy." - Greg Macdonald, Sage Appraisals owner
"If you add geo-thermal to a $400,000 house, you are not going to get value from it in the typical neighbourhood – unless the whole neighbourhood has it," said Macdonald.
Malick says a Realtor with a new-home-purchase background can guide buyers, with advice like:


Be comfortable with the builder's product, build quality, and history and service reputation. Ask for references.


What is the builder completing as far as landscaping and exterior items like decks and walkways?


What is the builder's service plan? Do they complete a pre-possession walkthrough to identify minor deficiencies? Are those addressed prior to possession or on a service schedule?


Complete a walkthrough, prior to one year, to address any issues. Remember that any new home may settle and building materials are off-gassing or drying out over the first year.


Homes are built by hand, so there will always be minor deficiencies. Be patient.


Allison Harvie, sales and marketing manager at Cedarglen Homes – which is active across Calgary, including the southeast communities of Walden, Cranston and Seton, and the new development of Belmont – says the key to a successful new-home build is communication and understanding of expectations between the homebuyer and builder during the administration, building and home-warranty timeframes.
She says homebuyers should be aware of personal time involved in one of the biggest purchases they will ever make – particularly as most suppliers and design centres do not offer evening and weekend appointments – and understand the differences in products and materials between standard specifications and showhome added features.
Cedarglen's tools for building that relationship with buyers include educated salespeople, virtual reality home model tours, a one-stop design centre and the online "Your Home OnTrack" customer portal that provides process and milestone information, and access to paperwork, an appointment calendar and warranty details.
The entire administration process (of up to 60 days) at Cedarglen is completed prior to the start of home construction, followed by an average six-month build time.
Real estate lawyer Jeff Kahane recommends having a lawyer review the builder contract, while paying special attention to late-interest clauses and restrictive covenants on title, particularly architectural controls.
Buyers should review the new-home warranty policy to familiarize themselves with what is covered and what isn't, as well as warranty timelines. It's also a good idea to schedule several walkthroughs with the builder during the build process to ensure the home is being built to spec.
Kahane says buyers should have a budget buffer for any delay in closing. Deposits and any other advanced funds, he says, should be held in a third-party trust pending completion of the sale, with an express provision that if the project isn't completed or the purchase doesn't close within a set timeframe, those funds are returned.
Tagged: Allison Harvie | Belmont | Cedarglen Homes | Cranston | Greg Macdonald | House & Home | How To | Jeff Kahane | John Malick | new-build | RE/MAX | REALTOR | Sage Appraisals | Seton | walden
---
---
Connect With Us