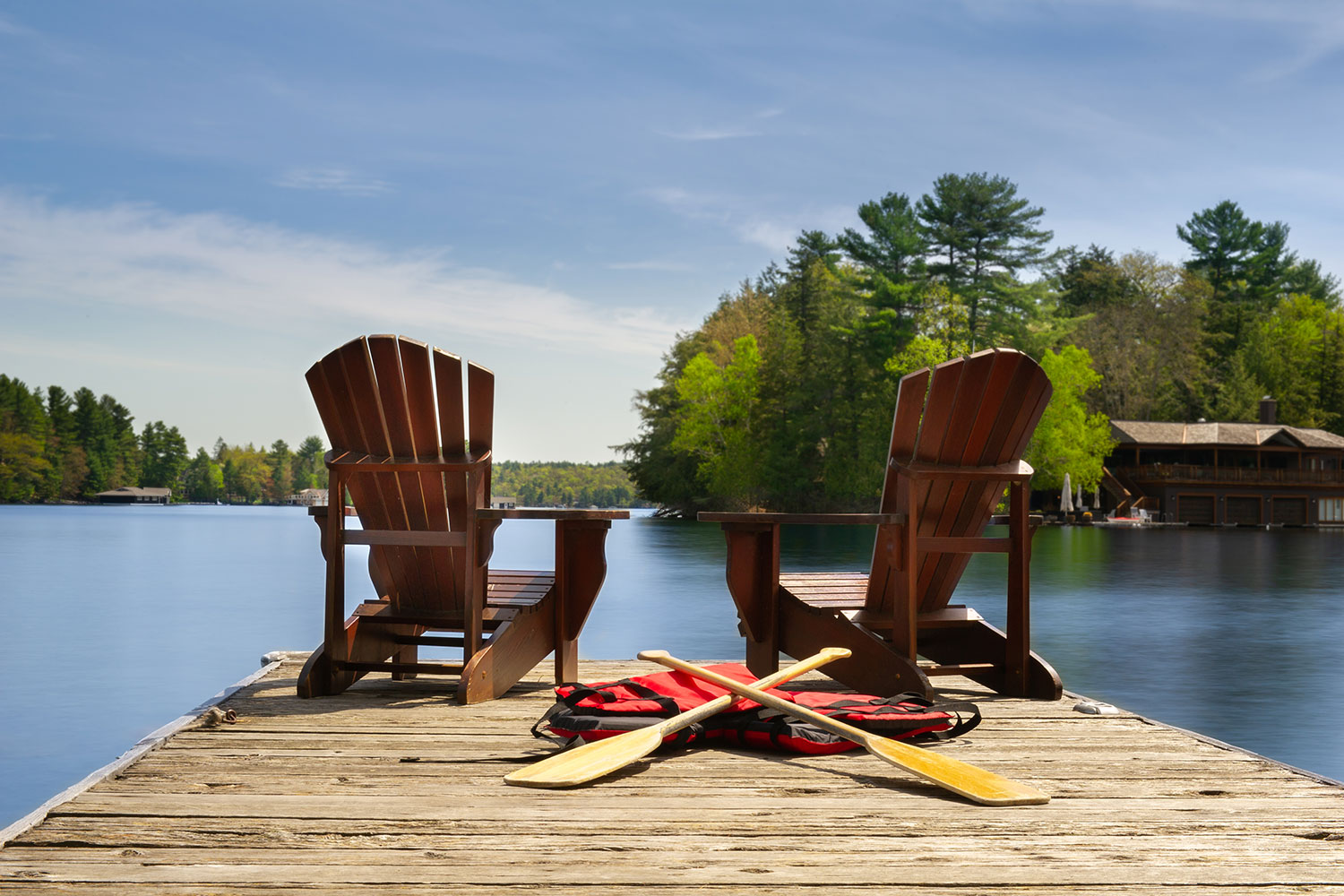 Getty Images
May 15, 2019 | Barb Livingstone
Alberta recreational property market could see uptick in activity in 2019
The booming U.S. Sun Belt, a drooping Canadian dollar, and a new speculation tax applied to popular B.C. vacation areas could all benefit Alberta's recreational property market this year.
"Any negative effects (of the continued Alberta economic downturn) could be muted somewhat as people keep their money at home and buy local," said Elton Ash, regional executive vice-president for RE/MAX Western Canada.
Ash says while RE/MAX is still collecting data for the national recreational property report it releases each June, the forecast for 2019 in Alberta appears to be a continuation of trends from the 2018 market.
Baby Boomers, he says, who bought "fire sale" properties in Arizona or California during the U.S. recession when the Canadian dollar was high will continue to sell for increased property values, and at a dominant U.S. dollar value.
At the same time, Albertans who bought recreational properties for retirement in hot B.C. areas like Kelowna/West Kelowna and Victoria might also choose to sell because of the province's new speculation tax. That tax, applied to properties in specific areas owned by non-B.C. residents, is two per cent of assessed value.
It is retirees and pre-retirees, Ash says, who made up much of the recreational market last year. They were also the first buyer demographic to recoup some of their losses from the recession, which could prompt a turn to more local properties.
That could spell good news for mountain areas like Canmore and Crowsnest Pass, as well as waterfront destinations like Sylvan Lake.
Generally, Ash says, most recreational property purchasers want a location within two hours of their primary residence.
One trend Ash expects to continue this year is older Millennials who rent a home in a major metropolitan area, while buying a cottage in a recreation area – offering a more balanced lifestyle and the ability to work remotely.
Brad Hawker, broker/owner with Royal LePage Rocky Mountain Realty, says the mountain town of Canmore continues to see strong recreational property demand from two categories of buyers – retirees or near-retirees and families with children.
Both demographics, he says, are focusing on multi-family properties – whether apartment-style condos or townhomes – with sizes varying based on needs.
He has seen an uptick in Albertan buyers who sold U.S. properties – "more recently because of the political situation there and the increased costs" – as well as those who "don't feel welcome in B.C."
However, Hawker says Canmore has always attracted Albertans, and Canadians from across the country, as "a bigger small town where almost everyone came from somewhere else."
Tagged: Alberta | B.C. | Calgary | Calgary Real Estate | Calgary Real Estate News | Calgary Real Estate News | Canmore | Crowsnest Pass | Economy | Housing Market | Housing Market | RE/MAX | Recreational Properties | Royal LePage | Surrounding Areas | Surrounding Areas | Sylvan Lake | Vacation Homes
---
---
Connect With Us