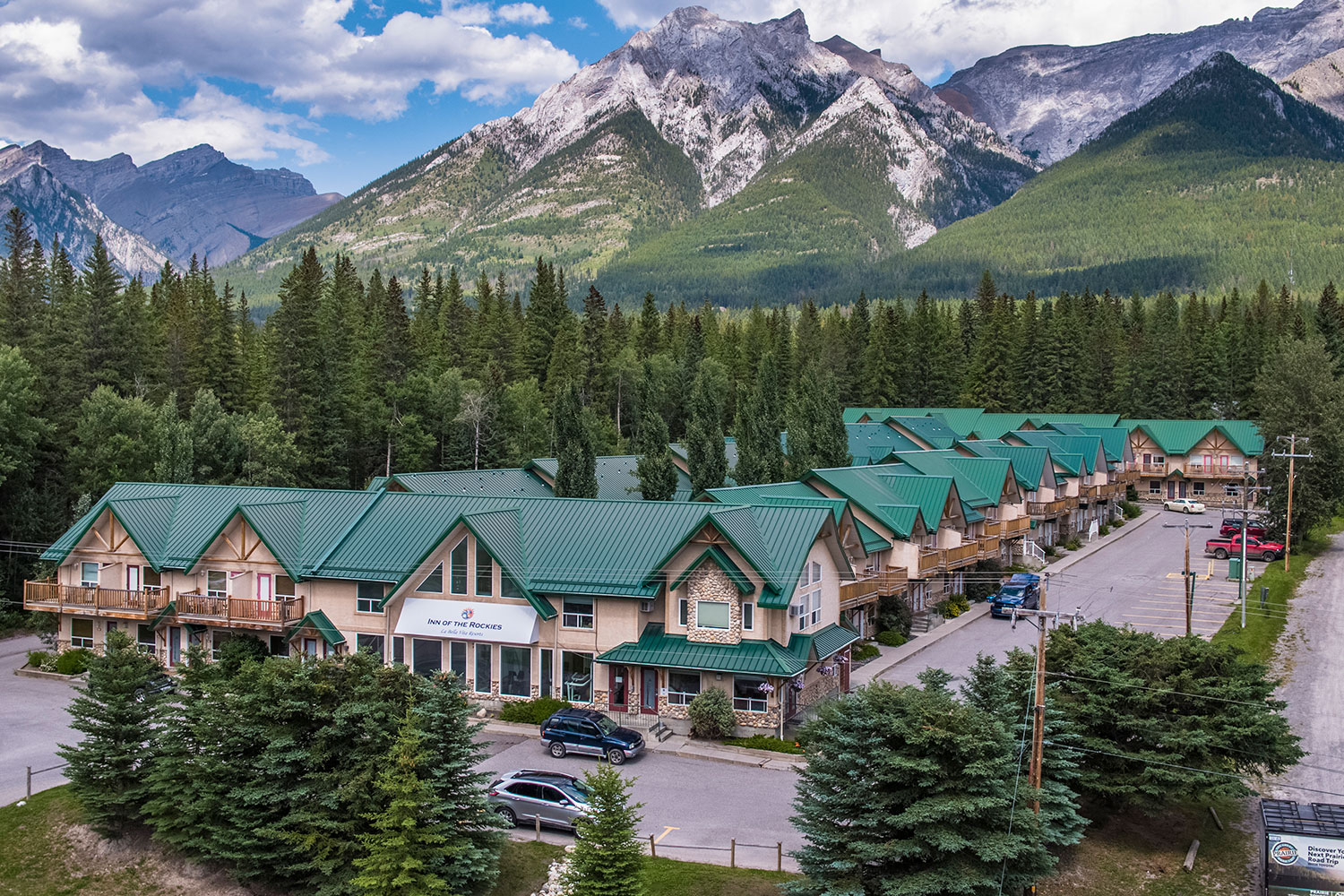 Courtesy MaxWell South Star Realty
Feb. 07, 2020 | Gerald Vander Pyl
Canmore's "hotel" condos can provide big benefits for owners who eschew the rental pool
A type of Canmore real estate whose popularity and profitability had plateaued is reaching greater heights thanks to new economic trends.
Hotel-style condominium units in Canmore have seen their rental potential soar thanks to online listing websites like VRBO and Airbnb, providing another vacation-booking option for visitors to the increasingly popular region.
Devin Stephens, owner and associate with MaxWell South Star Realty in Canmore, says the old formula of a resort management company providing a hotel-like vacation rental experience, then sharing the revenue between owners of units in the building through a mandatory rental pool, is a "dated business model."
Stephens says that method of marketing units in large condo-hotel developments has given way to more modern methods, with positive results.
He says in 2013, the owner of a two-bedroom, two-bathroom condo-hotel unit could expect $6,000 to $10,000 annually as their share of income from their building's rental pool, after management costs and expenses that typically run from 45 to 50 per cent of gross revenue.
Today, that same unit managed by the owner could generate net income of $40,000 to $45,000.
"I think Canmore is a trendsetter for what's happening in the vacation condo market throughout all of Canada." - Devin Stephens, MaxWell South Star Realty
Stephens says units in one Canmore complex that had fallen in value to under $200,000 by 2013 sell for more than $600,000 today.
He says everything started to change after a famous lawsuit in 2014 that pitted an owner against their condo corporation for the right to rent their unit independently from the rental pool. The court agreed, leading owners in many Canmore condo-hotel buildings to drop out of a rental pool in favour of online options that have skyrocketed in popularity with travellers.
"There's a massive movement of people who are just using VRBO and Airbnb to book their vacations nowadays," said Stephens.
He says the shift has boosted occupancy rates for some of his company's rental property clients to about 63 per cent per annum.
"I think Canmore is a trendsetter for what's happening in the vacation condo market throughout all of Canada," he said.
He adds that for people who don't want to self-manage, there are short-term rental management models now in Canmore that take about 20 to 25 per cent of gross revenues, much less than a rental pool system.
Since most hotel-condo buildings don't provide their "front desk" services for units that are not in the rental pool, Stephens says smart locks make it easy for guests to check in themselves.
He says it's also a good idea for the owner to have a handyman available in case of a maintenance issue.
Tagged: Airbnb | Calgary | Calgary Real Estate | Calgary Real Estate News | Calgary Real Estate News | Canmore | Condos | Condos | hotel | Hotel condos | Housing Market | investment | REALTORS | Recreational Properties | Rental Pool | Surrounding Areas | VRBO
---
---
Connect With Us