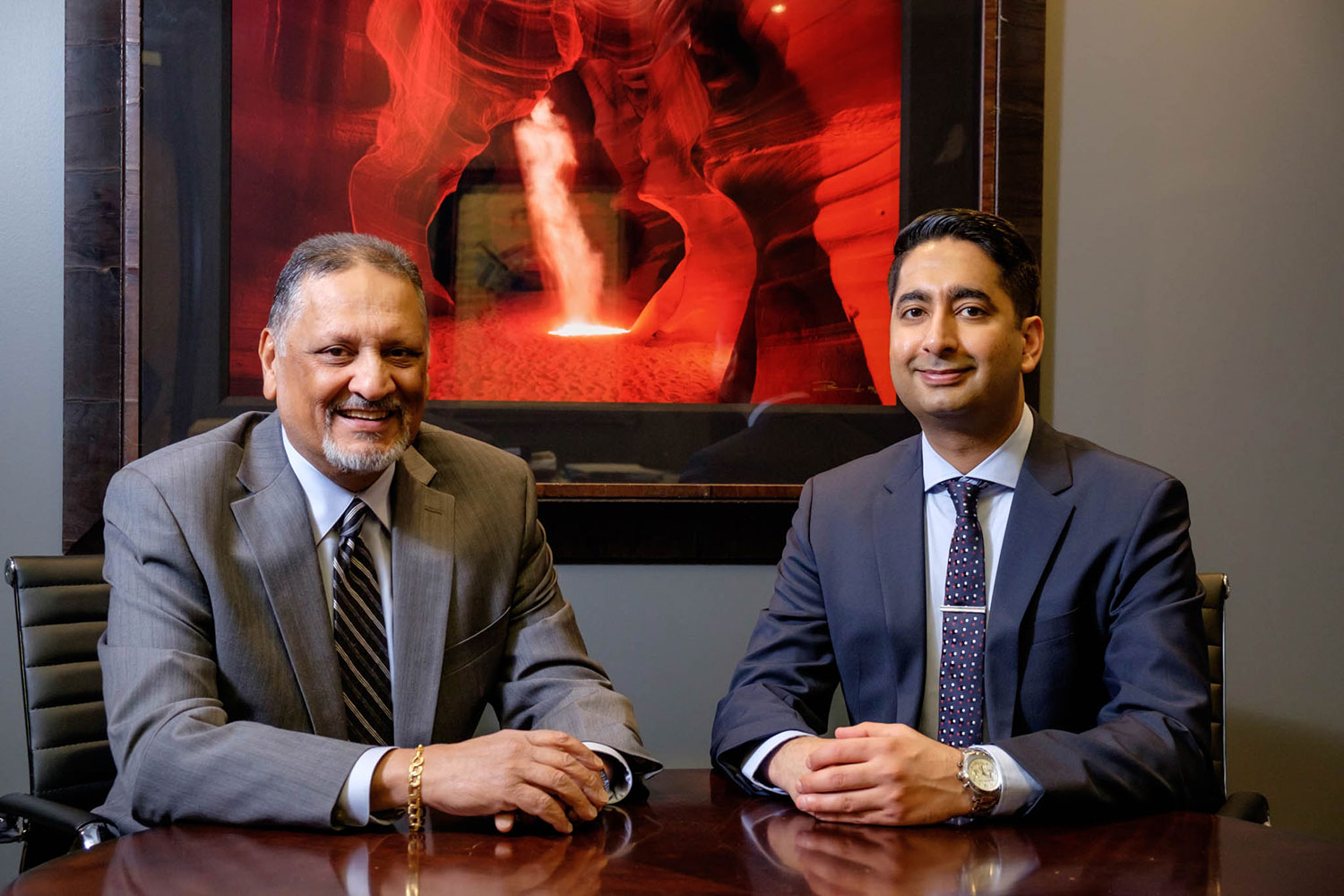 Khalil Haji (right), managing partner with KH/Dunkley Law Group, says it is crucial homebuyers hire the right lawyer for the job.
Aug. 28, 2019 | Jim Zang
Five reasons you need a lawyer for your home purchase
For most people, the purchase of a new home is the largest expenditure they'll ever make. Whether you're spending $200,000 or $600,000, there's little margin for error, which means finalizing your purchase and mortgage documents is no time to cut corners.
A real estate lawyer can help reduce stress for buyers by ensuring all necessary documentation, payments and fee disbursements are in place.
Khalil Haji, managing partner with KH/Dunkley Law Group, has been practicing real estate law since 2007, specializing in both residential and commercial property transactions, as well as leasing and condo law. He says it is crucial homebuyers hire the right lawyer for the job.
For example, he says, there are some distinct differences between purchasing a new-build home versus one on the resale market and not every lawyer is equally experienced in both.
"The purchase contract is an important consideration," he said. "Most resale transactions will occur using the Alberta Real Estate Association's standard form of contract. However, most builders will use their own form of purchase contract. This results in a large variance in the types of agreements buyers enter into for the purchase of a new home or condo, which makes it even more important for a buyer to seek independent legal advice when entering into a contract with a builder."
According to Haji, the five top reasons to hire a lawyer for any real estate transaction are:


They will ensure the buyer receives precisely what they have contracted to purchase, including title to the property that is free of any unintended financial encumbrances, liens or other issues.


They will be able to co-ordinate various parties – including the seller, buyer, buyer's lender, condo corporation and/or the buyer's insurer – to facilitate the closing of the transaction as scheduled.


They will be there to answer your questions and explain the process and documentation to you.


They will be able to address minor issues that could arise in a manner that facilitates the timely completion of the transaction, by negotiating for proper resolutions or putting in place appropriate mechanisms and security to ensure the seller fulfills their obligations.


The cost of a real estate lawyer is often less than 0.5 per cent of the price of the home. It is well worth the investment to have someone advocate solely for your best interests without being motivated by other parties or by commissions that are only paid if the transaction closes.


The bottom line, Haji says, is that your lawyer works for you and only you, and it's their top priority to make sure things go smoothly during your real estate transaction.
Tagged: Calgary | Calgary Real Estate | Calgary Real Estate News | Feature | Homebuyers | Housing Market | How To | law | Lawyers | Real Estate Law
---
---
Connect With Us