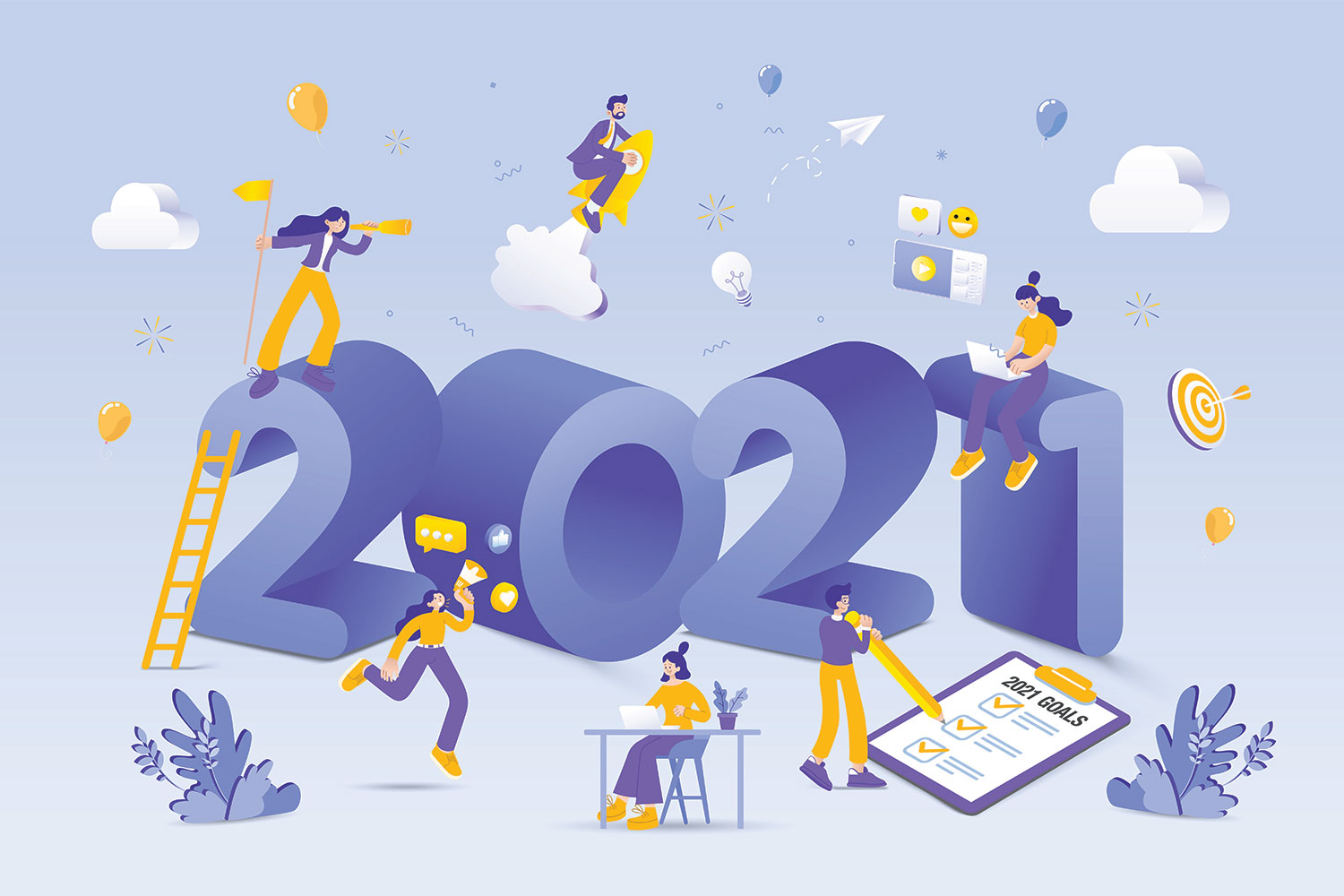 Getty Images
Dec. 22, 2020 | Tyler Difley
New year, new you: real estate resolutions for 2021
In a normal year, crafting a few New Year's resolutions can be a fun way to identify opportunities for personal growth and development in the year ahead. However, 2020 has not been a normal year by any stretch.
Given the circumstances, you could certainly be forgiven for deciding that 2021 requires no loftier pledge than "I will make it through this year in one piece." But if you are still looking for some self-improvement suggestions, here are a few real estate resolutions to set you up for success next year:
Mortgage matters
In 2021, why not resolve to master your mortgage? That could mean several things, depending on your situation – from making extra payments (if your specific mortgage product allows them) to expanding your knowledge of mortgage terms and types.
Even if you don't currently own a home, but plan to purchase in the future, improving your understanding of mortgages will benefit you whenever you decide to enter the market. Prospective buyers could also resolve to come up with a firm budget and start saving for a down payment instead.
Related articles
Declutter
In 2020, most of us have spent way more time at home than ever before. That time is far less pleasant, and can be downright stressful, when our living space is a chaotic mess. Attempting to combat that chaos might seem futile, especially if you live in a home with kids or pets. However, where there's a will, there's a way, so why not resolve to declutter your home and keep things as tidy as possible this coming year?
Related articles
Maintenance and repairs
It's natural to want to put off expensive or time-intensive maintenance and repairs for as long as possible, but this strategy is rarely the soundest one for your home. With that in mind, resolve to make sure all areas of your property are in tip-top shape this year. Put in the work in 2021 and your future self will thank you!
Related articles
Renovations
Have you been meaning to remodel your master bathroom for years, but never got around to it? Is your extremely dated kitchen in need of a design refresh? After the year we've had in 2020, you deserve to have a home that you enjoy spending time in and that is well suited to your needs. So, budget permitting, resolve to take the plunge and invest in that long-overdue renovation this year.
Related articles
Household expenses
This is a fitting finale, as success here will also help you achieve the other real estate resolutions on your list. Resolving to lower your household expenses will leave more money in your pocket for supplementing regular mortgage payments, saving for a down payment, or financing renovations and repairs. Some expenses are hard to reduce without a major lifestyle change – don't try to cut your monthly grocery bill in half, for example – but smaller changes can still make a big difference.
Trimming down the number of subscription-based services you use (do you really need Netflix, Amazon Prime, Disney+
and
Crave?), switching insurance or cable/internet providers to get a better deal, or downgrading your mobile data plan (you're probably at home with Wi-Fi most of the time right now anyway) are all ways to save a few bucks each month, which can add up over time.
Related articles
Tagged: advice | Calgary | Calgary Real Estate | Calgary Real Estate News | Calgary Real Estate News | declutter | down payment | Expense | Feature | Goals | Holiday | How To | How To | Maintenance | Money | Mortgage | New Year's Day | New Year's Eve | NYE | reno | Renovation | Repair | Resolutions | Saving | tidy | tips
---
---
Connect With Us