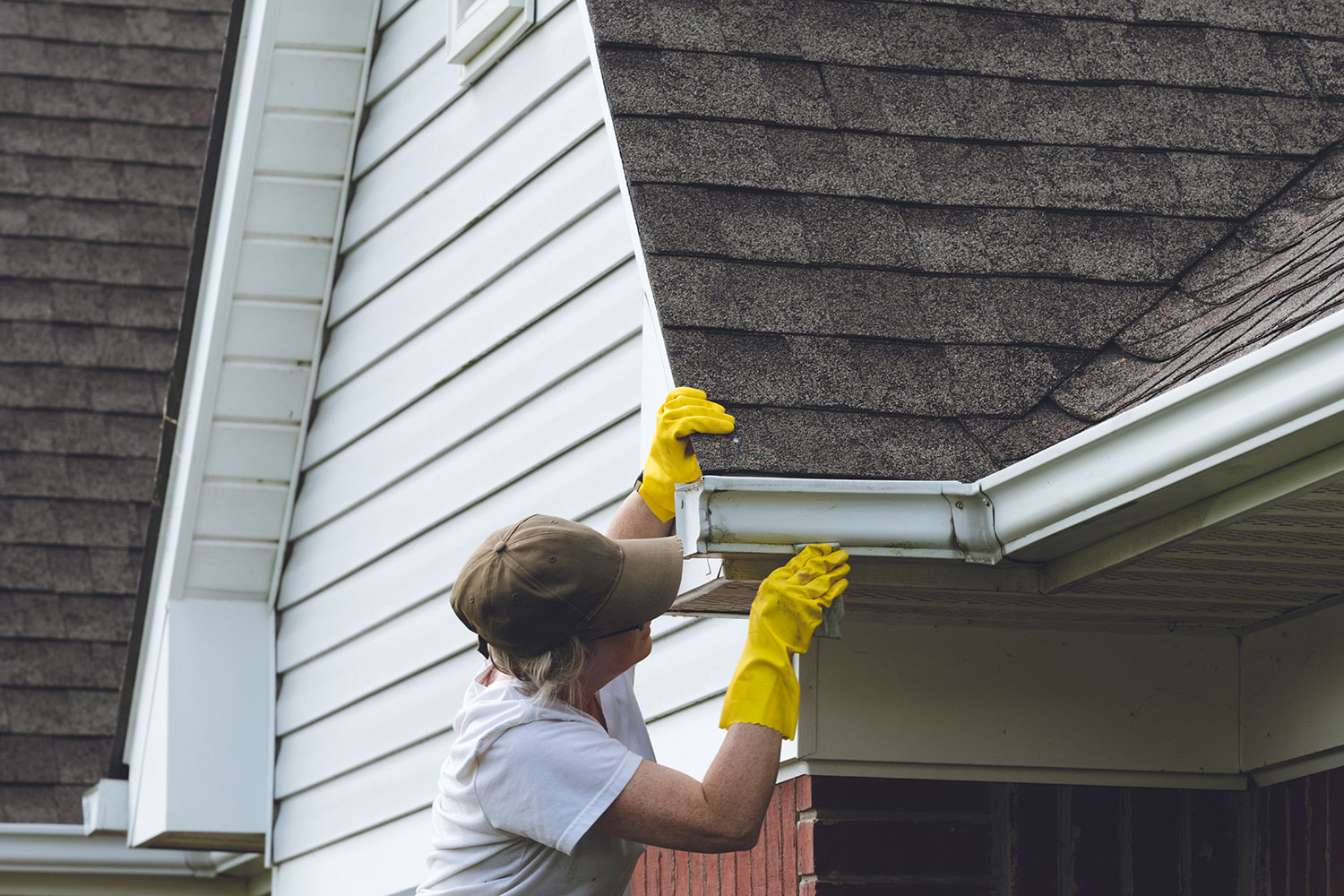 Getty Images
March 27, 2020 | Natalie Noble
A little goes a long way: home maintenance tips and tasks for spring
Springtime brings an energy like no other season. So, why not put that energy to good use with some easy maintenance tasks that will have your home ready for the laidback days of summer and beyond?
"A lot of this work is proactive rather than reactive and can save money in the long run," said Jeff Howells, professional home inspector with
Nu Level Inspections
.
Here are his top spring maintenance tasks for homeowners, inside and out:
Exterior
After the accumulation of fall's messy debris and winter's unpredictable weather, there's no better time than spring to clean out gutters, lower downspout extensions and clean window wells.
"These are important," said Howells. "Homeowners will want to have this done before we have any heavy rainfall, not afterwards or during, when problems are more likely to occur. The homeowner can do this themselves or can hire it out."
Next, check shingles to determine if repairs are needed. This can be done from the street, looking to see if any shingles are missing or have torn off.
Before summer barbecue season, it's also time to inspect decks. "Homeowners can check the general condition overall," said Howells. "They should look for rot, loose boards and anything that may have loosened and needs tightening up."
Before spring showers begin, ensure the landscaping allows for proper grading and drainage away from the house.
"A lot of this work is proactive rather than reactive and can save money in the long run." - Jeff Howells, Nu Level Inspections
"Homeowners will want to pay attention to the slope of their yards and make sure that any surface water is draining away from the house," said Howells. "In the case of any water pooling, filling the spot with topsoil should take care of it."
Finally, if you have one, prepare the air conditioner before the heat hits.
"If you have an air conditioner, it should have been covered for the winter," said Howells. "Before the weather gets hot, you will want to remove that cover and make sure the inside of the unit is clean and free of leaves and other debris."
Interior
After working hard all winter, the furnace is ready for a new filter.
"You'll want to change the filter every six months or so, so spring is a great time to do this," said Howells.
It's also time to flush out the water heater.
"To do this, there's a drain tap on the bottom of the water heater that looks like a little spout," said Howells.
"You can connect the garden hose to this and put the other end into the sewer. Then, open the valve where the hose connects and drain out about half of the water in the tank. This will get rid of any sediment that may have built up and that can wear out the tank a lot faster."
Another good best practice is to get into the habit of changing the batteries in smoke and carbon monoxide alarms.
Finally, remember to open the shut off valves for the outside hose taps.
Miscellaneous equipment and appliances
Next, it's time for some elbow grease to clean up any of these items that are applicable to your home:


The humidifier – "Most houses will have a humidifier on the furnace," said Howells. "It can get pretty dirty with calcium and hard-water deposits over the winter. The homeowner can pull it out, similar to changing out the furnace filter, soak it in some vinegar or CLR and it will clean right up."


The heat recovery ventilator (HRV) unit, including its filters and core.


The gas fireplace glass – "You can take the glass out and clean it up with a simple vinegar and water solution," said Howells.


The kitchen exhaust fan and filter – "For this one, people can use soap and water," said Howells.


Tagged: Calgary | Calgary Real Estate | Calgary Real Estate News | deck | Feature | furnace | home inspection | House & Home | house and home | How To | How To | landscaping | Maintenance | Nu Level Inspections | Renovations | Renovations | Repairs | Shingles | windows
---
---
Connect With Us