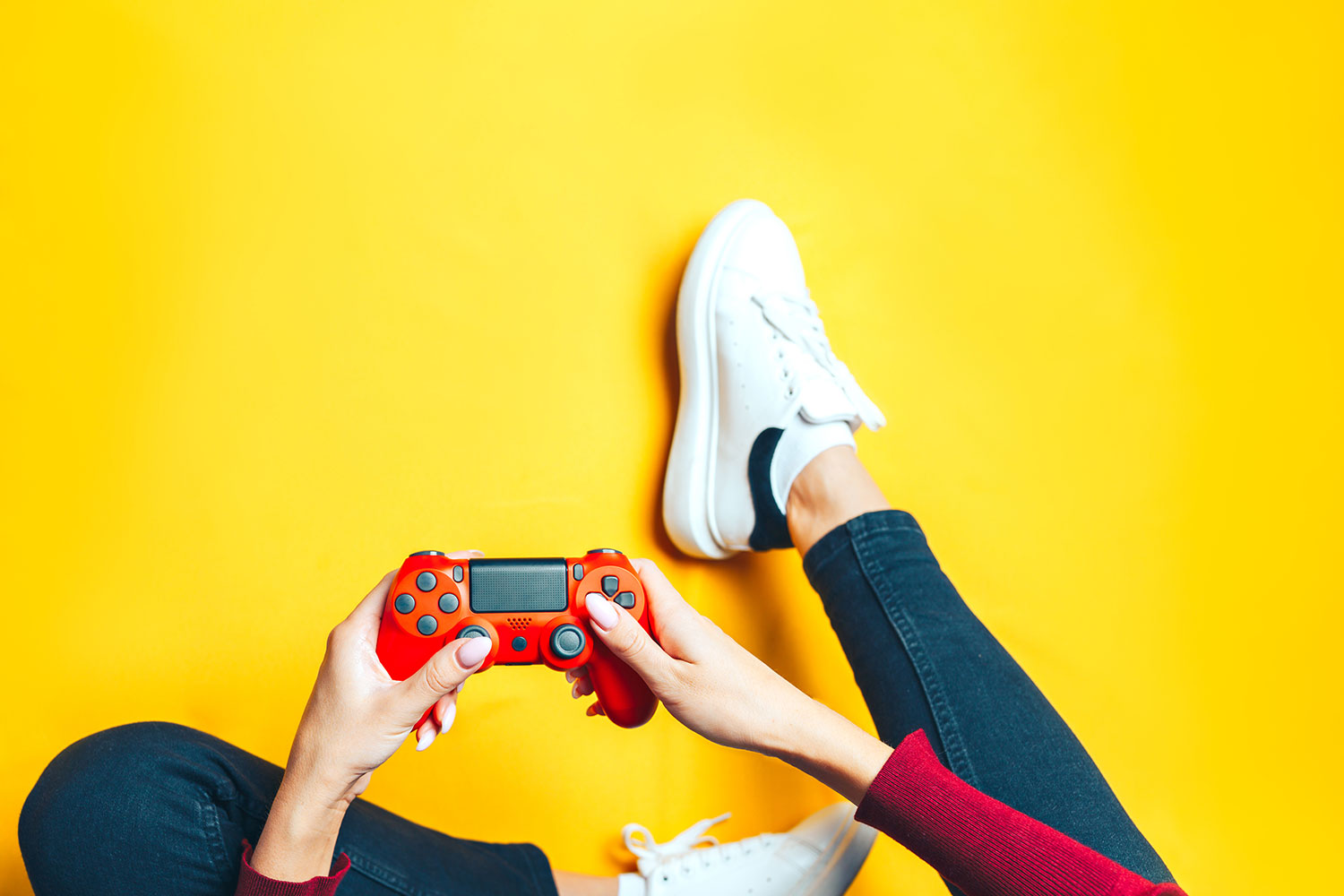 Getty Images
Oct. 05, 2020 | Tyler Difley
Four times Calgary has appeared in video games (and one honourable mention)
According to
Calgary Economic Development
, Calgary has the potential to become an industry leader in the burgeoning Canadian video game and "immersive media" sectors.
I guess it's fitting, then, that Calgary has actually appeared in a handful of video games over the years, whether by design or thanks to the efforts of a few creative players.
Microsoft Flight Simulator 2020
In the latest version of this niche game with a devoted following, players can fly across stunning simulations of real-world cities, including Calgary, generated using Bing Maps data. If you're cruising over the city in the game, be sure to look for iconic landmarks, such as the Calgary International Airport, the Calgary Tower and the Saddledome.
Rampage 2: Universal Tour
https://youtu.be/xE3cb-aU6Ak?t=861
In the third game of the popular Rampage video game franchise, which spawned a
2018 movie adaptation
starring Dwayne "the Rock" Johnson, cities from around the world serve as battle stages where players control a giant, building-destroying monster. Calgary serves as one of the battle stages during the "Global Alien Invasion" portion of the game.
Cities: Skylines
More of Downtown Calgary in Cities: Skylines
One talented Redditor
with a lot of time on their hands created a detailed map of downtown Calgary in Cities: Skylines, a city-building simulator game.
NHL and NHL 2K Series
https://youtu.be/t-JK1niWeGc
The inside of Calgary's iconic Saddledome has appeared in several hockey video games over the years, including each entry in the NHL and NHL 2K series.
Honourable Mention: Super Mario Bros. 3 CTrain Map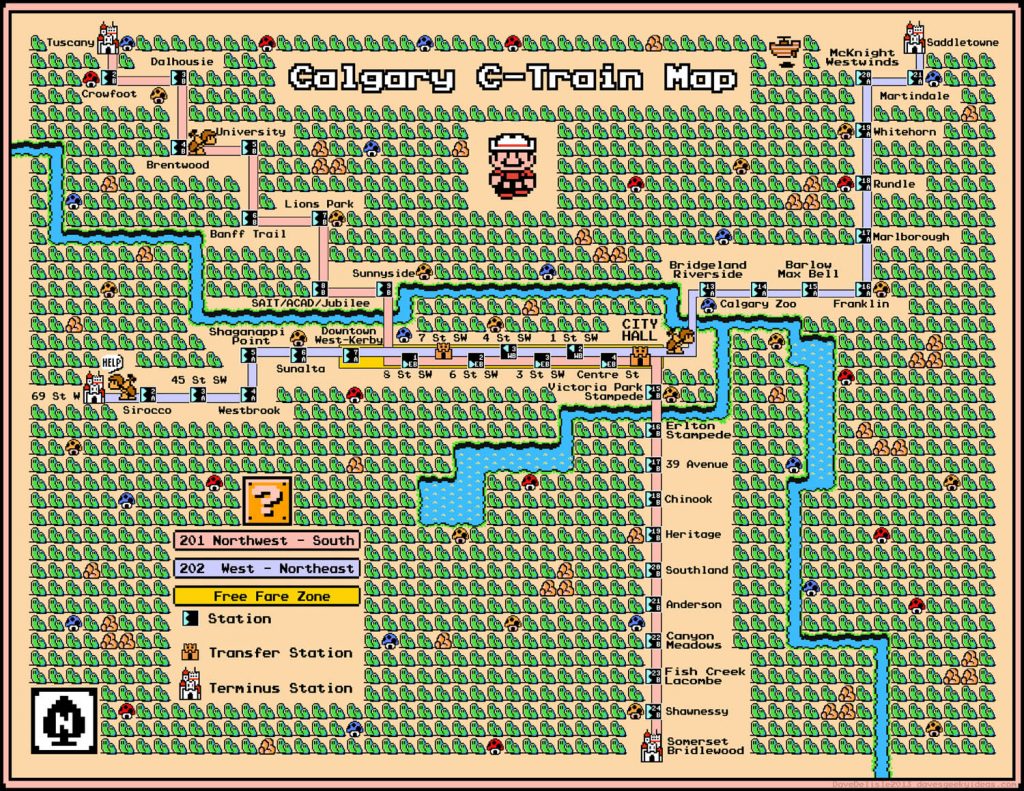 While Calgary didn't appear as part of Mushroom World in Super Mario Bros. 3, a designer and fan of the game, Dave Delisle of
davesgeekyideas.com
, took it upon himself to translate Calgary's CTrain route map into the nostalgia-inducing, 8-bit style of the game. He has also given a similar treatment to transit maps from cities across Canada, including
Toronto
,
Vancouver
,
Ottawa
and
Montreal
.
A high-res poster of the Calgary map is available for purchase
here
.
Tagged: Calgary | Calgary Communities | Calgary Economic Development | Calgary Real Estate | Calgary Real Estate News | Calgary Tower | Cities | Cities: Skylines | CTrain | Design | Digital | Feature | Flight | Flying | Map | Mario | NHL | Pop Culture | Popular This Year | Rampage | Rampage 2: Universal Tour | Reddit | Saddledome | Simulation | Simulator | Skylines | Super Mario Bros. 3 | transit | Video Games | Virtual
---
---
Connect With Us