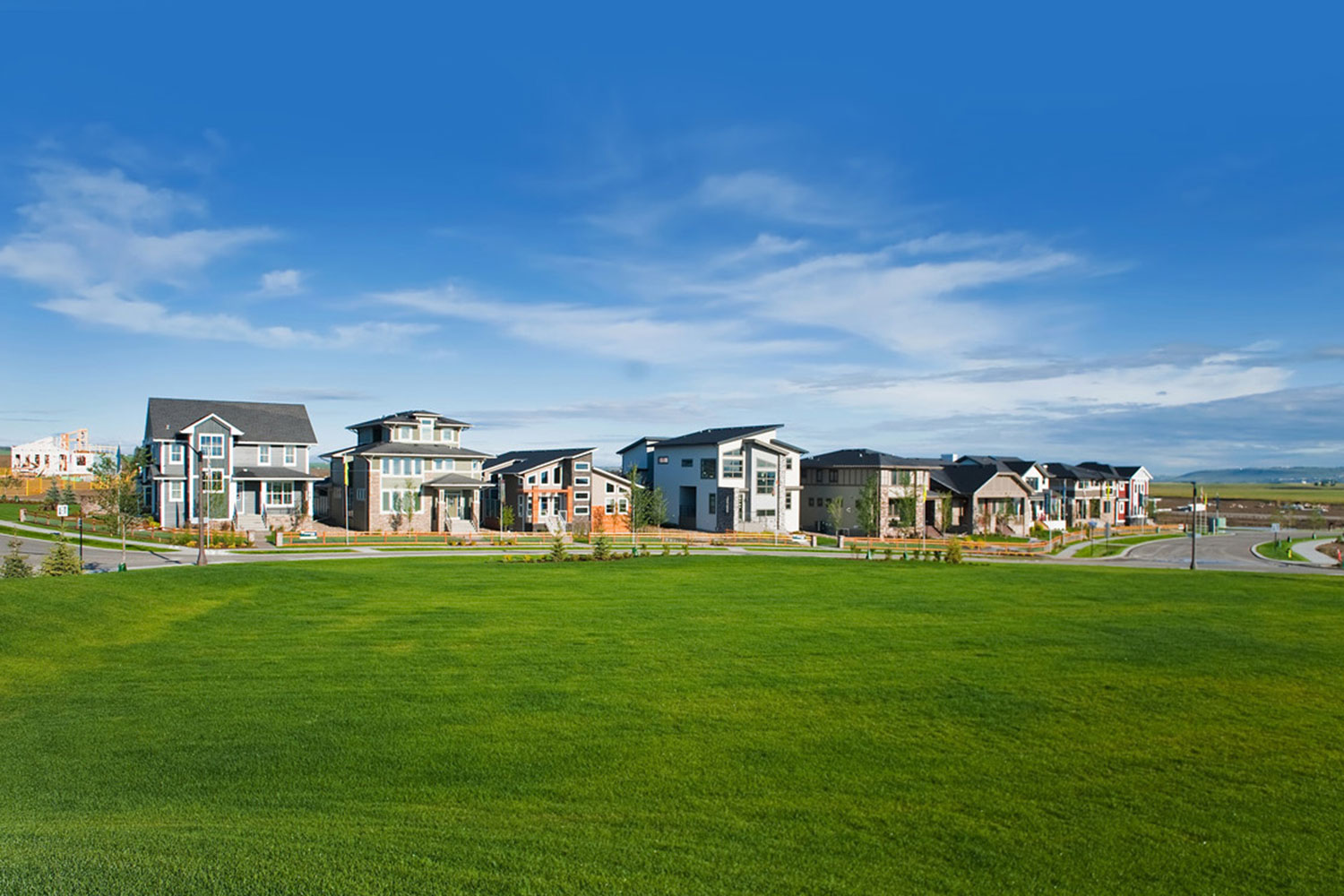 Prince's Island Park is a tranquil oasis where many downtown dwellers come to get away from it all. Andrea Cox / For CREB®Now
March 04, 2021 | Andrea Cox
Revitalization historic, riverfront Eau Claire is well underway
As part of downtown's humming riverfront, the community of Eau Claire possesses a rich and varied history. With beginnings in the 1880s as an industrial site, the land was originally owned and developed by the Prince family, which founded the Eau Claire Lumber Mill.
Today, the area is a mecca for festival goers and those looking for a green respite in the middle of the city. The community is the gateway to Prince's Island Park and the river pathway system, which leads many across the beloved Peace Bridge, Calgary's pedestrian and cyclist link to the north shores of the Bow River.
The scenery here is stunning. Tall, glass-sheathed office and condo towers create the backdrop for the meandering waters and blossoming greenery of the park.
Anchored by the Gray Family Eau Claire YMCA, along with the Eau Claire Market, Eau Claire offers something for everyone, including stellar accessibility – both downtown offices and shopping at the CORE are only a stone's throw away.
"We've been a part of Eau Claire since the fall of 1988, and are celebrating 30 years of being a community hub," said Tanya Connelly-Scott, vice-president of health and wellness at YMCA Calgary. The YMCA offers the only indoor swimming pool in the downtown core, along with a variety of sport and fitness classes.
Nearly 1,500 people live in the community, primarily in apartments, condominiums or townhomes.
However, Calgarians can expect some big changes to the community's profile, as it undergoes a facelift of sorts. Eau Claire Plaza, West Eau Claire Park and the Eau Claire Promenade are transforming. Changes include the addition of lots of beautiful landscaping and greenery, and a new public art installation, designed by Calgary artists Caitlind r.c. Brown and Wayne Garrett. Called Invisible City, the installation features thousands of brass survey monuments embedded in the pathway, glittering like light across water. All the elements blend together to produce a lively and vibrant gathering space – a cultural destination.
The Eau Claire Market area is also slated for a complete overhaul. The vision for redevelopment is to create a vibrant, dense and diverse mixed-use development with over one million square feet of residential offerings.
Top Attractions


Eau Claire is the gateway to the 20-hectare Prince's Island Park, which was developed in the 1950s with land gifted from the Prince family.


Eau Claire Market offers a variety of restaurants, pubs, and food and specialty stores, along with medical offices and a movie theatre.


The Gray Family Eau Claire YMCA is a comprehensive wellness facility for area residents and visitors.


Fun Fact
Designed by Spanish architect Santiago Calatrava, Calgary's Peace Bridge is crafted from steel and concrete and cost almost $25 million to build.
Tagged: Caitlind r.c. Brown | Calgary Community | Eau Claire | Eau Claire Lumber Mill | Eau Claire Market | Eau Claire Plaza | Eau Claire Promenade | Gray Family Eau Claire YMCA | Invisible City | Peace Bridge | Prince | Prince's Island Park | Santiago Calatrava | Tanya Connelly-Scott | Wayne Garrett | West Eau Claire Park
---
---
Connect With Us