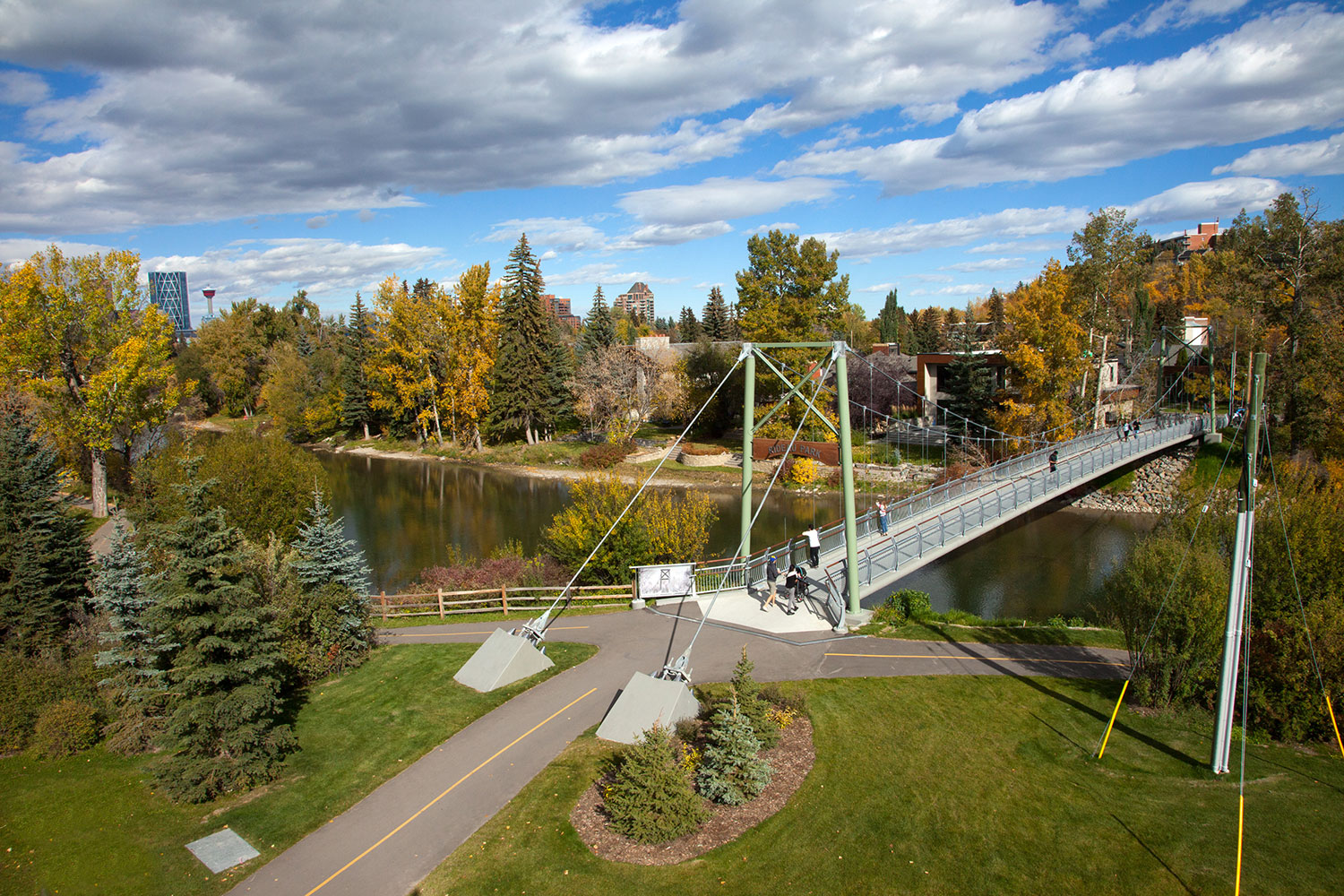 CREB®Now Archive
July 25, 2018 | Geoff Geddes
Mitigation efforts continue five years after 2013 flood
Five years later, memories of the 2013 flood are still vivid, but Calgary is working hard to make the next one less memorable.
"When I got involved five years ago, I thought the City would be further along than they are now, but we have to appreciate that a ton of work has been done around flood mitigation," said Tony Morris, co-president of the Calgary River Communities Action Group. The grassroots organization advocates for upstream mitigation to protect thousands of homeowners across Calgary.
To date, much of the focus has been on mitigation to protect City assets and address vulnerable riverbanks that could impact communities. At-risk areas like the Calgary Zoo, which is built on an island in the Bow River, and the Eau Claire district opposite Prince's Island Park, have received special attention.
"There is so much history here, and a feeling that it's where people want to be ... I have seen this river go up and down over 51 years – it's just the way the river works." - Monique Beaumont, Roxboro resident
"The Elbow and Bow rivers are distinct watersheds, but they both come together in Calgary," said Morris. "The work on each of those is at different stages based on the complexity of the solutions. The Springbank Off-Stream Reservoir is a much easier project to implement than a comparable one on the Bow, so it's farther along in development."
At the same time, work on the Bow River is advancing, and the provincial government recently announced it is proceeding with feasibility studies to consider three options for up-stream mitigation.
While she'll never forget what she and her neighbours endured in 2013, Roxboro resident Monique Beaumont has no plans to relocate.
"My parents bought here on the Elbow River in 1967 and it has been my home for 51 years. I believe there are only about 200 river lots in the city, so there is exclusivity involved, and these are some of the oldest communities in Calgary," said Beaumont.
"There is so much history here, and a feeling that it's where people want to be. You have interesting streets, restaurants, art galleries and an overall charm that is hard to match. I have seen this river go up and down over 51 years – it's just the way the river works."
That's not to say that the images of past floods will ever fade, but for Beaumont and others in these neighbourhoods, the river is very much a part of their future.
CREB® Maps' flood zones feature a timely tool for REALTORS®
More than in any other industry, knowledge is power when it comes to homebuying, and the flood zones feature on CREB® Maps is a powerful tool Realtors can use to assist their clients.
"CREB® Maps was created to help members visualize data, such as dimensions and commercial zoning information for properties on the MLS® System," said Shane Griffin, IT Manager for CREB®. "With the flood of 2013 being such an impactful event, we have added data on past flooding activity to the maps using flood data from the City of Calgary."
When Realtors view the maps, they can turn on different data layers depending on what property details are most relevant to them and their clients. When they choose the flood layer, it shows where riverbanks have overrun and flooded in the past. The flood zones are updated with the most recent information whenever updates are issued by the City.
"It doesn't show the extent of the impact, but it does show which areas were impacted," said Griffin. "As with the other data on the maps, our goal with the flood zone data is to arm Realtors with as much information as possible to best assist their clients in buying and selling."
Tagged: Calgary Floods | Bow River | Calgary Flood | Calgary Real Estate News | Calgary River Communities Action Group | Calgary Zoo | City of Calgary | CREB Maps | CREB® | disaster | Eau Claire | Elbow River | Feature | flood | Flood Mitigation | flood zones | MLS | Monique Beaumont | Prince's Island Park | rivers | Roxboro | Shane Griffin | Springbank | Springbank Off-Stream Reservoir | Tony Morris | watershed
---
---
Connect With Us