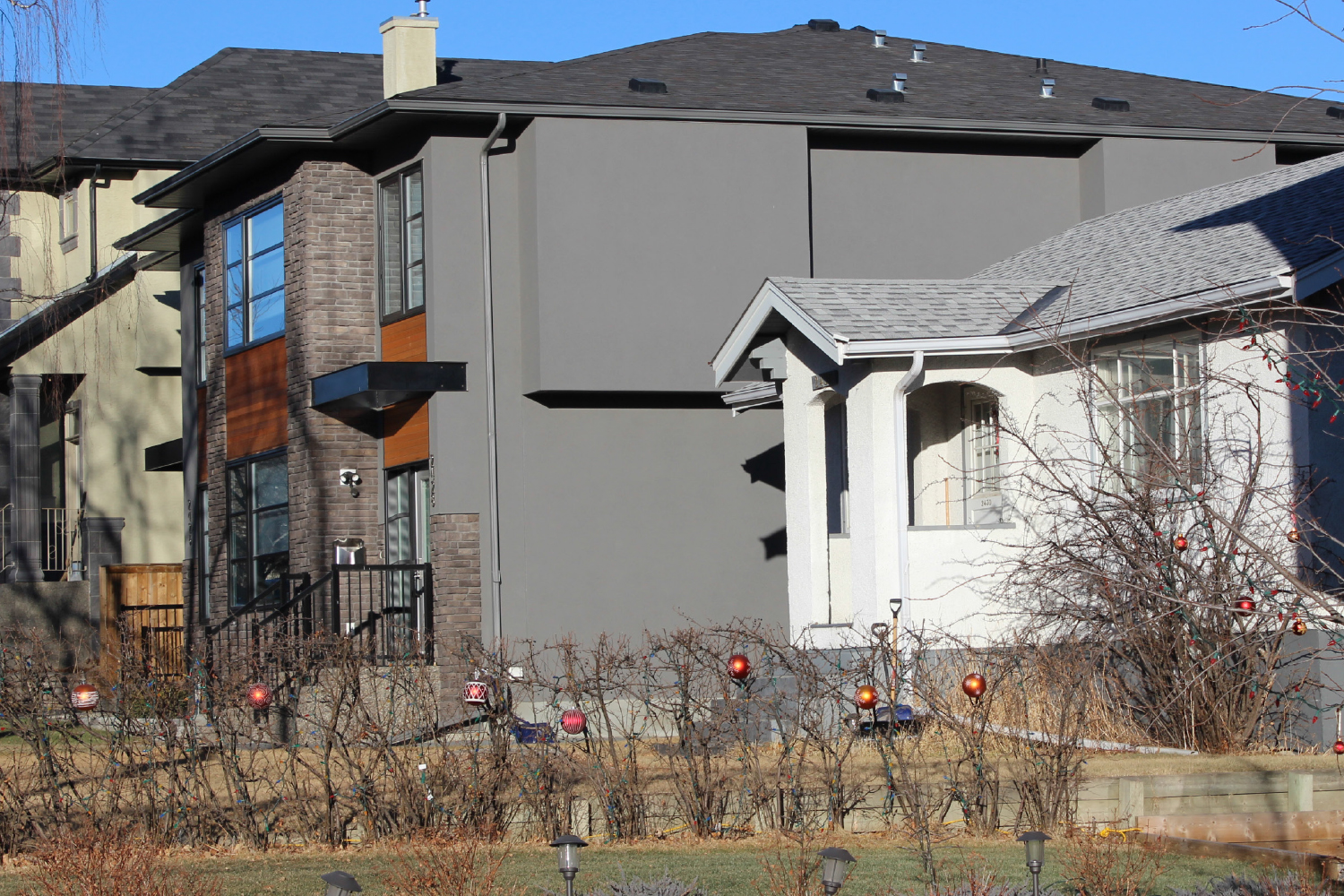 Courtesy Andrea Cox
March 05, 2021 | Andrea Cox
A mixture of old and new, Killarney brings family and inner-city living together
The original settlers who founded the inner-city community of Killarney/Glengarry back in 1910 named it after their home county in Ontario.
The area is now a vibrant hub for those looking for an eclectic and connected community offering everything from walkability to schools, community gardens and dog parks.
"I can literally walk to everything that I need from coffee shops to hot yoga. Within a five-minute drive I can be at Westhills Shopping Centre with the Superstore or at Westbrook Mall, 17th Avenue or Marda Loop. It's incredible," says Sue Abrams, who purchased a town home in the area five years ago and hasn't looked back.
Although it was annexed to the city in 1910, Killarney didn't experience development in one fell swoop and evolved gradually beginning in the prewar years.
"Builders didn't operate as they do today, where whole communities come online at once," said designer and home builder Shane Rennie of Rectangle.
"They would buy one or two plots of land and build on those, so at the time you could be living next to a vacant lot for 10 or 15 years."
In the 1950's when most of the bungalows in the neighbourhood sprouted, a typical lot size spanned 50-feet wide and 120-feet deep. Today, distinctive styles of homes from different eras are sprinkled throughout the neighbourhood – mid-century bungalows stand alongside 1940's wartime homes and pre-war one-storey clapboard structures.
Adding to the mix, a bevy of new build multi-family product including duplex, four-plex and condominium designs, along with single-family contemporary infill product have hit the scene. This adds another 1,100 dwellings to the community since 2013 for a total of 3,854 homes. More are on the way and with 66 new homes currently under construction. Even with the bustle of new build construction, the beauty of the inner-city environment is retained.
Full-sized trees abound, as do parks and amenities, and an old-school sense of community connectedness. Here people know their neighbours, they say "Hi" to each other in the morning and chat on the street as they walk their kids to school.
Affordability in the area has increased, allowing buyers to move closer in from the suburbs to take advantage of the convenience of the inner-city lifestyle.
Two years ago, Miles Timothy moved from the far northwest into a two-bedroom condominium at the Casel, a funky, urban, mixed use condominium development on 17th Avenue. At podium level he can access an organic market, a specialty wine store, a hip coffee shop and one of Calgary's most highly rated restaurants – Cassis.
"It was the centralness of the area that attracted me. It's close to a lot of the things that I like to do and to amenities, whether it is going west to the mountains or to the pubs and restaurants on 17th Avenue," he says.
"There is everything you need here."
Tagged: Andrea Cox | Calgary Community | Calgary Community | House & Home | Killarney
---
---
Connect With Us