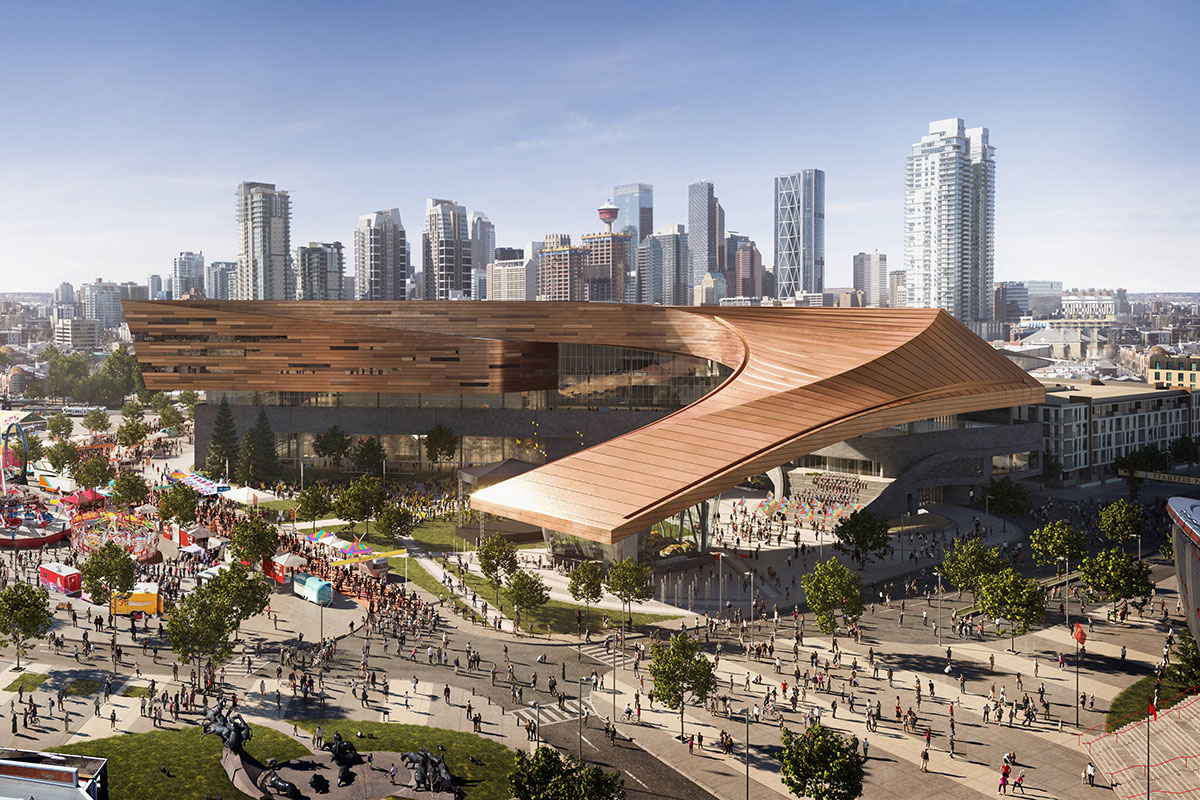 Courtesy of the Calgary Stampede
May 14, 2021 | Gerald Vander Pyl
BMO Centre expansion work begins, as new Calgary Culture and Entertainment District takes shape
Work is now underway on a major expansion of the BMO Centre in Stampede Park, a project that aims to catapult Calgary into the major leagues of convention host cities in Canada.
The groundbreaking for the $500-million project that will add 560,000 square feet to the existing building took place on April 29, with construction due for completion in 2024.
"Once completed, the BMO Centre will be the largest convention venue in Western Canada," said Clare LePan, vice-president of marketing and communications with the Calgary Municipal Land Corp. (CMLC), which is overseeing development of the project for the Calgary Stampede.
"In total, there will be more than a million square feet of space in the future BMO Centre expansion, which will double the current space. This is a significant competitive advantage that will support our reputation as the ultimate host city, and Calgary's efforts to attract and host incremental and larger-scale meetings and conventions business."
The expanded BMO Centre is part of CMLC's 20-year
Rivers District Master Plan
to redevelop Stampede Park and east Victoria Park into the Calgary Culture and Entertainment District.
LePan says the BMO Centre expansion is an important step in the master plan, as it will serve as a major gathering place and destination within the district.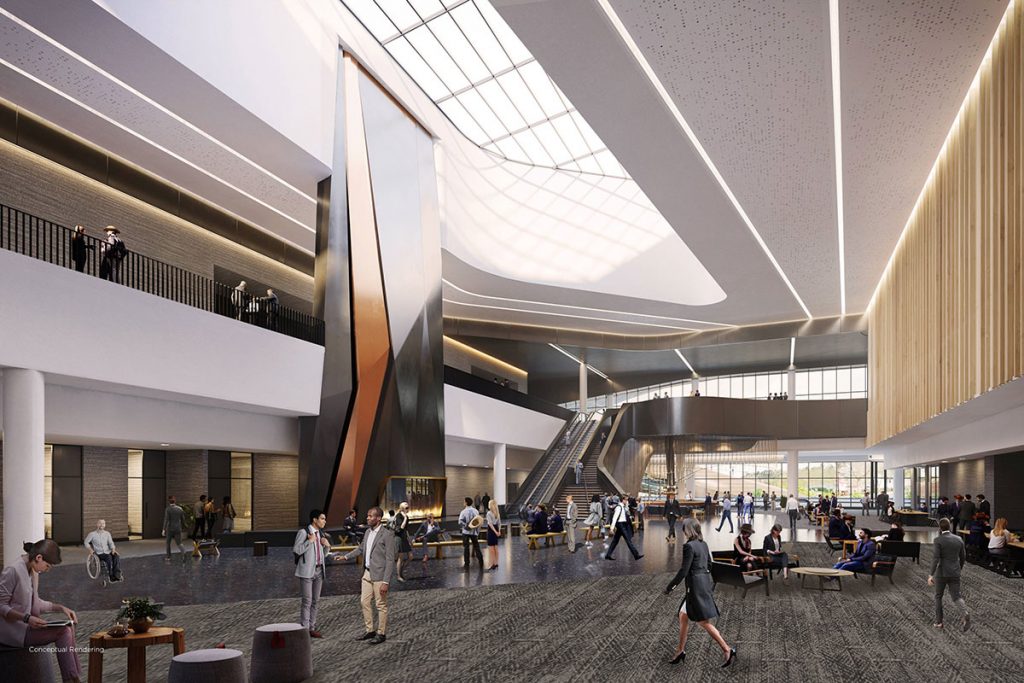 She says the facility's impressive design was meant to capture the essence of Calgary, "effectively conveying the best of this place to convention patrons and to Calgarians alike."
The sweeping, curved roofline is meant to evoke undulating foothills, drifting snow, and the energy of a thrilling ride at the Stampede midway or the movement of a lasso at the rodeo.
Preparation for the expansion required removal of some old-but-iconic facilities, including the Stampede Corral, which opened in 1950 and was known for its collection of historic photos that accumulated over the years.
LePan says the Calgary Stampede recognized the heritage value of the corral and memorabilia has been preserved and placed in storage.
"The building was (also) digitized for historical reference and elements that could not be saved on the building's interior have been digitally chronicled," she said.
While planning has been paused on another project within the district – the new Calgary Flames arena that would replace the Saddledome – to address a gap between funding and project costs, the BMO Centre expansion remains on budget, with costs split equally between the federal, provincial and municipal governments.
Calgarians can follow the progress of the overall redevelopment
here
.
Tagged: arena | BMO Centre | Calgary | Calgary Culture and Entertainment District | Calgary Municipal Land Corporation | Calgary Real Estate | Calgary Real Estate News | Calgary Real Estate News | Calgary Stampede | CMLC | construction | Convention | East Victoria Park | Events Centre | Expansion | Feature | funding | Groundbreaking | Redevelopment | Rivers District Master Plan | Saddledome | Stampede Corral | stampede park
---
---
Connect With Us