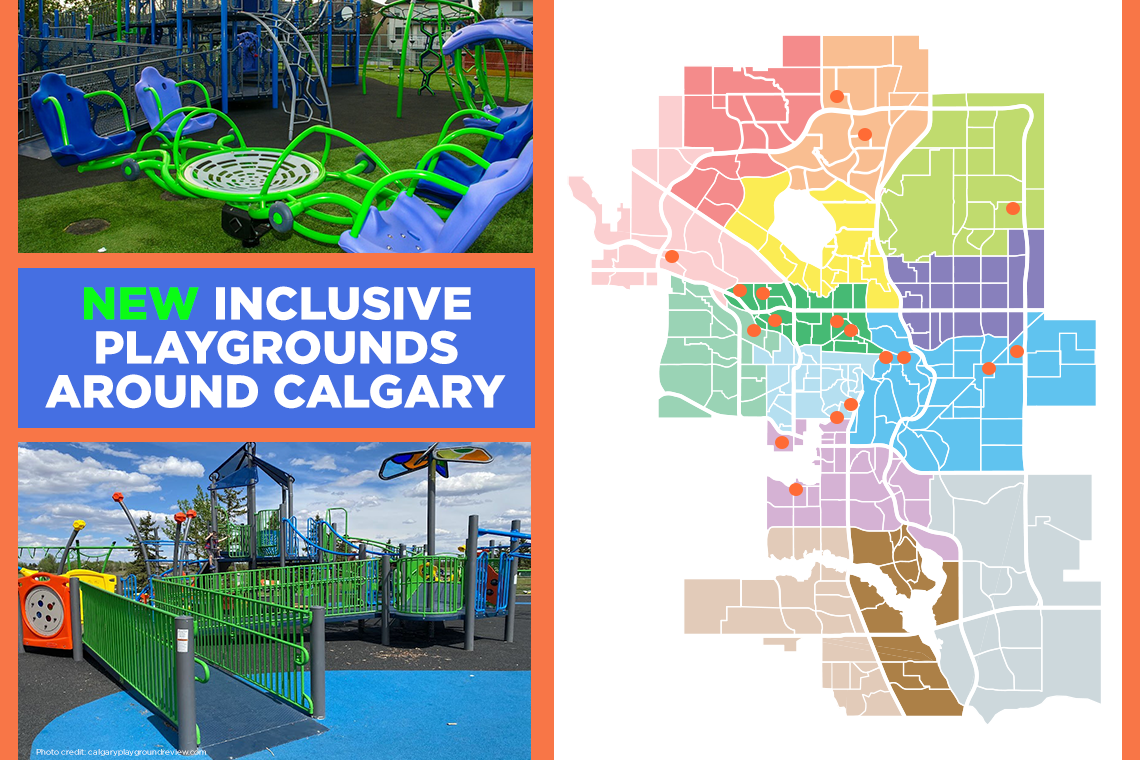 Inclusive Playgrounds
Aug. 18, 2022 |
Inclusive playgrounds now open across Calgary
Calling all kids! The City of Calgary has opened 10 new inclusive playgrounds in various neighborhoods across the city. Now, families with children who are blind, wheelchair bound or facing developmental delay will be able to watch their child play and explore playgrounds without limits.
Playgrounds are an important part of our local communities, and inclusive playgrounds help to create safe, welcoming spaces that are desirable for young families. The outdoor spaces are universally designed areas that offer rich sensory play options and are made to be interactive for both children and adults, providing age-appropriate fun for all levels of abilities.
"Building these 10 inclusive playgrounds moves us closer to our goal as a city of having one inclusive place or a recreational opportunity within five kilometers of every Calgarian," said Parks Foundation Representative, Tammy Robinson.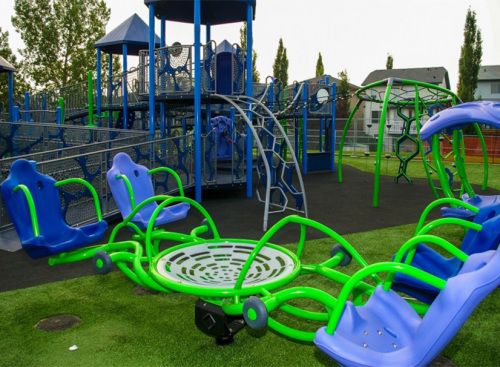 Inclusive Playground at Hidden Hut NE (Calgary Newsroom).
The city's inclusive playgrounds feature braille navigators, specialized rubber surfacing that allows wheelchair users to move freely and easily throughout the park and even offers isolated areas for children who may become overstimulated.
Accessible playgrounds can be found throughout all four quadrants of the city and are listed below. Locations were chosen based on whether there was an existing playground on site, size of the lot for space accommodation, access to a parking lot, street parking or transit routes, and proximity to public washrooms and pathways.
See you there!
List of playgrounds by quadrant:
Northwest:
Northeast:
Southwest:
Southeast:
For more information about the city's inclusive playgrounds, visit Calgary.ca.
Tagged: City of Calgary Parks | Commuinity | Inclusive
---
---
Connect With Us