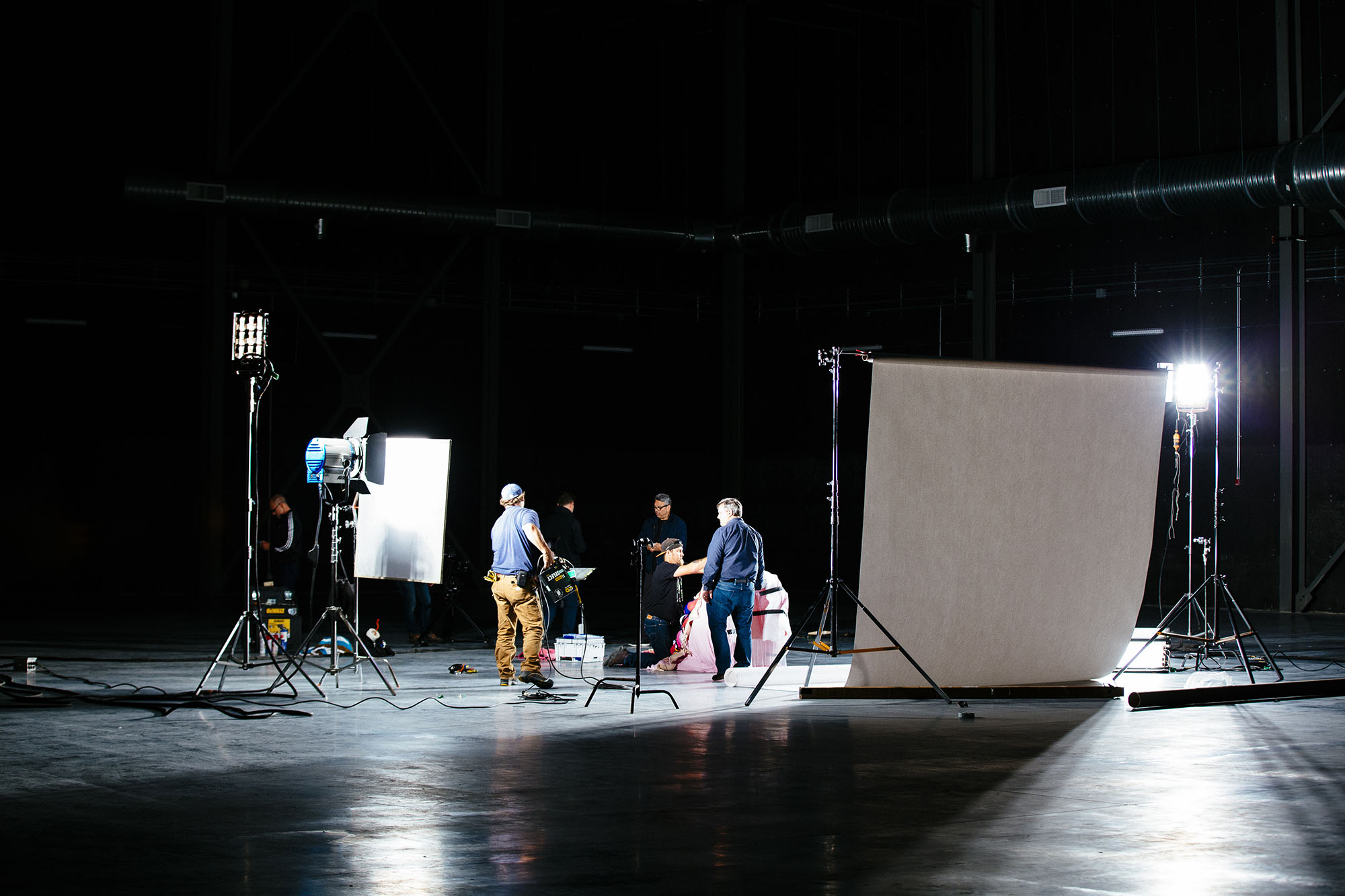 Feb. 23, 2018 | Gerald Vander Pyl
Red Carpet Moment
Calgary region has rich history and bright future on film
You're watching a movie or TV show when something catches your eye.
"I know that place!" you exclaim, as a character enters a pizza place on a city street, or rides a horse through a wheat field with a majestic mountain backdrop.
Calgary and its surrounding areas are becoming increasingly popular as filming locations for major movie and television productions – making famous places that Calgarians know well.
"We have 100 years of history here," said Luke Azevedo, Calgary film commissioner and CEO of the Calgary Film Centre. "We're one of the oldest locations outside of Hollywood for production."
Azevedo says Alberta had the first film commission in Canada and was the first province to have an incentive program. "We have been attracting film and television production for a long time," he said.
"The Revenant, Interstellar, Inception, The Bourne Legacy. Fargo season one, two and three. Tin Star season one and two. The longest-running Canadian dramatic series, Heartland, has been here for 12 years. Millions of dollars of commercial production and activity in the region on a consistent basis yearly."
He says of the $308 million in production activity last year in Alberta, 82 per cent was in the Calgary region.
The local industry was given a boost in 2016 when the provincial government and the City teamed up to develop the $28-million Calgary Film Centre, which offers 50,000 square feet of studio space along with workshops and warehouses.
"It has hosted Fargo, Tin Star, multiple commercials and some small productions over the last two years," said Azevedo. "And we want to see it continuously grow and develop."
Last year, the Alberta government updated its incentive program by replacing the previous Alberta Production Grant with the new Screen-Based Production Grant, which allows companies to claim back up to 30 per cent of eligible production expenses made in Alberta, up to a maximum of $7.5 million per project.
"Any production looking to go anywhere looks at the (local) incentive and how it works for them," said Greg Ball, executive director and commissioner with the Government of Alberta's cultural industries branch, which includes Alberta Film.
Ball says one thing that has always worked in Alberta's favour is the sheer geographic variety in the province.
"That is one of Alberta's calling cards. When you think of the geography of the province, we really tout the diversity of our landscape as one of the selling features," he said.
"And not just diversity, but that it's easily accessible. With our two major international airports, with the fact you have a direct flight from Los Angeles to Calgary, and then you have everything from mountains to foothills to prairies.
"With the exception of an ocean we pretty much run the gamut."
Azevedo says while the Calgary region has long been popular as a location for Westerns and other historic genres, "we are also now becoming very well known for Calgary as a municipality that can (fill in for) anywhere in the U.S. or anywhere globally.
"It's a metropolitan city. It has the restaurants, it has the culture, it has the infrastructure to be able to attract any kind of production, and be able to host people here for long periods of time."
He says there are a lot of components that go into attracting productions to a region, including the simple question of whether your "talent" wants to be there for an extended period.
"Everybody talks, no matter how big of an industry this is," he said. "They all know what their experience was like, they all know what their crews were like, they all know what it was like living here and to bring their families here. And they know what the (local) people were like and how they were treated when they were here."
Ball says there is a spin-off benefit from the success of films and TV shows shot in the province.
"The term we use is film-induced tourism, and this is a real thing – a measurable thing. People will come to see where Heartland is shot. Heartland is a huge success story and is seen around the world, and it's great for the province," he said.
"Movies like the Revenant and Brokeback Mountain, again, have done an incredible job in promoting the province. People will actually come and want to see the areas where these films were shot."
Both Azevedo and Ball say it's not just the growing quantity of movies and TV shows filmed in the region in the past decade that is making news, but also the quality.
"Of all the provinces in Canada, Alberta has the most Oscar, Emmy and Golden Globe nominations for projects that have been shot here," said Ball.
Tagged: Calgary | calgary film | Calgary Real Estate | Calgary Real Estate News | Community | Downtown Calgary | Feature | Surrounding Areas
---
---
Connect With Us