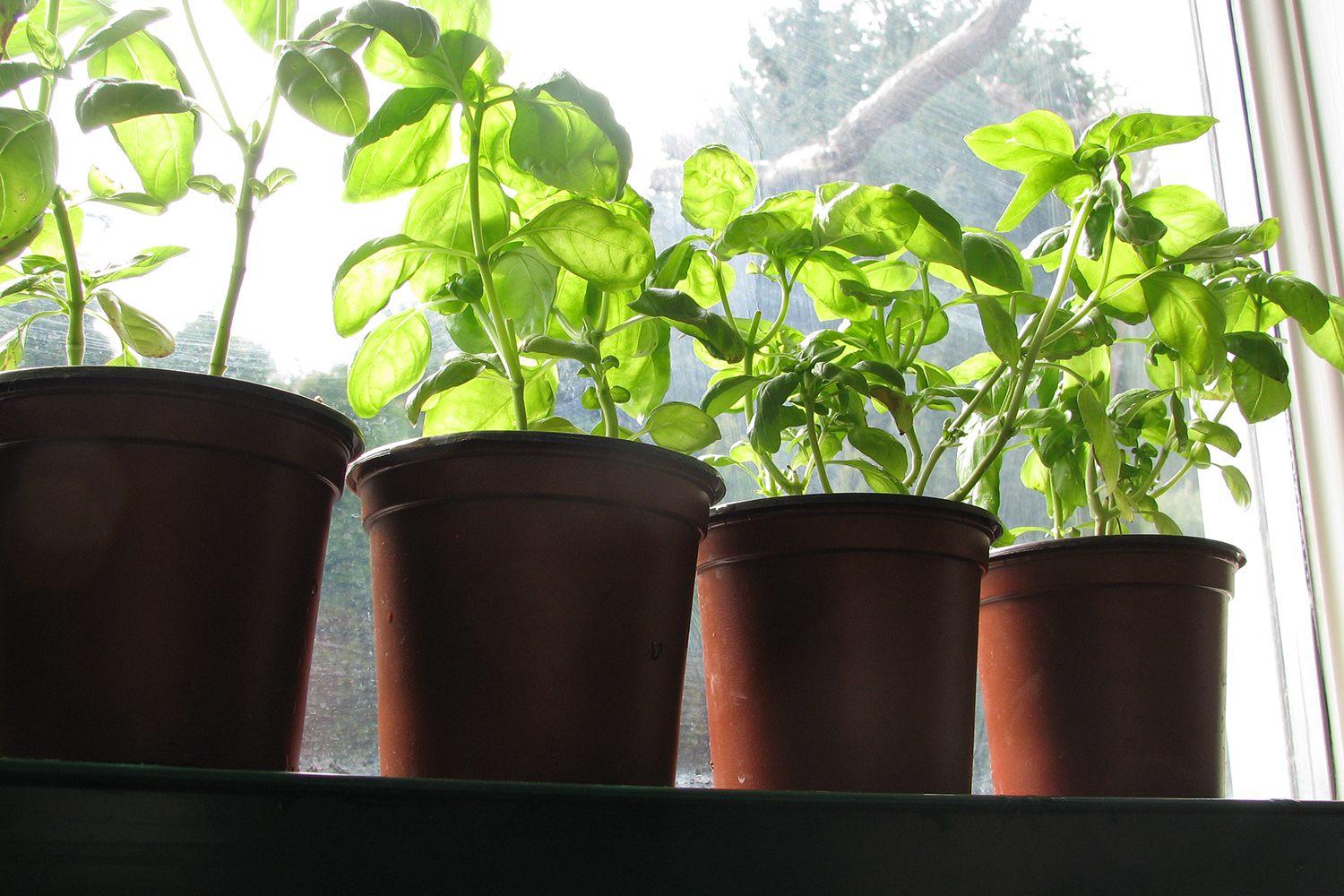 A simple windowsill is all that is needed to grow delicious, fresh herbs, like basil. Photo by Donna Balzer / For CREB®Now
April 27, 2017 | Donna Balzer
Kitchen herbs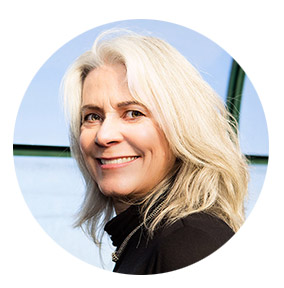 Grow your own herbs and inspire your next culinary creation
Is there a shortage of basil at the store? No problem. Frost in the garden? No worries. Basil and other herbs are always in season and at your fingertips when you grow them right in your own kitchen.
A herb garden in the kitchen is amazing. And if you're the family cook or aspiring chef, you already know that fresh herbs bring meals to life. With a little space and the right kit, herbs practically grow themselves. Or, if you prefer a low-tech approach, even a modest a windowsill can suffice.
Starting seeds in trays that sit right in your sunny windowsill is easy. For just a few dollars, a special self-watering window-ledge tray, pots and seeds are available from garden centers or Garden Retreat in Calgary.
If you have a bigger budget and already have a fridge, stove, dishwasher and wine fridge, make way for another built in appliance: the Urban Cultivator. It is the same width and depth of the average dishwasher. Hooked up to your home's plumbing, it will water automatically so you simply seed and grow. Appliance shops usually charge approximately $3,000 – $5,000 for the unit and installation.
The Grow Light Garden is warmer than a windowsill, but cheaper than an appliance. Compact enough for counter-top use, it features an adjustable grow light and houses a dozen herbs at a cost of about $160.00.
No matter what approach you take, it's easiest to direct seed basil, parsley and cilantro in pots. Simply sprinkle five herb seeds on top of Promix potting soil in a 9 cm pot. Cover seed lightly with more potting soil and water gently until you see moisture drip from the bottom of the pot. Now set the pots on the drain tray and cover them with a bag, or rigid plastic cover, to keep the humidity in until they sprout. In the Urban Cultivator, once seeded, the water, heat, humidity and light are automatic.



Mint, oregano and marjoram taste better if grown from cuttings rather than seeds.



Mint, oregano and marjoram taste better if grown from cuttings rather than seeds. Simply buy cut herbs in the fresh food section of your grocery store, remove lower leaves to use in your cooking. Then, recut the bottom of the stems and root the trimmed stalks (with all but their upper leaves removed) in water before potting in soil. Some stems will rot before they root, but the price right since this part is usually discarded.
Rosemary, however, is a woody shrub too tall for most windowsills and the Urban Cultivator. It needs a home in a bigger pot in a sunny bay window.
My own basil, seeded in December, is on a self-watering tray and has been cut back so much since seeding that it isn't pretty any more. But who cares? I serve fresh basil almost every day on sliced tomatoes, salads and pasta. I grow it in my kitchen so it is always available. You could do that too!
Donna Balzer's column appears exclusively in CREB®Now biweekly. Contact Donna at www.donnabalzer.com
Tagged: Donna Balzer | Gardening | Gardening | House & Home | kitchens | plants
---
---
Connect With Us