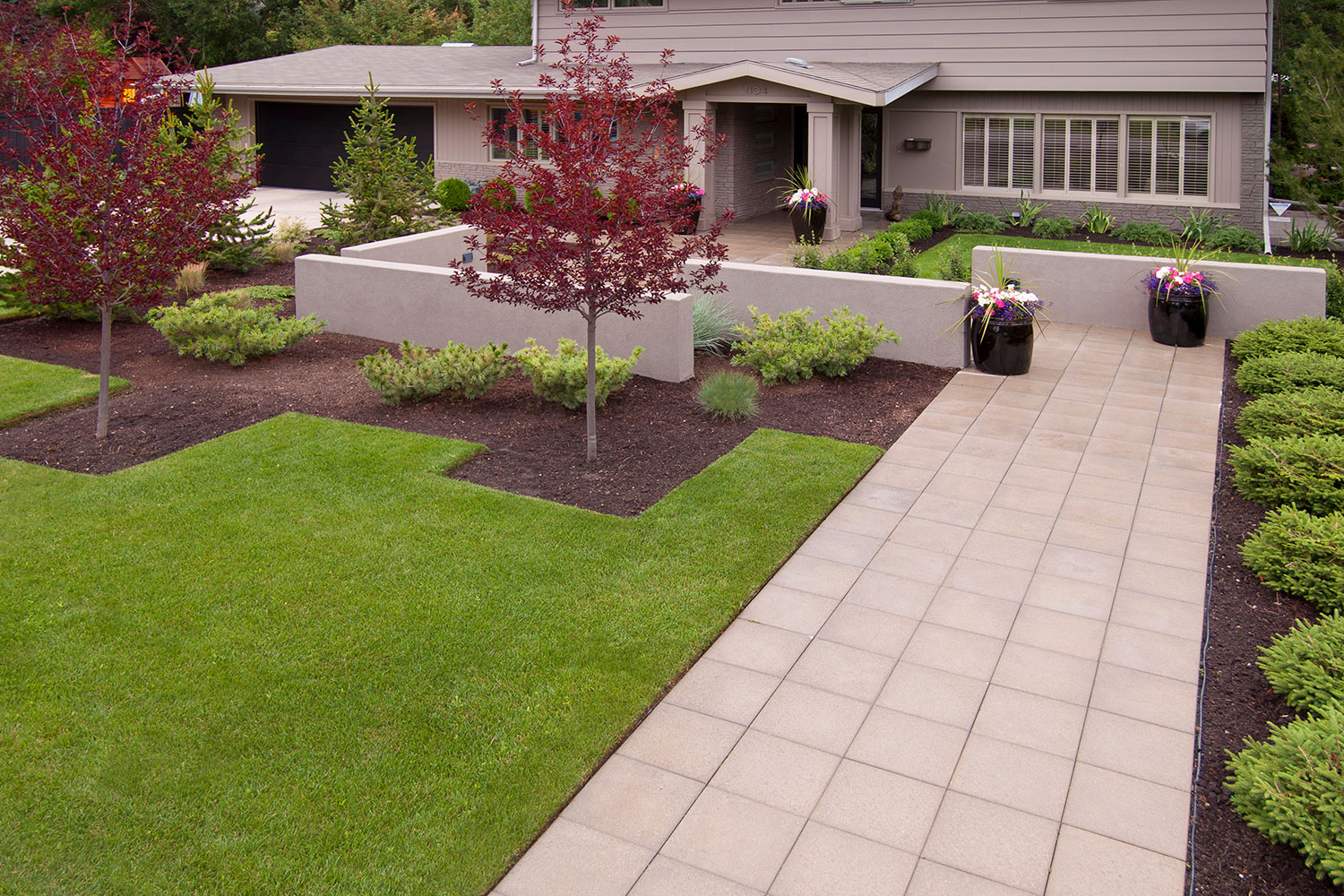 Courtesy Peter Hughes Landscape
Feb. 26, 2020 | Jim Zang
Yard (for) sale: Landscaping tips to improve your home's curb appeal
How many times has a potential homebuyer driven up to a home, looked at the yard and the building's exterior, and driven away without even getting out of their car? Too many, unfortunately.
As the old saying goes, you only have one chance to make a first impression, and curb appeal is one of the most important factors involved in selling your home. After all, the exterior is often a reflection of what's going on inside the home, so a tidy, attractive yard – both front and back – is a must.
However, people should be practical when it comes to their specific situation. Some improvements might fall outside your budget, while others might not provide adequate return on investment.
For example, you might not want to tear up and reset a walkway of uneven interlocking stones or re-pour a cracked driveway, but there are still plenty of easy and relatively affordable steps you can take to make your yard more aesthetically pleasing.
Donna Rooney of Cronin Rooney Valentine Real Estate Professionals Inc. says that while some yard work will significantly increase a home's curb appeal, you don't want to do "anything overly unique or over-landscape the property."
The more unique and high maintenance the yard, goes the theory, the more you limit your pool of prospective buyers. The key is broad appeal, so keeping it simple is often the answer.
"Make sure it is clean, weeded and attended to," said Rooney, with hedges trimmed, lawn mowed and garden beds looking good.
Plant flowers or put out pots. Make sure decking and fencing are not in need of maintenance and the exterior of the house is totally clean. If it's winter, have walkways and the driveway completely shoveled.
Maciek Opalka, general manager of
Peter Hughes Landscape
, agrees a few simple steps can go a long way to improving your yard's appearance.
In addition to the standard flower bed, hedge and lawn maintenance, Opalka recommends sellers "make things fresh" by painting fences and decks, as well as washing concrete on walkways and driveways. In the winter, he says, consider adding some outdoor accent lighting, memorable plants or decorative items that make your home stand out from the crowd.
Tagged: Calgary | Calgary Real Estate | Calgary Real Estate News | Cronin Rooney Valentine Real Estate Professionals Inc. | curb appeal | Design | Feature | Garden | Gardening | House & Home | Housing Market | landscaping | Peter Hughes Landscape | REALTORS | resale
---
---
Connect With Us