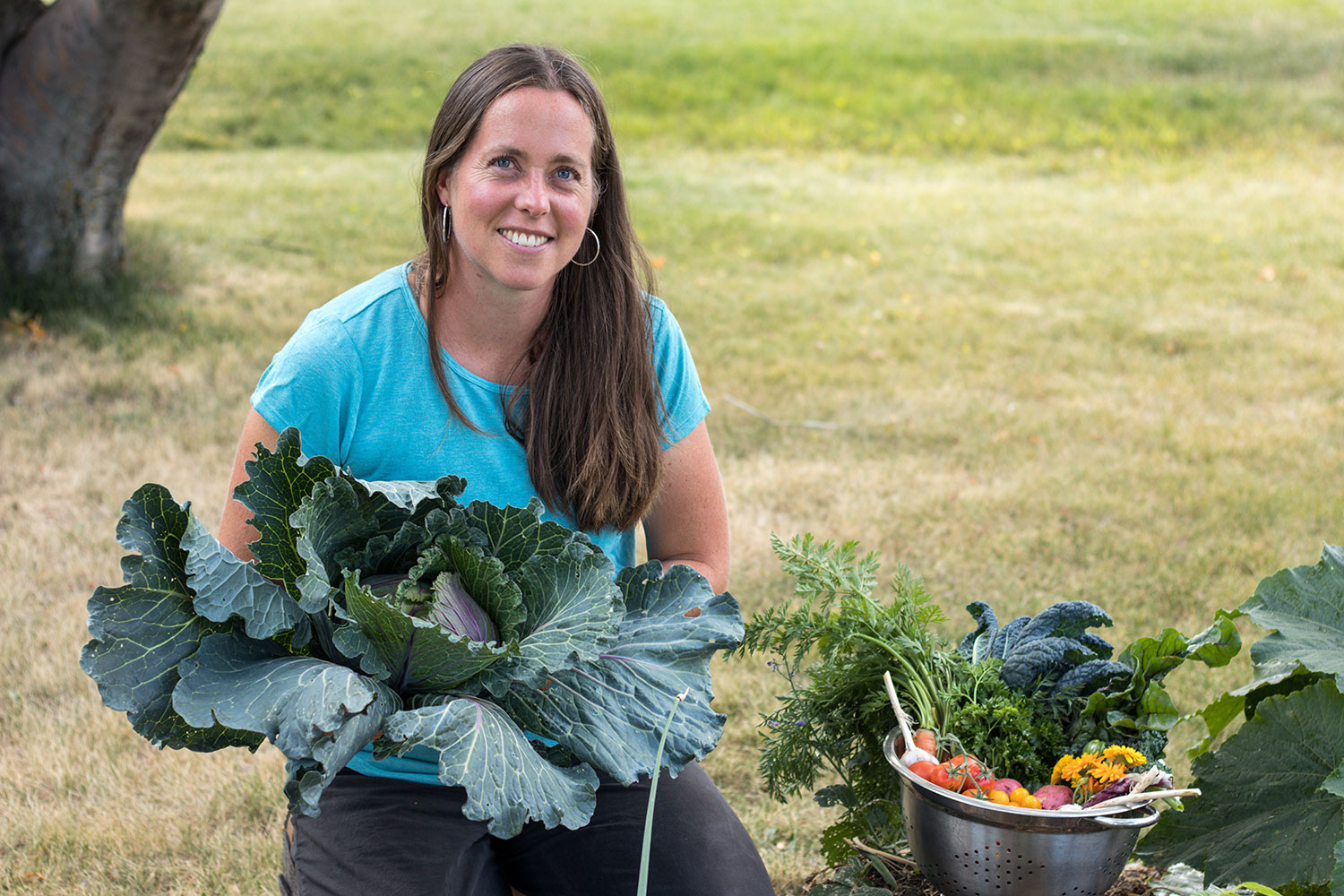 Chelsie Anderson is an organic gardener and gardening educator in Calgary. Courtesy Chelsie Anderson
Feb. 21, 2020 | Andrea Cox
In Calgary, gardening success starts with healthy soil
As spring approaches, thoughts turn to mucking about in the soil – preparing a garden that could eventually provide colourful blooms and delicious produce to perk up our winter-wearied spirits.
However, getting there isn't always as easy as one, two, three.
"There is a lot of information on the Internet, but much of it isn't pertinent to Calgary," said Chelsie Anderson of Chelsie's Garden Soil-utions.
Calgary's dramatic weather fluctuations and clay-like soil are two of the biggest challenges to gardening in this city. Anderson, who is an organic gardener and gardening educator, says that by keeping the soil healthy, plants will thrive, even in extreme conditions.
"The idea is to feed the soil, not the plants," she said. "When you feed the plants, you are actually disabling them. It is really kind of a bully maneuver."
"Mother Nature always leads by example." - Chelsie Anderson, Chelsie's Garden Soil-utions
By using compost or worm castings (both are full of microbes) to enhance the soil, plants have access to unlimited nutrients and can pick and choose what they require, instead of being force-fed chemical fertilizers.
Ideally, plants will forge a symbiotic relationship with fungal microbes in the soil – the plants communicate to the microbes which nutrients they require, and the microbes harvest and deliver them, in return for food in the form of the plant's sugar.
"Mother Nature always leads by example," said Anderson.
She is also a big believer in the importance of trees and says we should be planting more of them in our spaces.
"There are just so many benefits to trees. The therapeutic and psychological benefits are huge," she said. "Who doesn't love to sit under a tree? What child doesn't love to climb one? Plus, two trees provide enough oxygen in a year for four people."
Anderson will be presenting at the Calgary Home + Garden Show this weekend, joining an exciting lineup of home and garden experts.
Don't miss her on the Avanica Home + Garden Stage on Saturday, Feb. 29 at 5 p.m. and Sunday, March 1 at 2 p.m., where she will be sharing all the benefits of trees as part of a natural garden.
The Calgary Home + Garden Show runs from Feb. 27 to March 1 at the BMO Centre. For more information, or to buy tickets online and save $2, visit
calgaryhgs.com
.
Tagged: Calgary | Calgary Home + Garden Show | Calgary Real Estate | Calgary Real Estate News | Chelsie Anderson | Chelsie's Garden Soil-utions | compost | Feature | fertilizer | Garden | Gardening | House & Home | organic | soil
---
---
Connect With Us