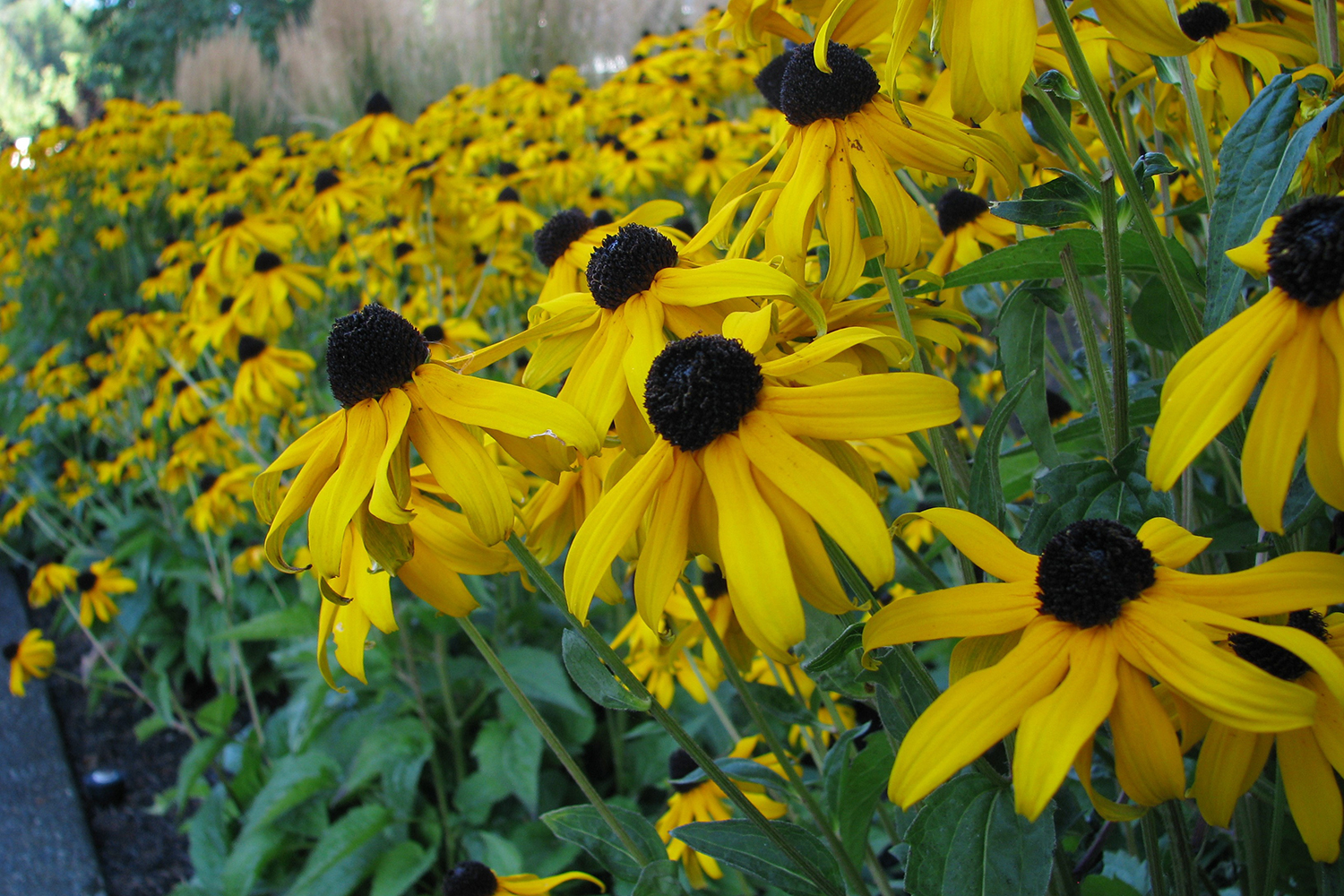 Hardy perennials like Rudbeckia might hang onto their petals into November. Donna Balzer / For CREB®Now
Oct. 12, 2017 | Donna Balzer
October in the garden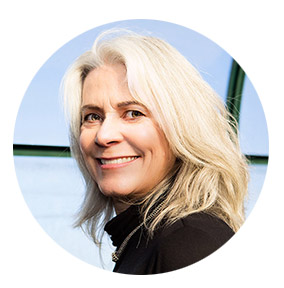 Preparing for the winter ahead
It's October and it's time to get serious about the fall garden. Plant bulbs, rake apples, empty compost and clean out plant pots before the sleet and snow freezes everything solid like a jellied salad.
Compost
Add grass and greens to your compost bin this month, but if you have two piles, empty the oldest pile now instead of topping it up. As you empty the bin, screen the compost to separate soil from plant bits, and then add the plant bits back into the compost bin. Now start shredding leaves with your mower and chopping up other plants with a machete to add to the empty bin.
Good garden soil is like a dose of probiotics for compost – full of good microbes. Add a shovel full of soil for each 15-cm layer of new leaves and greens. Also, add a sprinkle of organic fertilizer, such as blood meal or seed meal, to each layer to help the compost heat up. Finally, remember that even microbes need a drink, so water the new pile until moist, but not soggy.
Flower pots
You don't have to empty plant pots – you could just load them up on a dolly and move them "as is" to a shed or garage for winter. Of course, this just delays the work until spring. So, the choice is yours. I favour removing the summer-flowering plants now and digging out at least the top third of soil before you put your pots away for winter. You can shovel that soil into your compost, as outlined above.
Rake apples & pears
Downed fruit gets slippery and dangerous once the icy days of fall appear. So, don't delay: sweep those fruits off sidewalks today. You don't have to bend over and pick them up, but if you do, they can be added to the compost between layers of leaves and soil.
Fruit left on trees seems innocent enough and is pretty in the early days of fall. Later in winter, when it ferments and causes drunken birds to fly into your windows, you might regret leaving it alone. But don't overthink it. If the apples are off your sidewalk and car, that's a good start.
Plant food & flower bulbs
Nothing says thanksgiving like homegrown garlic in turkey stuffing. If you forgot to plant garlic last fall, get out and do it this month. Any garlic bought at an organic grocery store will be fine for planting because it is free of chemicals that inhibit sprouting.
You don't have to make your way to a special hardware or garden store to get garlic, but if you do go out to pick up winter tires, pick up flowering fall bulbs while you are there. Many of garlic's allium relatives are a nice choice for fall planting and spring blossoms, including Purple Sensation – one of my favourite fall-planted flower bulbs.
Leave perennials standing
I like to leave hardy beauties like Rudbeckia and daisies standing for as long as possible. The seeds make great fall and winter bird food and petals might hang around into November.
Donna Balzer is an enthusiastic gardener and speaker. Sign up for her e-newsletter at www.donnabalzer.com for regular updates and garden info.
Tagged: compost | daisy | Donna Balzer | flowers | fruit | Garden | Gardening | garlic | Guest Column | House & Home | Purple Sensation | Rudbeckia
---
---
Connect With Us