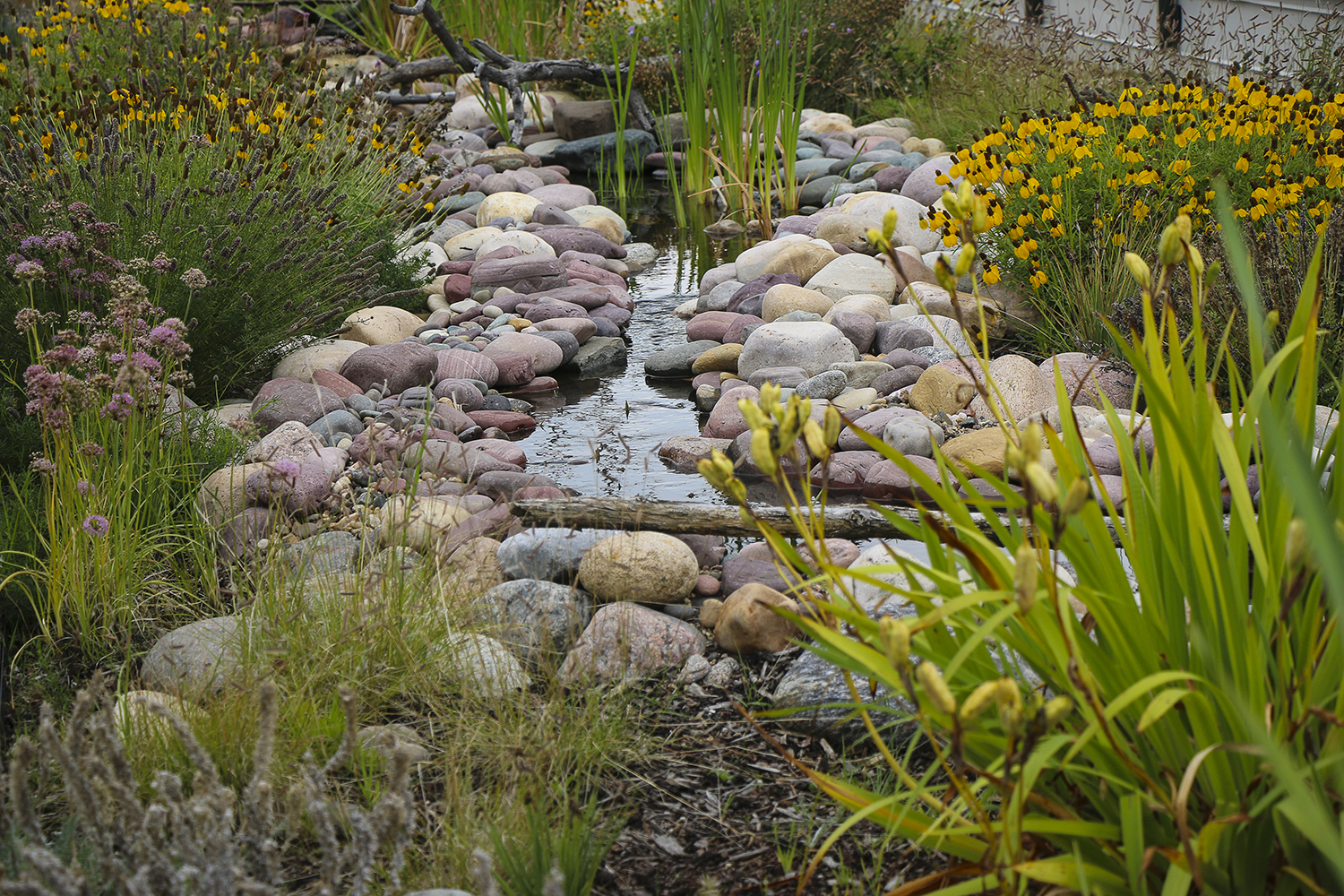 The Berry Architecture & Associates Building in Red Deer features a green roof where people, birds, flowers and bumblebees can cohabitate in harmony. Photos by Cynthia Pohl
April 13, 2017 | Miles Durie
Roof Positive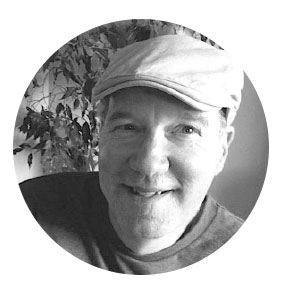 With a long list of ecological and economic benefits, green roofs are picking up in popularity
Imagine looking down on an urban centre from above and seeing nothing but verdant green. Stark rooftops are now overgrown with grasses, shrubs and trees. Here and there, sunlight glints off small ponds. The outlines of streets and roads are just visible through the greenery.
This may sound like a vision of a post-apocalyptic future in which nature is reclaiming abandoned cities. But in fact, it's a modern technology that proponents of green roofing would love to see become a widespread reality. The sooner the better.
"Green roofs are vibrant, urban green spaces; they're rich with colour, sound, smell, texture and even flavours," said Cynthia Pohl, principal of Living Lands Landscape & Design and an international award-winning green roof designer. "They have the ability to bring a sense of well-being."
Pohl, who graduated from Olds College as a journeyman landscape gardener in 1999, has become a world leader in the green roofing movement. Her design for the roof of the Berry Architecture & Associates Building in Red Deer (formerly the Red Deer Bowladrome) is proof of how practical and powerful the idea of a green roof can be.
"That roof is now a vibrant prairie ecosystem in the middle of the urban core of Alberta's third-largest city," said Pohl.
Calgary's Municipal Building also boasts green roofing, set up starting in 2013 on its fourth- and fifth-floor roofs for research and demonstration purposes. Architect Kerry Ross, the project lead, is one of Western Canada's pioneering accredited Green Roof Professionals, a certification Pohl also holds.



Green roofs are vibrant, urban green spaces; they're rich with colour, sound, smell, texture and even flavours.



The advantages of green roofs are many. Pohl lists lowering energy consumption, minimizing the "urban heat island" effect, reducing noise, and filtering pollutants from air and rain for starters. Then there's habitat restoration for birds, insects and plants, and the fact that a green roof on a large commercial building can be an oasis of nature for people as well as wildlife.
In all but the heaviest rains, a green roof's 10 to 20-plus centimetres of soil and the plant systems within it will absorb the water that falls on it. Whatever soaks through to the waterproof roof membrane will be drained as usual.
Weight is one of the main issues when building for a green roof or installing one on an existing building.
"Retrofitting existing buildings is feasible, and a common practice," said Pohl, adding it's necessary to have a structural engineer determine what, if any, modifications are needed.
It's not hard to picture green roofing on large, flat-topped commercial and institutional buildings, but what about homes? Pohl says, it's practical even with pitched roofs, as long as the building is designed to take the weight.
"Green roofs on single-family homes will have all the same environmental benefits, only on a smaller scale," she said.
Jurisdictions across the country are beginning to take notice. Toronto has put into writing a set of best practices for biodiverse green roofs, and Pohl says she hopes a combination of awareness, regulatory policies and incentives will bring green roofing more into the mainstream.
"Green roofs are places where we can spend time with nature, look out onto our cities and find peace and inspiration," she said. "The leave us feeling good."
For more information, visit Green Roofs for Healthy Cities at www.greenroofs.org, and search "green roofs" on the City of Calgary website at
www.calgary.ca.
Miles Durrie's Digital Downlow column appears exclusively in CREB®Now biweekly. Questions? Story suggestions? Email digitaldownlowcalgary@gmail.com.
Tagged: Digital Downlow | energy efficiency alberta | Energy Saving Tips | Garden Roof | Green Roofs | Guest Column
---
---
Connect With Us