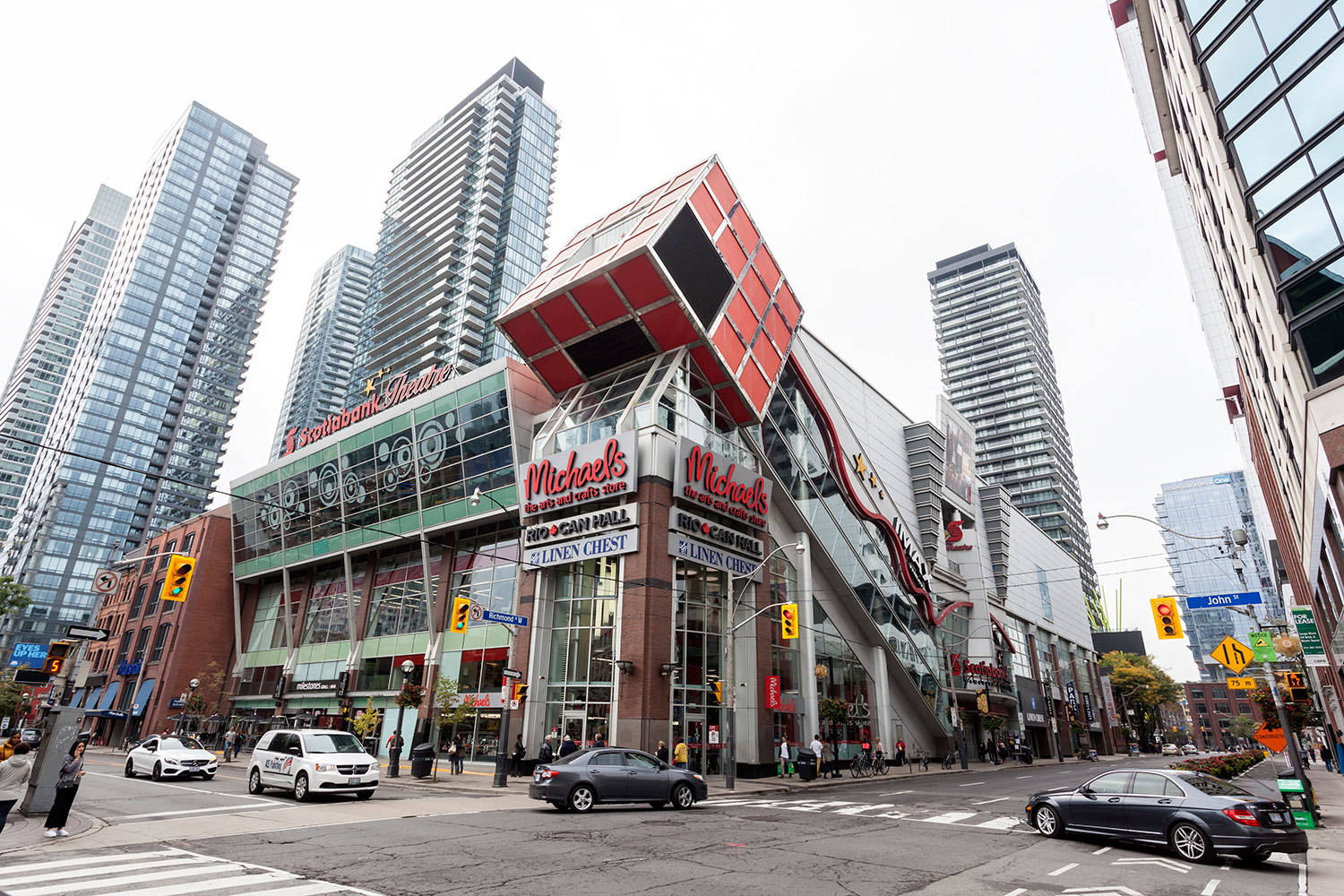 Getty Images
Nov. 29, 2017 | Gerald Vander Pyl
Thinking big
Commercial real estate investment represents unique set of challenges and rewards
Investing in commercial real estate could be considered the major league of real estate investment.
The skills required are greater, but so too are the potential rewards.
Greg Kwong, regional managing director for commercial real estate company CBRE in Alberta, says there is really no strict definition of commercial real estate – it can be a major office tower in downtown Calgary, a fourplex apartment building or anything in between.
Kwong says many people who decide to get into the market have a friend or family member who has invested in commercial real estate.
"Usually, a person will get into commercial real estate if they have some money to invest, and they want to diversify away from what is perceived to be a risky stock market," he said.
Kwong says commercial real estate is also perceived to offer better returns than residential real estate.
"If you invest properly, yes, the odds are that you'll get a better return," he said. "But it's not guaranteed."
He says owning revenue-generating real estate is obviously a better investment than living in a home and hoping to make money by selling it in several years for more than you paid.
"Usually, a person will get into commercial real estate if they have some money to invest, and they want to diversify away from what is perceived to be a risky stock market." - Greg Kwong, CBRE regional managing director for Alberta
"(Because) that's the only way you'll make money, is on the appreciation of the asset," he said. "On a commercial building, typically you'll have tenants in place that pay you rent. So not only are you getting an annual return from the rental income, but hopefully you get capital appreciation, if you sell the building."
The amount of money needed to get into commercial real estate is a barrier for many investors. "It's not really for someone with $100,000 that they are looking to invest," said Kwong.
So too are the skills required to self-manage a property, should an investor choose to go that route.
"The smaller the property, the easier it is to manage yourself," said Kwong. "And inversely, the larger the property, the more likely you'd have to hire a professional to help you out, whether you get a professional property manager or just hire someone to look after it for you."
For many investors, a more approachable way to invest in commercial real estate is through a Real Estate Investment Trust, or REIT.
REITs are publicly traded organizations that own revenue-generating real estate. Investors buy units of equity, then receive their share of profits in monthly or quarterly unit distributions, along with the potential for capital appreciation.
Michael Brooks, CEO of REALpac, Canada's national industry association for owners and managers of investment real estate, says there are several reasons why people might invest in a REIT.
"One is the ability to participate in income-producing real estate at any level," he said. "You don't have to (just) own a duplex, you can have a piece of a shopping centre or an office building. You can have a piece of asset classes that as a private individual you would never be able to afford to buy on your own."
Secondly, he says REITs have traditionally offered the chance for steady dividends and good payouts from a portfolio of income-producing properties.
They also offer the chance to diversify "away from stocks or ETFs or mutual funds that an investor might currently have in their portfolio," and have the advantage of being a liquid investment.
"If you decide you don't like a REIT, you can sell it tomorrow," said Kwong. "Whereas if you own a fourplex and your tenants are harassing you, you have to put it up for sale. It's not so liquid."
For interested investors, there are a several ways to learn more about REITs.
"If you have a self-directed RRSP or account with a large bank, they will have resources on REITs that you can access through the research window of your online investing platform," said Brooks.
Also, REALpac offers its Canadian REIT Handbook as a resource that can be found on its website at realpac.ca.
Tagged: Calgary Real Estate News | CBRE | Commercial | Commercial | Feature | greg kwong | Michael Brooks | Real Estate Investment Trust | REALpac | REITs | rrsp
---
---
Connect With Us