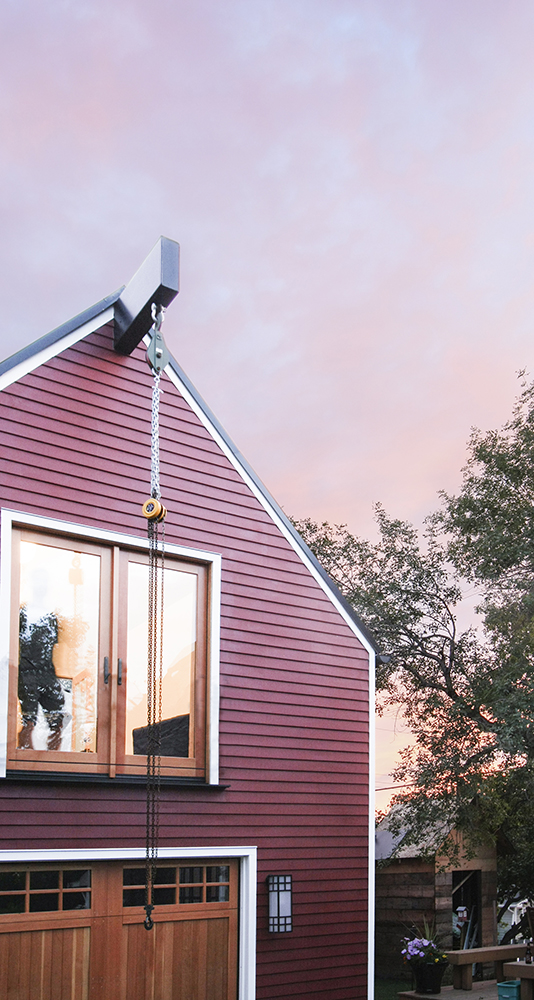 Constructed by Rockwood Custom Homes, Bel 35 boasts six bedrooms and 6.5 baths, and is located in Bel-Aire. Cody Stuart / CREB®Now
June 06, 2018 | Cody Stuart
Not your average family home
Lavish Bel-Aire property showcases local builder's talents, and what $6 million can buy in the Calgary luxury market
While the term showhome often denotes a certain level of sophistication, there are properties that take that refinement up a notch. And then there's Bel 35.
Constructed by award-winning builder Rockwood Custom Homes, the 6,400-square-foot home in the community of Bel-Aire isn't your average new build.
"In the case of the Bel Aire residence, it is a six-bed, six-and-a-half-bath home that sits on a half-acre lot in one of Calgary's most exclusive neighbourhoods," said Rockwood Custom Homes president Alison Grafton.
Aside from the obvious trappings that come with the home's nearly $6-million price tag, including a location that backs on to the Elbow River and offers views of the Glenmore Reservoir and Rocky Mountains, the property boasts some rather exceptional features.


"It not only has a wine wall in the great room/dining area, but it boasts an entire wine room complete with cable-suspension wine racks and charming peek-a-boo views into the home's upscale bar, and a remarkable kitchen with double island and chef standards, which opens up onto a 550-square-foot, covered, heated, screened-in outdoor living room complete with dining area, fireplace and sitting area to enjoy 12 months a year," said Grafton.

Along with the home's extensive list of lavish amenities, the lot on which it sits has a story of its own dating back to the community's origins, when it was a farm owned by the Graburn family.

This was the original one-acre homestead that was set aside for the family of this whole section of Bel-Aire and Mayfair," said Mike Laprairie, the REALTOR® entrusted with finding a suitable owner for the property.

"It's one of the rare half-acre home sites in Calgary's inner-city, at the top of the hill in Bel-Aire with views of the Elbow River, the reservoir and the mountains."

Having been nominated for two Western Living Designer of the Year awards, the home displays the ability of Rockwood Custom Homes to cater to the tastes and desires of Calgary's most discerning buyers. The company was singled out as one of Canada's top builders for their 10,000-square-foot mansion on Calgary's western outskirts last year.




The palatial property, dubbed "Big Sky Home" by Western Living, features a high-tech golf-simulator room and a 3,000-bottle wine room constructed with brick sourced from a building that survived the Great Chicago Fire of 1871.

"With each build, we not only build dream homes, but we create value for our clients," said Grafton. "The combination of style, utility and quality provides tremendous resale opportunities down the line while living in a spectacular environment – you pinch yourself daily that it was done all for you."

Tagged: Alison Grafton | Bel 35 | bel-aire | Big Sky Home | Elbow River | Feature | Glenmore Reservoir | House & Home | Inner City | luxury | Mike Laprairie | REALTOR | Rockwood Custom Homes | Rocky Mountains | Western Living
---
---
Connect With Us