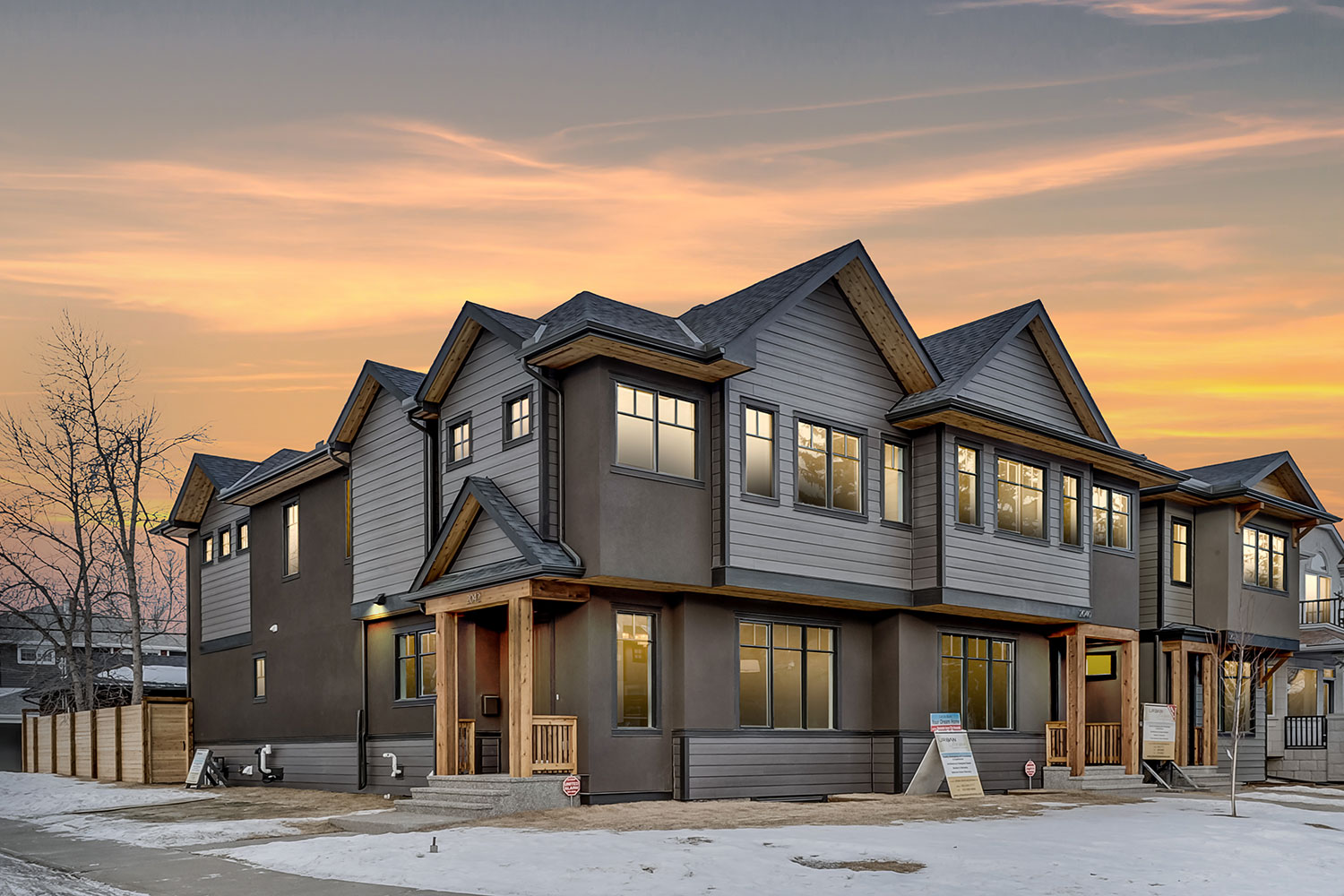 Courtesy Urban Modus
Sept. 25, 2019 | Barb Livingstone
High-end, inner-city attached homes offer buyers the best of both worlds
Duplexes, townhomes, and other attached homes are popular in neighbourhoods throughout Calgary, but demand for high-end attached homes is highest in the inner city.
The appeal of these homes, which are often priced around the $1-million mark, is not only premier finishings, but also the established and amenity-rich communities where they are located.
"They are close to downtown, the coffee shops, the restaurants, the schools," said Randi Colapaolo, an associate with Grand Realty and the in-house REALTOR® for her husband's company, custom home builder Urban Domus.
Urban Domus builds in a handful of inner-city communities, including Hillhurst and Altadore, and while some clients are downsizers, Colapaolo says many are coming from other cities and want the inner-city lifestyle.
"They want quality, both exteriors and interiors, including high-end appliances, light fixtures and steam showers," she said.
She adds these buyers understand the trade-off – while they are not getting the 5,000-square-foot home they could purchase for the same money in the suburbs, they are getting a high-quality, 3,500-square-foot home in a central location for just over $1 million.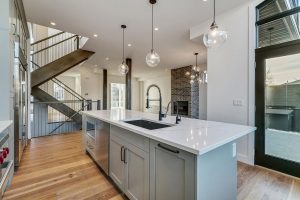 Sunset Homes president Pedro Ocana builds attached product, as well as single-family designs, in the inner-city and says advantages include reduced land costs, ample square footage and high-quality finishes.
Sunset Homes has built attached residences in Parkdale, West Hillhurst, South Calgary and Bankview, and has projects in the permit stage in other inner-city neighbourhoods.
One of the company's recent projects is a $1.2-million, three-storey duplex in Parkdale, providing 4,000 square feet of living space (with basement development), river views, a two-car garage, fireplaces and an upgraded "party wall" preventing noise between units.
A client request that is growing in popularity for these types of homes is roughed-in infrastructure for elevators (if not the elevator itself). This allows for aging in place, as "this is their dream home and they want to stay in it."
Ocana says clients will have an inner-city lot – generally, 50 feet by 120 feet – and by building a duplex, they can share the land, infrastructure and exterior-cladding costs, while selling the second unit.
Some clients are downsizing from 5,000-square-foot suburban homes, but he says most are upsizing professionals with kids (or who are planning families) that want the schools, walkability and accessibility the inner city brings.
There is also demand, he says, for fourplexes (usually, two units in front and two in back) in the inner city that are more affordable (about $750,000 each). These properties are appealing to both downsizers and young professionals who want access to amenities and downtown.
Tagged: Altadore | attached | Bankview | Calgary | Calgary Real Estate | Calgary Real Estate News | Calgary Real Estate News | Duplex | Feature | fourplex | High-End | hillhurst | Housing Market | Inner City | luxury | Parkdale | South Calgary | Sunset Homes | townhome | Urban Modus | West Hillhurst
---
---
Connect With Us