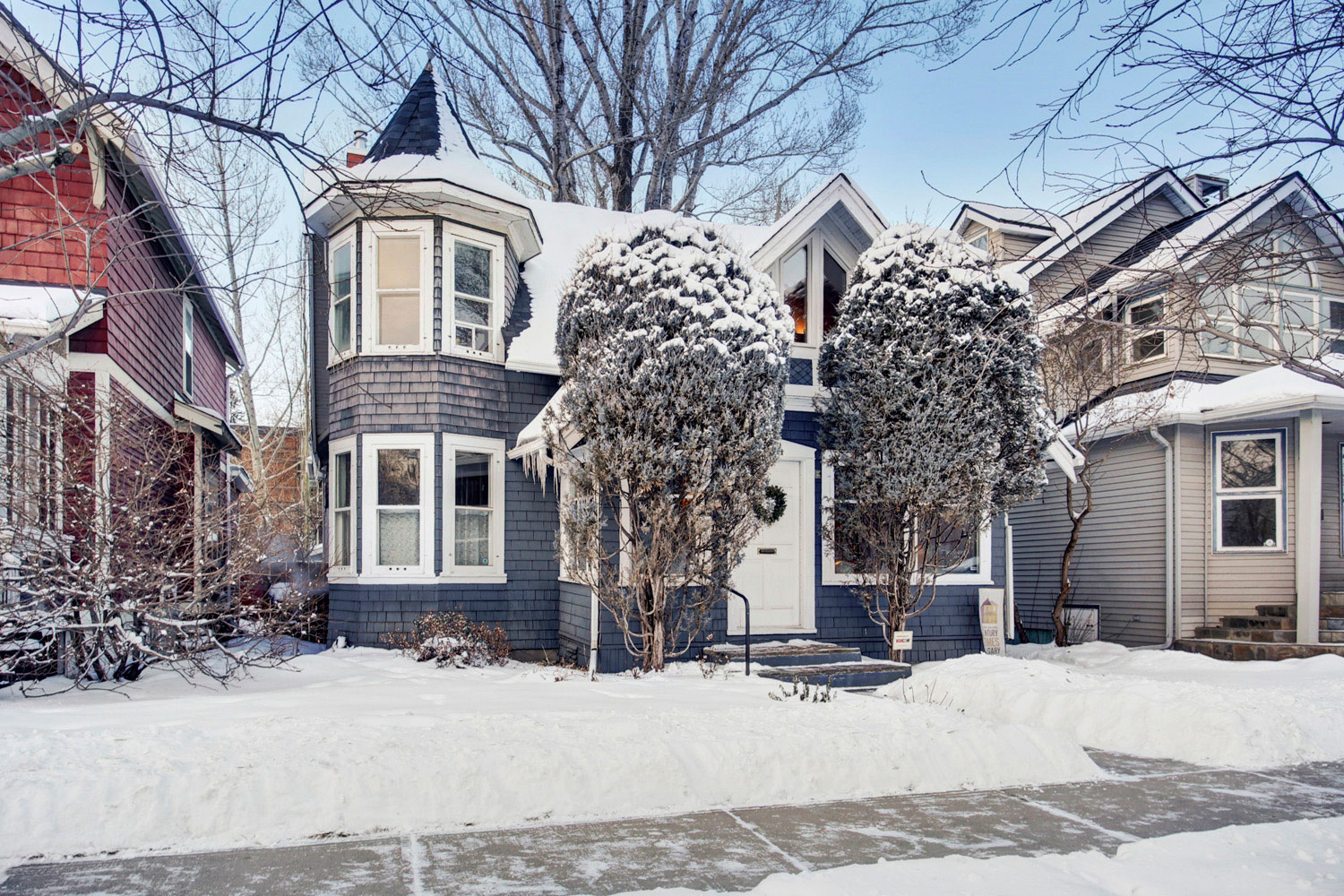 Many of Calgary's 100-year-old homes are still standing and still in demand among homebuyers. Courtesy Halyna Tataryn
July 12, 2018 | Geoff Geddes
Better with age
Calgary's century homes are still turning heads
If you're lucky enough to live to 100, you'll probably slow down a bit. But many of Calgary's 100-year-old homes are still going strong and drawing plenty of attention.
"These are homes that have stood the test of time," said Karen Paul, director of communications for the Calgary Heritage Initiative Society (CHI), a grassroots, member-based organization dedicated to the preservation, and productive use and interpretation, of buildings and sites of historic and architectural interest in Calgary. "They offer a level of craftsmanship, character, uniqueness and aesthetic beauty that is hard to find in modern homes."
Unique features could include a river-rock fireplace, lead-glass windows, handmade ceramic tiles, old-growth wood, and tongue-and-groove flooring.
"People may even find hidden mementos in the walls that give them an amazing history of the building," said Paul. "It's like a treasure hunt."
"They offer a level of craftsmanship, character, uniqueness and aesthetic beauty that is hard to find in modern homes." - Karen Paul, Calgary Heritage Initiative Society director of communications
Constructed during the first building boom in Calgary starting in 1904, these homes represent diverse architectural styles, including Edwardian, Victorian and Craftsman. Today, the houses are found in a number of inner-city communities, including Mount Pleasant, Inglewood, Sunnyside, Hillhurst, Elbow Park, Tuxedo Park, Mount Royal, Ramsay and Bankview.
The appeal of these classic residences depends on the buyer. For some, it's a chance to preserve a piece of history for the next generation, while others look to avoid the new construction footprint that comes with demolishing an older home. While houses of this vintage range from mansions to modest, wood-frame bungalows, they share a common thread.
"Caring for and restoring them sets you apart throughout the community and helps preserve the character of the streetscape," said Paul.
That's not to say these homes are without their challenges. They often feature few bathrooms and closets, dark basements with tiny windows, root problems from mature trees, and single-car garages. Fortunately, those hurdles are rarely insurmountable.
"My first piece of advice is to get an inspection before buying," said Halyna Tataryn, a heritage-home REALTOR
®
with RE/MAX Real Estate (Central) who instructs other Realtors on selling these homes. "Then make a list of what you want to change or upgrade. Also, think about how much work will be needed annually to preserve the property."
Chances are, though, that the work will be worth it.
"These houses are usually located in great neighborhoods close to the city core and services," said Tataryn. "Most importantly, I often hear buyers say that they love the 'feel.' Elements like porches and sloped ceilings somehow make the home more human and inviting."
Tagged: Bankview | Calgary Heritage Initiative Society | century homes | Craftsman | Edwardian | elbow park | Feature | Halyna Tataryn | Heritage Homes | hillhurst | historical homes | history | history | Inglewood | Inner City | Karen Paul | Mount Pleasant | Mount Royal | Ramsay | RE/MAX | REALTOR | Sunnyside | Tuxedo Park | Victorian
---
---
Connect With Us