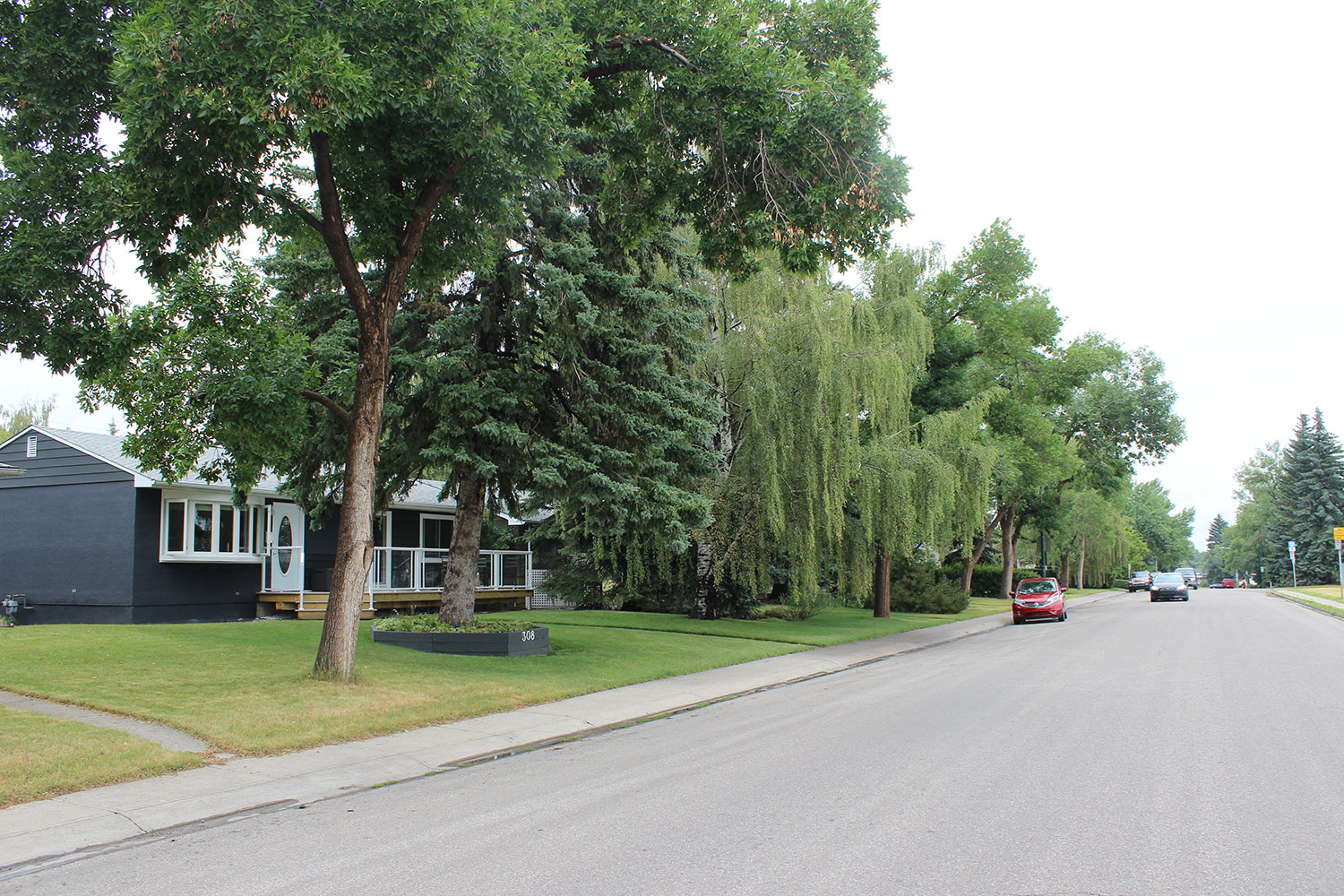 Established in 1960, Acadia is one example of a middle-ring suburb that is facing more inner-city issues. CREB®Now Archive
May 09, 2018 | Stefan Strangman
Aging gracefully
Leaders in middle-ring suburbs grapple with current challenges, while looking to the future
Calgary is a city that is continuing to grow and expand, with new suburbs and surrounding areas showing marked growth this year, yielding new infrastructure and amenities for residents. However, while Calgary's newer communities expand, older communities are experiencing unique challenges.
In the years after the Second World War, Calgary began to grow substantially, expanding at an average rate of 28 per cent between 1950 and 1970, according to Statsistics Canada. During this boom, suburbs were built around the growing city to accommodate new families and waves of immigration from Europe and Asia. Nearly 50 years later, Calgary is now home to more than a million people, and areas that were once suburbs are now closer to the inner-city than the outskirts.
Communities like Killarney, Brentwood and Glamorgan have fluid populations – reducing in size over the summer months and growing again during the winter – owing to their proximity to the University of Calgary and Mount Royal University. Other middle-ring suburbs, such as Acadia and Canyon Meadows, struggle to maintain aging infrastructure to support residents and provide many services crucial to their area.
"Now, almost being considered a core community, we face more inner-city issues than when we were on the outskirts of the city." - Don Pryznyk, Acadia Community Association president
"One of the biggest challenges is staying fresh and revitalizing areas which need extra attention," said Acadia Community Association president Don Pryznyk. "Now, almost being considered a core community, we face more inner-city issues than when we were on the outskirts of the city."
As new infrastructure develops in Calgary, it needs to be built around older communities. Newer transit developments and road redesigns can directly impact the residents, significantly changing traffic flow and the commuting experience. Transit redesigns in areas like Brentwood have frustrated residents and community representatives, lengthening the commute and making access to local shops and amenities more difficult.
"Developers can continue to plan to construct unattractive, street-level commercial spaces that will remain vacant for years, or they could see the opportunity that providing attractive commercial offerings and services for a community that is certain to attract upscale redevelopment can provide," said Kirk Osadetz, vice-president of the Brentwood Community Association.
"Quality, not just quantity, should be the watchword."
While there are challenges, community representatives feel the biggest strength they have is their residents.
"With the help of community memberships and resident support, I see our community flourishing, becoming home to a number of new families," said Krista Kehoe, vice-president of the Canyon Meadows Community Association.
Community leaders in these middle-ring suburbs are hopeful that both long-term and new residents will come together to keep their communities strong, partnering with small business owners to keep the neighbourhoods vibrant.
"We have many original homeowners who still volunteer and keep active in the neighbourhood community and social events. Many businesses have enjoyed many years of loyal shoppers and have become hubs of our community," said Pryznyk.
"We hope these challenges bring positive change. Bridging the gap in young and old families offers many opportunities to grow healthily and be an example of how communities can weather the years with vitality."
Tagged: Acadia | Brentwood | Calgary Real Estate News | Canyon Meadows | Don Pryznyk | Feature | Glamorgan | Killarney | Kirk Osadetz | Krista Kehoe | middle-ring | Mount Royal University | Second World War | Statistics Canada | Suburbs | University of Calgary
---
---
Connect With Us