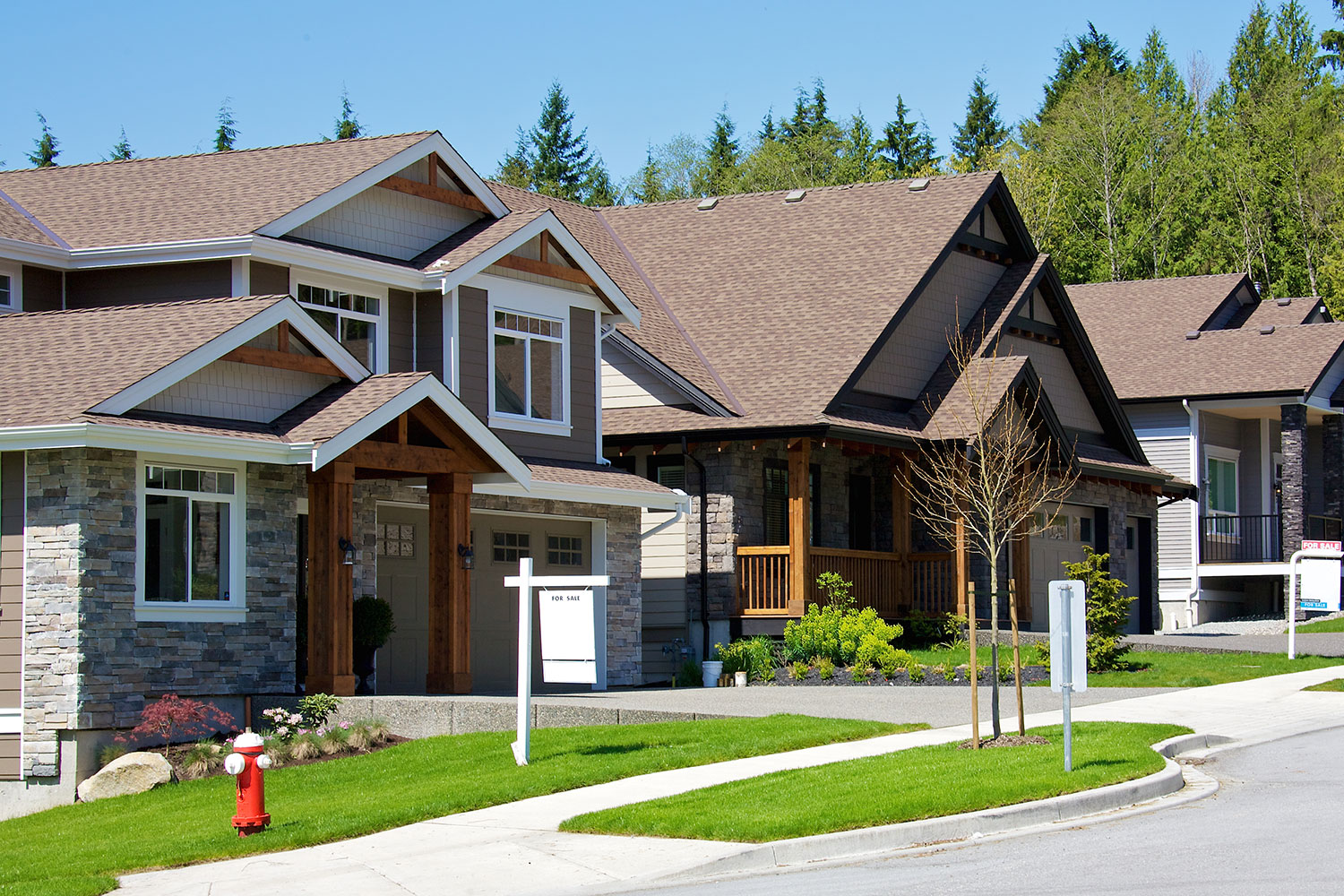 Homes typical of this price range vary significantly based on location. Getty Images
May 02, 2018 | Barb Livingstone
$500,000 - $750,000
Diversity and volume of home options offer something for homebuyers of every stage
There is no such thing as a "typical" home in the $500,000 to $750,000 price range in Calgary's market today.
"It is more than a starter home, but no mansion," said Ray Riley, a REALTOR® with RE/MAX First. "It could even be a teardown in a desirable (inner-city) neighbourhood, or a luxury apartment downtown. It just depends on what the buyer is looking for, and where."
This price range, says Riley, makes up a healthy portion (25 per cent) of MLS® System listings, and includes condos, townhomes and detached homes.
It also includes all buyer demographics.
"It is more than a starter home, but no mansion." - Ray Riley, RE/MAX First.
As examples of homes that could fall in this price range, Riley cites a new-build attached home in Killarney for a young professional or couple; an older bungalow to fix up or tear down closer to the core, in neighbourhoods like Crescent Heights, Killarney or Haysboro; a two-storey home with more square feet and extra bedrooms and bathrooms (first move-up) in the suburbs for a growing family; and a bungalow villa or downtown apartment with 24-hour concierge service, for those downsizing from a large, family home.
"As a rule, the closer in you are, the more price is about location than finishings," said Riley.
For apartment-style condos, this luxury price range offers 761 – 2,694 square feet for everything from a converted 1912 loft to a brand-new unit in Mahogany. The majority will be in the city centre. Meanwhile, bungalow to three-storey townhomes run the gamut from 753 – 2,941 square feet, attached homes (bi-level, bungalow and two-storey models) go from 961 – 2,274 square feet, and detached homes go from 602 – 3,000 square feet, depending on the neighbourhood.
Riley recommends buyers prioritize their must-haves. If, for example, being closer to work is most important, that means sacrificing a bigger yard, or perhaps having a shared wall in an attached home.
He suggests considering alternatives to first-choice neighbourhoods, which may be less expensive and offer more extras. But at the end of the day, his advice is simple.
"You've got to get out there," he said. "A picture can only tell you so much – you can't see the flaws or judge the size. Be an educated buyer."
Tagged: bungalow | Condo | Crescent Heights | detached | Feature | Haysboro | Homebuyer | Housing Market | Killarney | MLS® System | Ray Riley | RE/MAX | Suburbs | townhome
---
---
Connect With Us