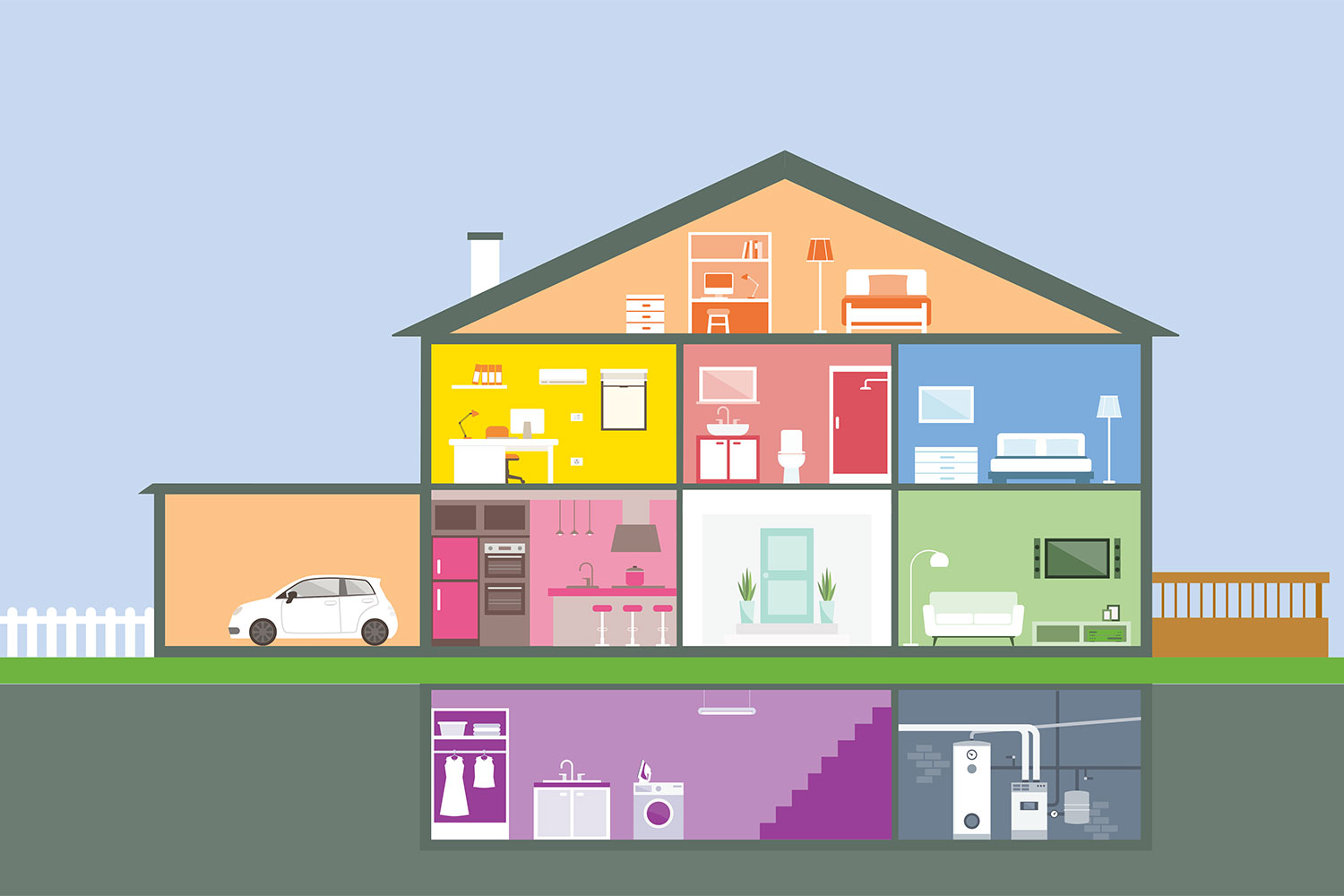 Sue and Jason Bissonnette. Courtesy Sue Bissonnette
Sept. 05, 2017 | Kathleen Renne
Home improvement
Alberta's most popular renovation projects
Canadians spent nearly $53 billion on renovations throughout 2016, according to Statistics Canada. And throughout the first quarter of this year, Canadians have already spent more than $12 billion on renovations.
According to ATB Financial's Economics and Research Team, home renovations in Alberta alone hit "a record high" of $1.78 billion during the first three months of 2017.
So, just where are Canadians – and Albertans, specifically – spending their renovation dollars?
Canada's TrustedPros has the answer. Since 2004, the online service has been helping "homeowners and contractors connect for home-improvement projects." The TrustedPros team rates contractors across Canada using 17 criteria regarding business transparency and honesty.
"We also offer a stringent peer-review consumer awareness service," said Nicole Silver, the public relations and digital marketing specialist for TrustedPros, adding that around two million users search through the data on the TrustedPros website each year.
TrustedPros mined the data from its website – including the thousands of projects homeowners posted, search results recorded on the TrustedPros server, and user demographics obtained via Google Analytics – to compile its list of the top
10 renovations among Canadians in 2016
, along with suggested budgets for each project.
"We have a pretty large scope for data," said Silver.
These were the top 10 renovation projects among Albertans in 2016:
Bathroom renovations
$12,500 – $20,000-plus
TrustedPros says anyone budgeting less than $11,000 for their bathroom renovation is "really cutting it close to an under-budget nightmare." The extent and nature of a powder-room renovation impacts its actual cost, as it's a very broad category. A bathroom renovation can mean a facelift with new lighting, a new toilet and a fresh coat of paint, all the way to installing new drywall and plumbing for an upgraded shower. Furthermore, mould remediation can add to the cost. On the upside, according to TrustedPros, a homeowner can expect a return on investment of 70-100 per cent.
Basement renovations
$35.00 – $75.00 per square foot
TrustedPros' national average basement-renovation budget of $17,785 would allow for renovation of a 237-square-foot basement space, even at the high end of its suggested budget per square foot.
Basement renovations help homeowners realize extra living space in their homes they didn't know they had. Like bathroom renovations, basement renovations also offer a good return on investment. But, as TrustedPros warns, homeowners should check for any leaks in the foundation before embarking on a basement remodel.
Deck construction
$18.75 - $26.00 per square foot
TrustedPros' national average deck budget of $6,609.30 would allow for the construction of a 316.2-square-foot deck based on this price-per-square-foot range.
Factors such as deck size, slope and materials all impact the final cost of a deck build. TrustedPros says deck renovations have remained the third most popular renovation in Canada for the past three years.
Painting
$2.00 - $2.50 per square foot
$1,650 - $3,543 represents the budgetary range across the country for painting in 2016 – from the lowest in New Brunswick to the highest in Alberta.
Obviously, the larger the paint job, the more expensive it becomes. Although homeowners often undertake painting projects themselves, it's often advisable to hire a professional – particularly for the more-involved paint projects. Painting ranks as one of the most affordable home-renovation projects.
Fencing
$39.00 per linear foot
TrustedPros' national average budget for fencing comes in at $4,195, which would allow for construction of a 108-foot fence.
Smaller backyards mean less money spent on fencing, and the type of material used also impacts fencing costs. This is the first time fencing has appeared on TrustedPros' top-10 list for home renovations.
Kitchen renovations
$14,479 – $20,000-plus
Home-décor magazines and television shows devote a lot of space to kitchen renovations and upgrades, at least in part because they tend to be involved and costly. Moreover, kitchen renovations often take longer than other renovation projects. Several trades may be involved, including electricians, gas experts and plumbers. The price of a kitchen makeover can vary greatly depending on the quality of finishings and appliances. Like bathrooms and basements, TrustedPros asserts that kitchen renovations offer an "excellent" return on investment.
New windows and doors
Each window installation can cost up to $1,600, not including large or specialty windows.
TrustedPros' national average budget for window installation is $8,522, which only allows for the installation of five windows. TrustedPros says a more realistic budget for window and door installation is upwards of $10,000. Of course, this figure is dependent on how many windows and doors are involved. Moreover, costs vary between basement, bedroom and bay windows.
Flooring
$3,258 – $7,000-plus
TrustedPros says the national average flooring budget of $3,258 is only realistic for a very small space with "exceptionally low-end materials." The cost of a new floor will vary greatly depending on the size of floor and the quality of the materials (e.g., laminate or ceramic versus hardwood or concrete). TrustedPros reminds homeowners not to forget about the associated costs of new floors, including the subfloor, as well as under padding and insulation.
Roofing
$4,500 for a 2000-square-foot roof
Several factors influence the cost of a roofing renovation, from the size and slope of the roof to whether it's a complete roof replacement or a re-shingling involving only the outermost layer of shingles.
Garage construction
$100 – $125 per square foot for a detached, single-car garage or $90 – $95 per square foot for a detached, two-car garage
Garage construction is not on TrustedPros' national top-10 home-renovation list, but it did come in at No. 10 for Albertans in 2016. Many factors influence the cost of garage construction including its size and whether a homeowner is using a garage package or having a custom build. Keep in mind that garage builds usually also include concrete pours, which can be very expensive.
Tagged: ATB Financial | basements | bathrooms | Calgary Real Estate News | decks | Feature | fencing | Flooring | garages | kitchens | Nicole Silver | painting | Renovations | Renovations | roofing | Statistics Canada | TrustedPros
---
---
Connect With Us