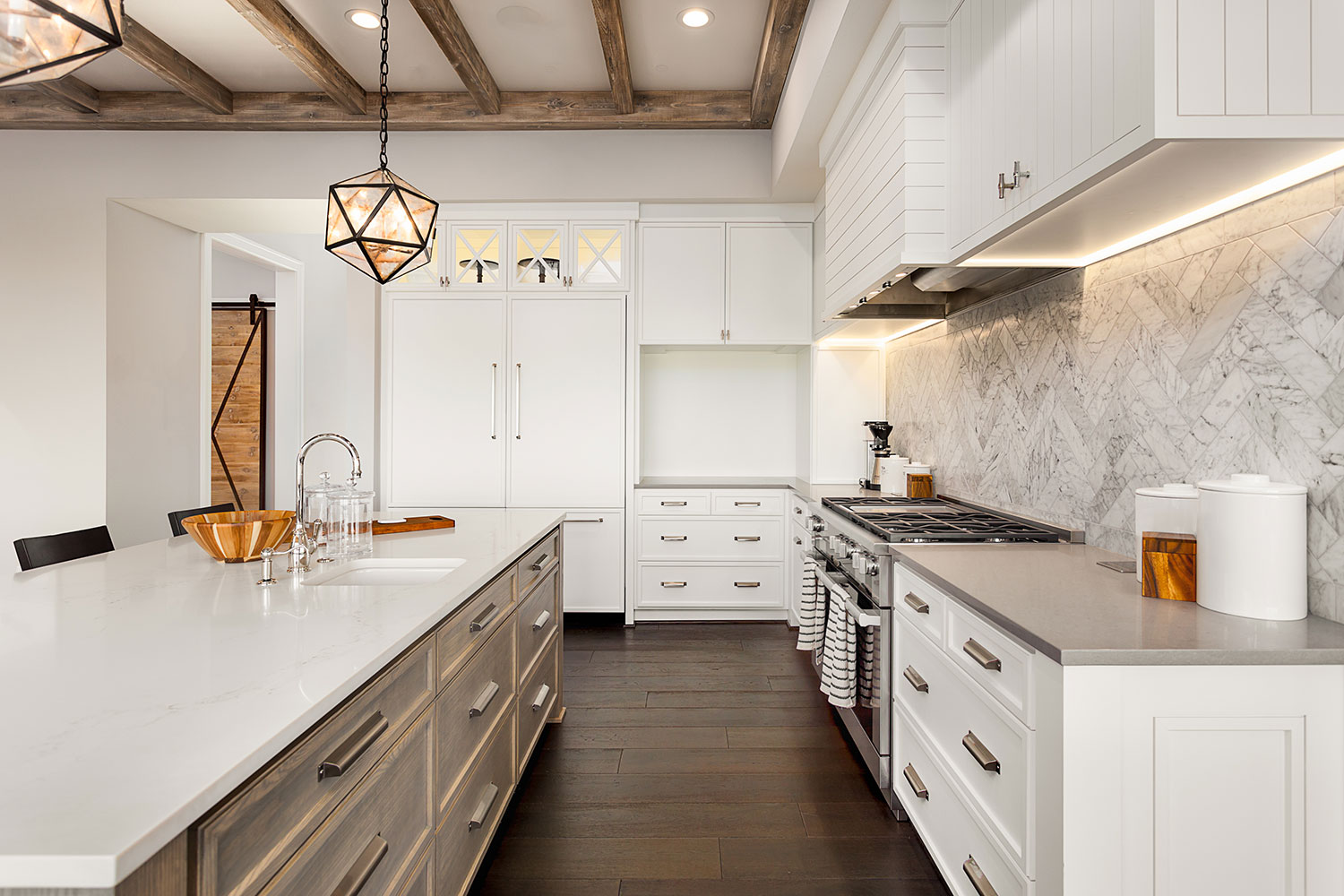 Getty Images
April 09, 2020 | Gerald Vander Pyl
The top-five mistakes home sellers make and how to avoid them
Homeowners usually have the best intentions when it comes to selling their home, but it's still easy to make mistakes. Avoiding those mistakes wherever possible is especially important in a difficult market, such as the one Calgary is currently experiencing due to the COVID-19 outbreak.
With that in mind, here are the top-five mistakes sellers make and how to avoid them, according to Tamara Stearns, a local REALTOR® and one half of Central Calgary Real Estate Group, along with fellow Realtor Sam Crick.
1. Not hiring a professional
Some people attempt to sell a home without any outside help or expertise in the hopes of saving money.
"But it ends up being costly because they don't understand the process," said Stearns. "They don't know what they need to do to the home to maximize its value."
She suggests people ask for Realtor recommendations from from their social circle before interviewing several to find a Realtor who's a good fit.
2. Incorrectly pricing your home
Stearns says it can be tempting to "test the market" when pricing a home, but "if buyers feel a home is mis-priced, then getting them back through the door is a lot harder than if you price it right the first time."
Your Realtor can help you understand the current market "and look at comparable sales that are closest in proximity, square footage and features, and price your house accordingly," she said.
3. Neglecting necessary repairs
"Buyers may look at things that are in need of repair in the home and either dismiss the home entirely or they'll want to come back and renegotiate substantially, perhaps after a home inspection," said Stearns.
Buyers might also want those items repaired or fixed prior to possession anyway. So, fix what needs fixing before putting the home up for sale.
4. Selling the house "as is"
Stearns says marketing and selling your home in its normal state of use can detract from the best features of the home and limit a buyer's ability to imagine living there.
"So, working with your Realtor to declutter, de-personalize and then stage the property will really maximize your selling value and selling return," she said.
She adds staging can involve anything from the simple addition of accessories, right up to hiring a professional staging company. Either way, the result is better photos for the all-important listing "first impression."
5. Taking negotiations personally
Stearns says selling a home is a transaction, "but it's hard for people to let go of the personal attachment to properties and the memories."
For example, she says, if a seller feels offended by the starting bid on their home, they need to remember "that sometimes where buyers start out and where they end up is very different."
A degree of emotional detachment can go a long way toward getting the result the seller wants.
"They need to treat it like a business transaction and look to their professional on how to handle the negotiations," said Stearns.
Tagged: advice | Calgary | Calgary Real Estate | Calgary Real Estate News | Calgary Real Estate News | Central Calgary Real Estate | COVID-19 | Home Sellers | Housing Market | How To | Mistakes | Negotiation | pricing | REALTORS | REALTORS | sale | sellers | staging | Tamara Stearns | tips
---
---
Connect With Us