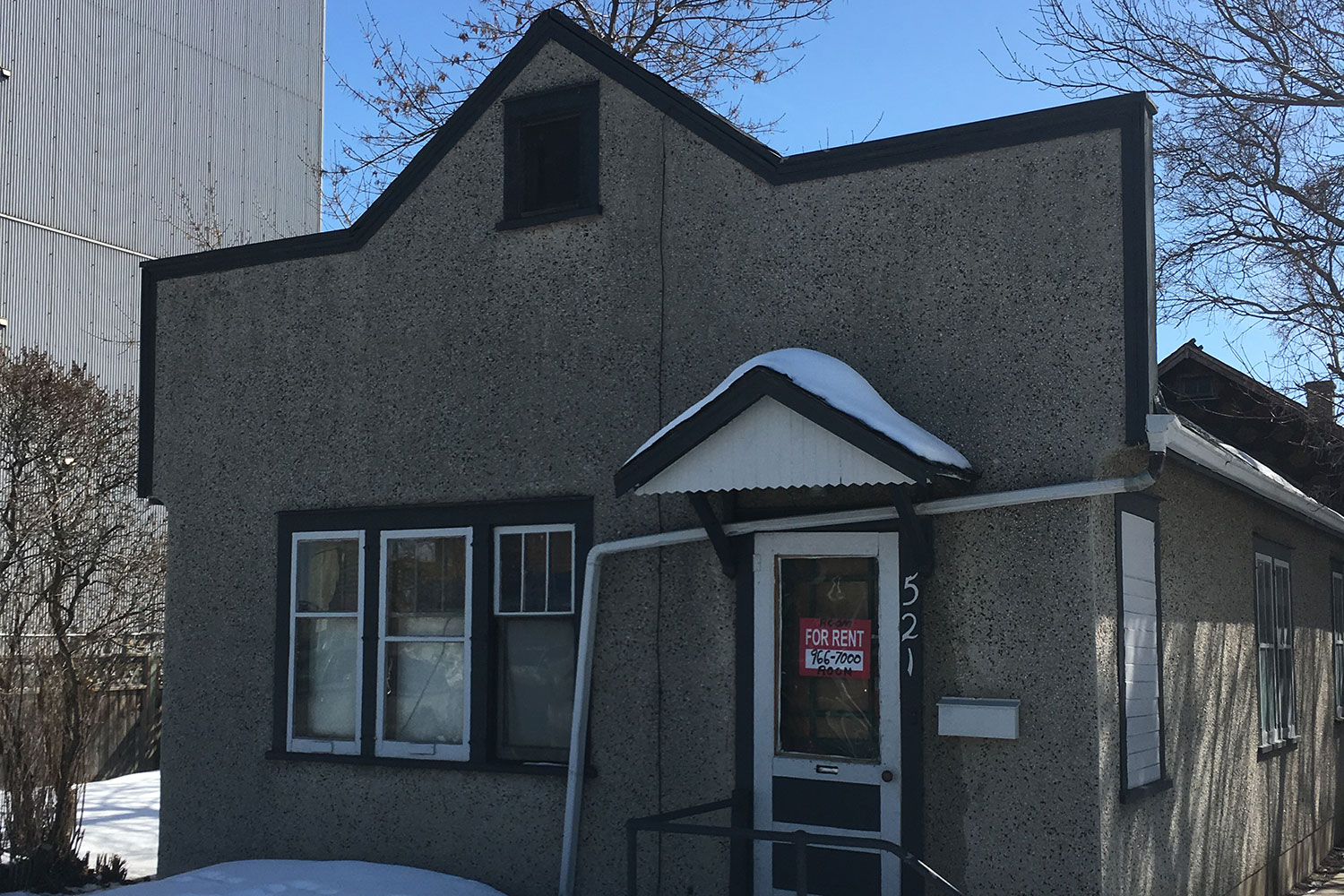 Courtesy City of Calgary
July 08, 2020 | Tyler Difley
Historical Home Spotlight: Sanders Residence
Year of Construction: 1901
Community: East Village
Architectural style: Western false front
At almost 120 years old, the Sanders Residence holds the distinction of being the longest-standing continually occupied home in the East Village. The home is an excellent example of Western false front architecture, a style that was common among commercial buildings in the Old West of the United States and Canada, but quite rare among residential buildings.
Surrounded by modern condo developments and contemporary architectural marvels like the National Music Centre and new Central Library, this modest residence is a reminder of the East Village's rich history and significance as one of the oldest neighbourhoods in Calgary.
The Sanders Residence was worth $600 at the time of its construction and features a rock-dash stucco exterior typical of many Calgary historic homes. At the time of its construction, the Sanders Residence was grouped with several other similarly modest homes in a mixed-use community that included residential, commercial and industrial developments. The other homes have all since been demolished to make way for new housing developments and structures, but the Sanders Residence remains.
The home's location near the railway and warehouse district meant the area was attractive for blue-collar workers, including the first known occupant of the home, Peter D. Sanders, who was a stock inspector.
Tagged: Calgary | Calgary Real Estate | Calgary Real Estate News | Downtown | East Village | Feature | Historical Home | historical homes | history | history | Sanders Residence
---
---
Connect With Us