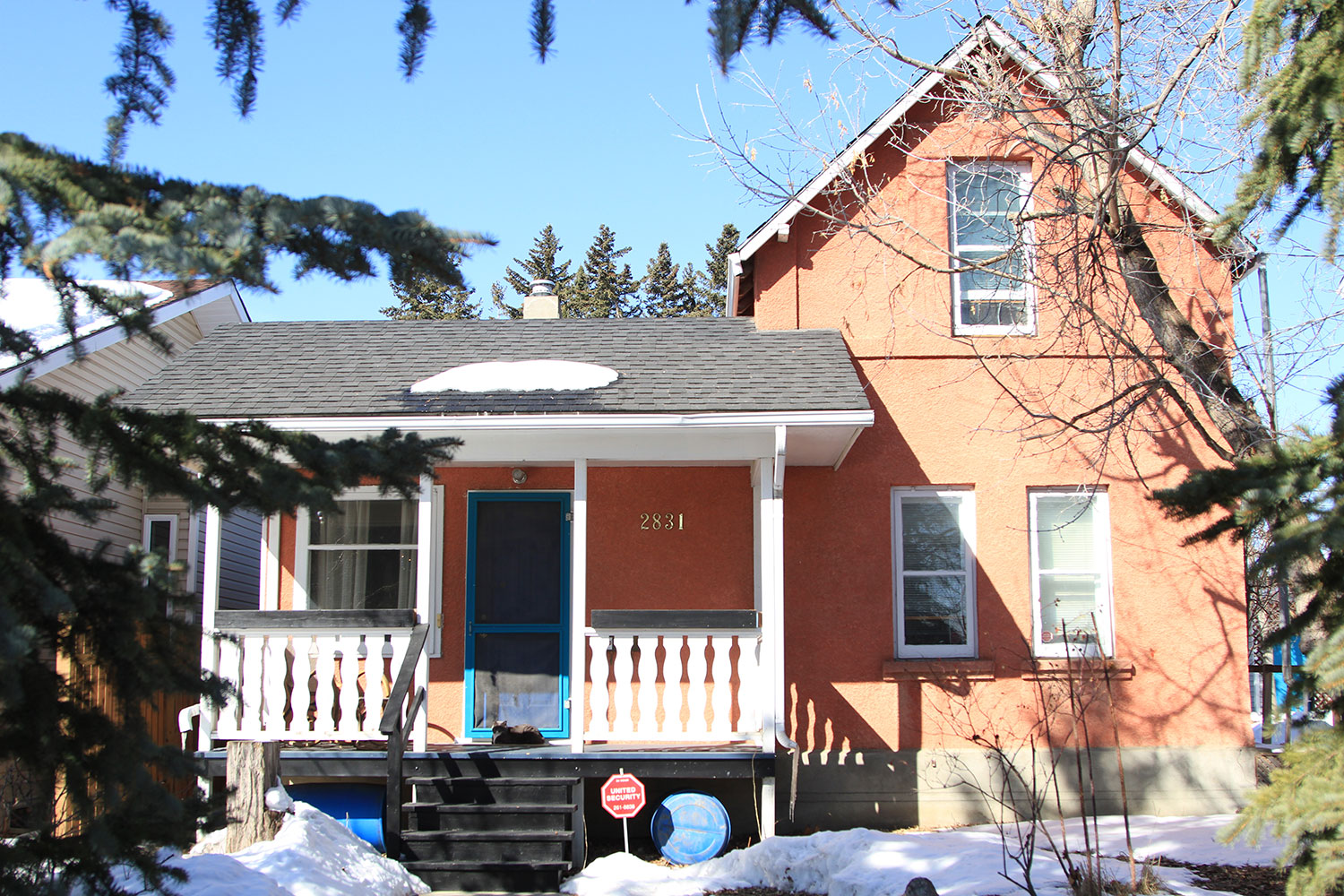 The McClary Residence was built in the Holmpatrick subdivision of the Municipal District of Springbank No. 22 in 1929. Twenty-five years later, the subdivision was annexed by the City and was renamed Glenbrook. Courtesy City of Calgary
July 08, 2020 | Tyler Difley
Historical Home Spotlight: McClary Residence
Year of Construction:
1929
Community:
Glenbrook
Architectural Style:
Vernacular
The McClary Residence is one of the oldest homes in the community of Glenbrook. In fact, at the time it was built, the community did not yet exist.
In 1929, the home was built in the speculative Holmpatrick subdivision of the Municipal District of Springbank No. 22, outside Calgary's western city limits. Land in the district was desirable for farmers and ranchers, as it presented a perfect combination of productivity and proximity to the city, so the area became an early agricultural settlement.
The home's first occupants were George McCracken McClary, his wife Annie and their children – immigrants from Northern Ireland. They bought three lots in the subdivision, built their new residence and farmed the property. The home was built in the vernacular residential style, which makes it unique among residences in Glenbrook. Over the six decades that the McClarys owned the home, it received several additions to meet the family's evolving needs, further contributing to its unique character.
In 1954, the Holmpatrick subdivision was annexed by the City of Calgary and eventually renamed Glenbrook. Residential development soon followed, but the McClary Residence remains a testament to the area's agricultural origins.
Tagged: Calgary | Calgary Real Estate | Calgary Real Estate News | City of Calgary | Feature | Glenbrook | Historical Home | historical homes | history | McClary Residence
---
---
Connect With Us