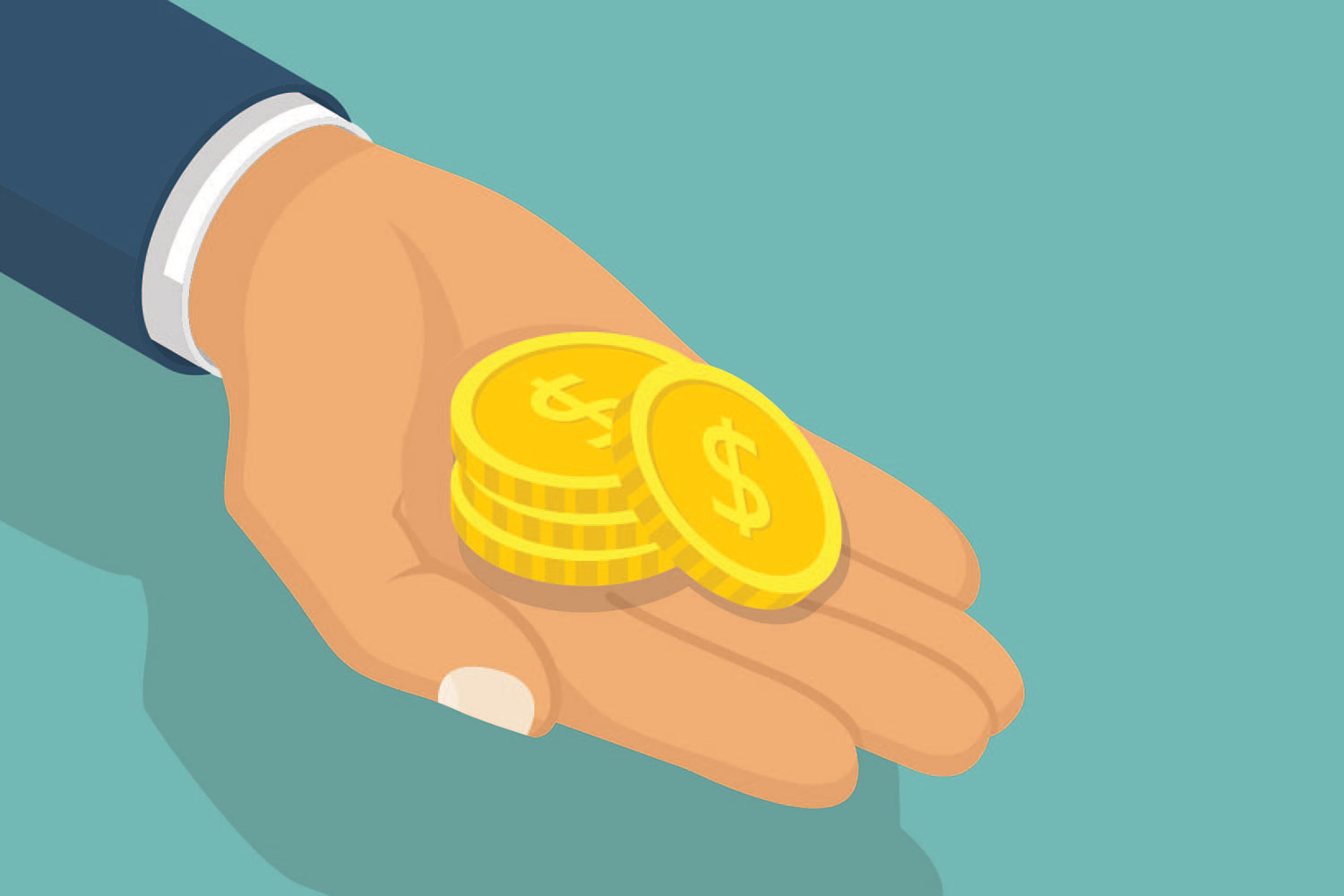 Getty Images
March 20, 2020 | Josh Skapin
Cashing out: "cash for homes" companies appeal to the quick-sale crowd, but the REALTOR® role remains key for majority of sellers
For a variety of reasons, some people need to sell their home quickly. This motivation might lead some homeowners to explore options beyond the traditional resale market.
In these situations, "cash for homes" offers can be an enticing option for sellers who are on the clock.
First, a business or individual will inspect the home. If they like what they see, they'll make a cash offer, usually representing a below-market-rate sale price. If accepted, the business or individual might make some upgrades before quickly putting the home back on the market, with the aim of making a tidy profit.
Depending on the cash for homes business, they might also collect commission on both the purchase and sale of the home.
While this type of transaction might seem attractive to a seller desperate to close, for the average home seller, REALTORS® provide crucial value, says Serhan Tarkan, a Realtor and sales representative with Royal LePage Benchmark.
He says a Realtor will "typically get quite a bit more" for a seller than if they were to sell their home themselves, for a cash offer or otherwise.
"We Realtors live in the same communities that we sell in," said Tarkan. "As a result, we can share our own experiences about how wonderful it is to live in those communities.
"When you call a Realtor, they listen to you and hear you out on what some of the things were that made you so excited about buying the home when you did, and try to pull that out in the new (potential) buyer that's looking in the area."
Tarkan says one scenario where a cash for homes business could be a realistic option is where the seller needs cash immediately, but their home is not in a state that makes it possible to sell right away.
However, sellers should still proceed with caution. Many cash for homes companies operate above board, but some should be avoided.
"Legitimate cash for homes companies are there, but of course, there are ones that are scams, too," said Shawna-Kay Thomas, marketing and communications team lead for the Better Business Bureau.
"We REALTORS® live in the same communities that we sell in. As a result, we can share our own experiences about how wonderful it is to live in those communities." - Serhan Tarkan, Royal LePage Benchmark
The latter often target people in vulnerable circumstances.
"They try to pay you less (for the home) and do this because they know that usually the people they target are in desperate situations – foreclosures, damaged homes or homes that have been vacant for a while," said Thomas. "They're looking to get quick money."
For people who are struggling to sell their home, Thomas recommends considering other options as well, such as renting or lease-to-own, "so you're not depending on getting that instant cash."
Things to keep an eye on, she adds, include the business's inspection of the home and any sense of urgency around the seller committing to the deal.
"You should have time to consider what they're offering, have your discussions and get
back to them with questions," said Thomas. "It shouldn't have to be now."
The buyer's assessment of the home, or lack thereof, is also telling.
"If they are willing to buy your house without seeing it, that's a huge red flag," said Thomas, adding the buyer would need to know the sort of condition a home is in before committing to a sale.
Thomas also emphasizes the importance of the purchaser having an easily accessible website where the seller can access reviews from previous clients.
"If you are not able to track their reviews, it's hard to tell what kind of business they have been doing over the years that they claim to be operating," she said.
To that end, before engaging with a company, Thomas recommends visiting BBB.org to check out reviews or complaints.
"You can see if they are listed on our website, and if they are, then you can see a full profile of their history in business," she said.
Properly is one of the most visible cash for homes businesses in the market, and the company currently buys and sells real estate in both Calgary and Ottawa.
"Legitimate cash for homes companies are there, but of course, there are ones that are scams, too." - Shawna-Kay Thomas, the Better Business Bureau
Sellers can fill out a questionnaire about their home on the Properly website, which is used to provide the initial offer. If the offer is accepted by the homeowner, a third-party inspector will assess the home's condition before the offer is finalized.
At that point, "if (the homeowner) is still interested in moving forward, we allow them to pick their closing date and move on with certainty and know exactly what the rest of the process will look like," said Anshul Ruparell, Properly's co-founder and CEO.
"Our goal is to provide as transparent and clear of a process to our customers. We want to make sure they feel completely comfortable with the process and there's never any pressure at all to work with Properly.
"Even things like the inspection, at any point in time, until the contract is signed, the homeowner can very easily walk away."
Generally, for a home to receive an offer from Properly, it must be valued between $250,000 and $600,000, have two or more bedrooms, and have more than one bathroom.
However, the company does not make offers on condominium properties.
At the end of the day, industry professionals like Tarkan believe the vast majority of home sellers will get the most value from their real estate transaction, and have the best selling experience, by utilizing the services and expertise of a local Realtor.
Tagged: Better Business Bureau | buyers | Calgary | Calgary Real Estate | Calgary Real Estate News | Calgary Real Estate News | Cash | Cash for Homes | commission | Feature | Housing Market | Inspection | Popular This Year | Properly | REALTORS | REALTORS | Royal LePage Benchmark | sellers | The Deeper Dive
---
---
Connect With Us