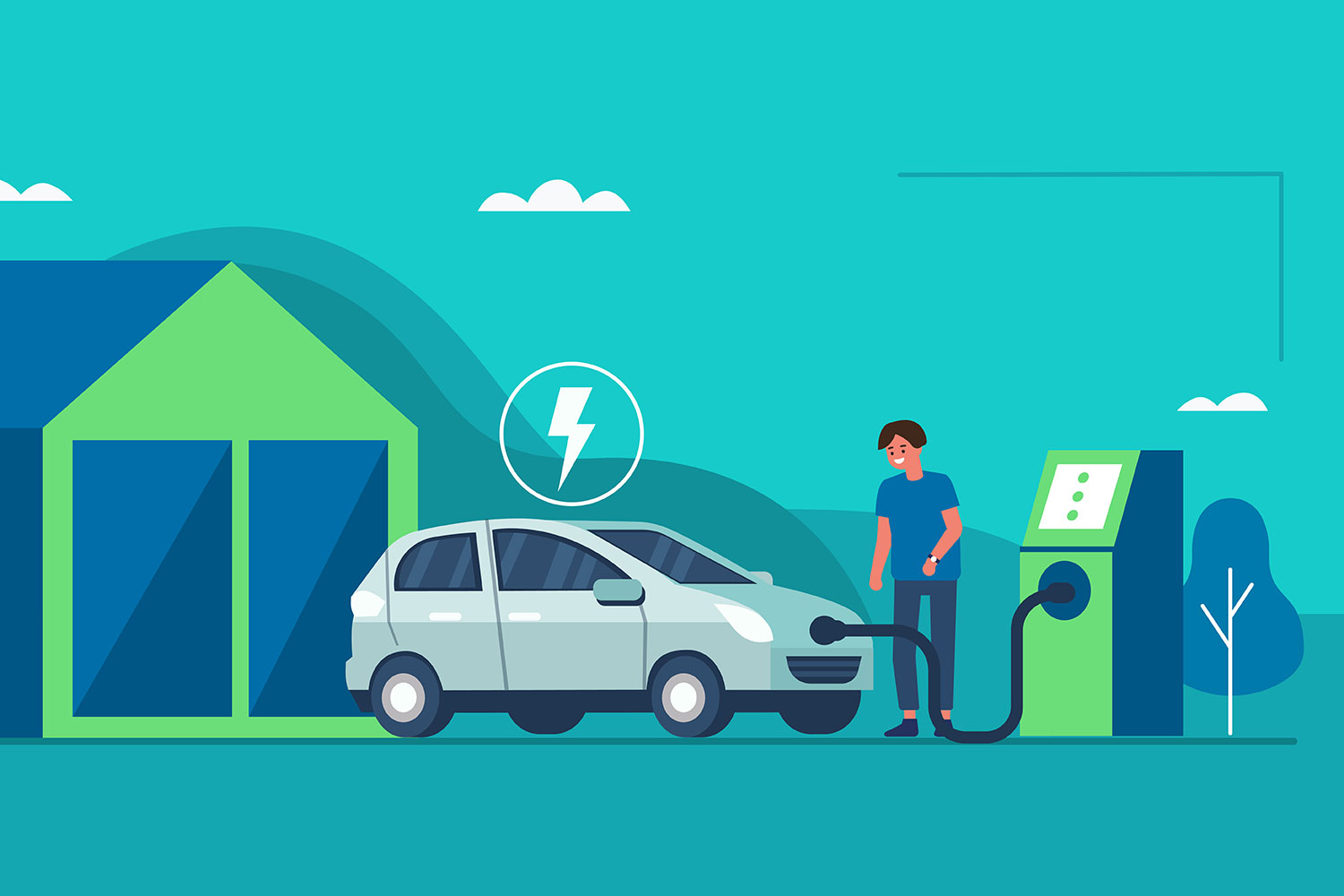 Getty Images
Sept. 02, 2020 | Gerald Vander Pyl
Power up: the ins and outs of at-home electric vehicle charging
With electric vehicles (EVs) touted as the wave of the future, many homeowners considering a switch from gas are left wondering whether their home can handle the charging needs of a battery-powered car, truck or SUV.
Kent Dupont, service manager with Custom Electric in Calgary, says you could connect an EV charger to a regular outlet in your garage, "but the problem is you'll never charge your vehicle battery in time for when you want to use it quickly."
Dupont says for home use, the recommended choice is a Level 2 charger, "so you can plug in at 8 o'clock at night and in the morning your vehicle is actually fully charged."
He says the wiring connection they recommend for a charging station is a 240-volt, 30-amp outlet, with the home's overall electrical system having a capacity of 125 amps.
Dupont says some older homes might only have 60 amps, which might then require adding a new, higher-capacity incoming service cable and breaker panel.
However, most newer homes are likely to have the necessary capacity, but they may still require an upgrade to the incoming breaker, from 100 amps to 125.
Dupont says the cost of wiring a home can vary depending on a few factors, including how far the main panel is from the garage, but a final price tag of $1,000 to $1,500 is typical.
The homeowner can then
choose from a variety of charging stations
, which, depending on features, range in cost from about $1,200 to $1,600.
Dupont adds that the wiring can be done in a matter of days, unless it requires working with the electrical company, and local companies now stock EV chargers, so buying one is simple.
The process can be even easier if you buy a new home that is already set up for an EV charging station.
Dave Desormeaux, president and chief operating officer of Jayman BUILT, says that starting this year, the company has been pre-wiring all their single-family homes that offer a garage with an outlet suitable for an EV charging station.
Desormeaux says the 220-volt outlet is equipped with a 30-amp breaker in the electrical panel and based on advice from vehicle manufacturers, should be suitable for overnight charging of any EV.
Along with a package of other high-tech equipment, EV charging capabilities are part of Jayman's strategy to "future proof" their new homes, even if a buyer is not yet an EV owner.
"Five or six years ago, we started roughing in for solar panels and then added solar panels in 2019, so this is just that evolution of future proofing homes for EV, solar panels, etc."
Desormeaux says he has always been a big techie. He attended the Consumer Electronics Show in Las Vega in January, where he had a chance to view the current lineup of EVs.
There he heard predictions that within 18 months there will be more than 200 EV models available.
"So (for Jayman) it really is like Gretzky – just trying to go where the puck is going to be," he said.
Tagged: Amps | Calgary | Calgary Real Estate | Calgary Real Estate News | Calgary Real Estate News | cars | Charge | Charger | Charging | Chevy Volt | Consumer Electronics Show | Custom Electric | Electric | Electric Vehicle | electricity | EV | Feature | future proof | garage | Green Living | House & Home | jayman built | solar | Tesla | vehicles | Volts | Wiring
---
---
Connect With Us