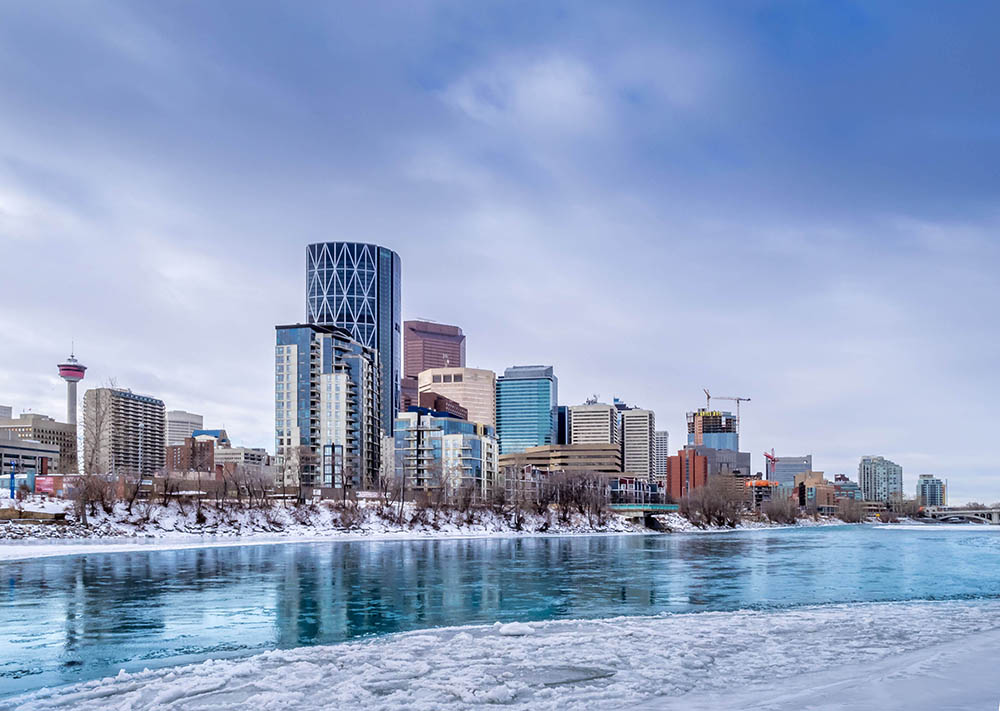 Feb. 02, 2021 | CREBNow
City of Calgary
The city started 2020 with the expectation things were going to be better following five years of slow activity.
The economy was showing signs of improvement and this was going to start working its way into the housing market.
By all accounts, January and February started on that path, as sales were improving and inventories started to ease. As COVID-19 arrived over the next three months, we saw a sharp pullback in sales, inventory and prices. However, what followed was surprising.
Despite the high unemployment rates and significant job losses, housing sales soared through the latter part of the year, reaching levels far higher than anything we've seen over the past five years.
The growth in sales was partially a result of demand shifting from the traditionally busy spring season to later in the year. Lower lending rates and price adjustments also supported further sales growth.
While sales were rising, inventories remained low, pushing the market into balanced conditions in the second half of the year. With more balanced conditions, Calgary started to record some improvements in prices. However, these trends were not consistent across all price ranges and property types, as price gains were primarily seen in the lower price ranges, which saw market conditions shift to favour sellers.
Challenging economic conditions are expected to continue to weigh on labour markets this year, but housing sales are expected to be fuelled by pent-up demand from purchasers looking to take advantage of exceptionally low lending rates.
However, supply levels are expected to rise. Some of the gains are expected to come from sellers who delayed listing their home during the pandemic. In addition, persistent weakness in the labour market could start to weigh on households, causing a rise in new listings that could fuel further supply gains.
This is expected to slow the price-growth momentum experienced in the second half of 2020, but it should not entirely offset it, keeping prices slightly higher than last year's levels.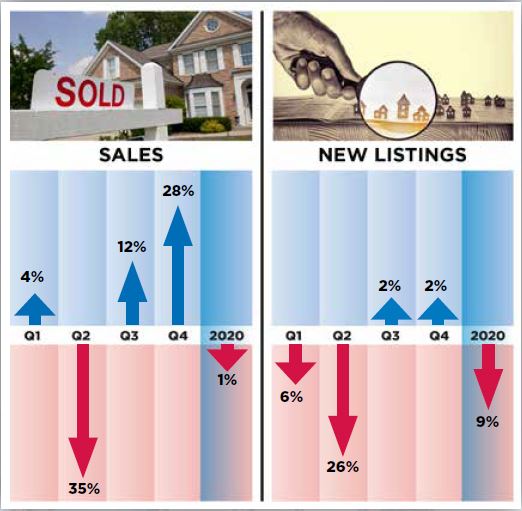 A LOOK BACK AT 2020
Strong sales in the second half of the year were not enough to offset the losses racked up during the shutdowns, as sales eased by one per cent compared to last year and remained 17 per cent below longer-term averages.
New listings fell by nearly nine per cent, resulting in the slowest year for new listings since 2002. This contributed to reductions in inventory levels, which averaged less than 6,000 units for the first time in two years.
With the decline in supply, the market moved toward more balanced conditions by the end of the year.
Conditions varied significantly across price ranges, as supply levels did not keep pace with sales in the lower price ranges, causing sellers' market conditions and price growth. Excess supply was persistent in the upper price ranges and impacted prices.
As the market shifted toward balanced conditions, we started to see prices improve. However, it was not enough to offset the pullbacks earlier in the year, as annual prices remained nearly one per cent below last year's levels.
Click here to download the full 2021 Forecast Report
Tagged: Calgary | Calgary Real Estate | Calgary Real Estate News | Forecast 2021
---
---
Connect With Us