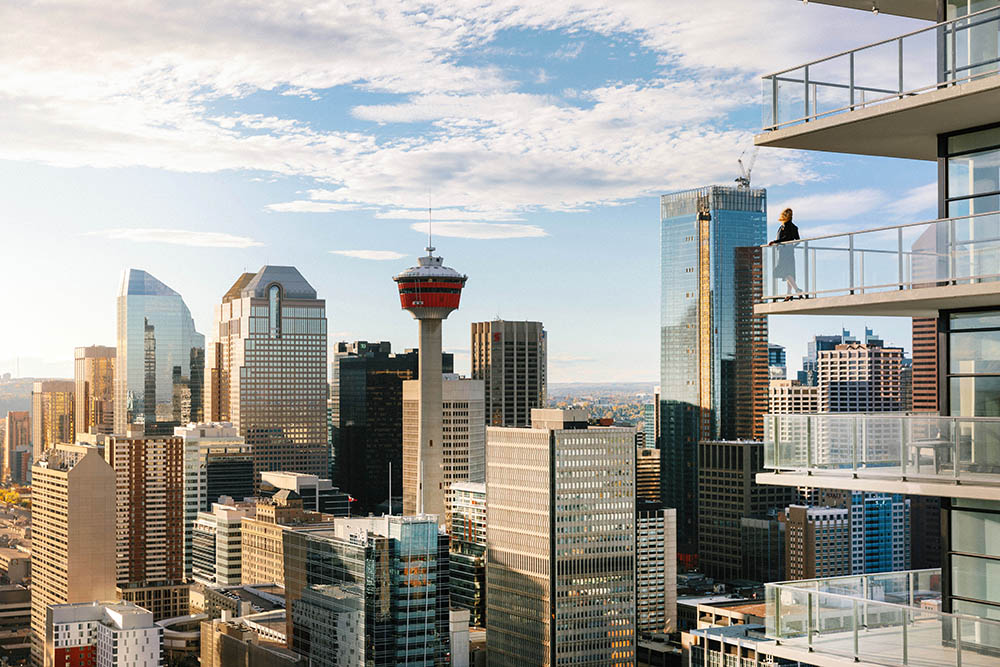 Feb. 02, 2021 | CREBNow
Housing Market – Apartment
Prior to the shutdowns, there were signs of improvement in this sector. While the shutdowns impacted all sectors, apartment sales did not rebound in the same manner as the rest of the product types.
In fact, the apartment condominium sector was the only property type to record a significant contraction in sales in 2020. However, the adjustment in new listings was not as significant, keeping inventories elevated and ensuring the market continued to favour the buyer throughout 2020.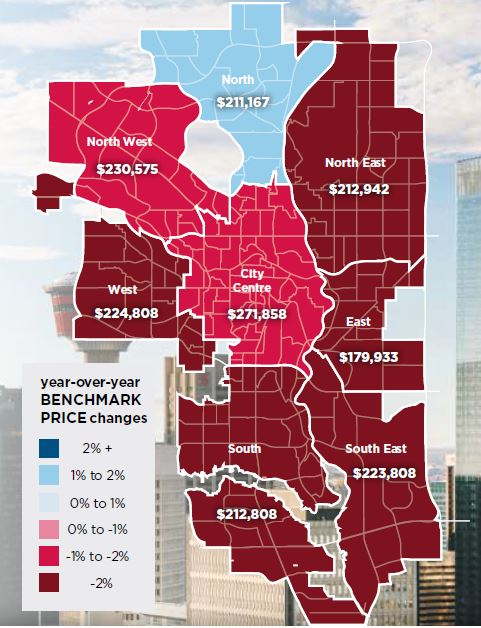 The resale condominium apartment sector has struggled with too much supply relative to demand for several years, resulting in a price adjustment of 16 per cent since 2014.
Slower apartment starts in the new-home sector will help slow the supply gains in 2021, but we still expect listings to rise. At the same time, fewer options for lower-priced product in other property types could start to support sales improvements in this sector.
Overall, we do expect the level of excess supply will start to ease in this sector, but it will take some time to see this segment move into balanced conditions. Nonetheless, any movements toward more balanced conditions should help slow the amount of price decline in this sector.

2020 Highlights
Apartment sales eased by 10 per cent in 2020, making it the lowest level of apartment condominium sales since 2001.
Sales did improve in the North East, South East and East districts, but it was not enough to offset the declines that occurred in the City Centre, which accounts for more than 40 per cent of overall sales activity in the segment.
New listings eased slightly in 2020, but not enough to cause any substantial changes to inventory levels, which finished the year higher than levels recorded in the previous year.
The months of supply averaged 7.5 months in 2020, which is slightly higher than levels recorded last year.
Persistent sellers' market conditions weighed on prices throughout most of the year. In 2020, average annual benchmark prices eased by two per cent, making the total adjustment from previous highs amount to 16 per cent.
While citywide prices did fall, the one area to show some price growth was the North district. Despite the one per cent improvement, prices remain nearly 20 per cent lower than the previous high set in 2007.
The one area of improvement was product priced below $200,000. This segment recorded sales growth of nearly 11 per cent on an annual basis.
The resale apartment sector continues to struggle with competition from the new-home market. New condominium projects are being competitively priced with the resale sector and often face lower condominium fees than existing buildings.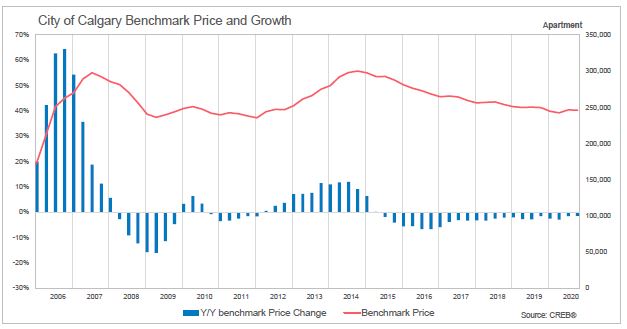 Click here to download the full 2021 Forecast Report
Tagged: Calgary | Calgary Real Estate | Calgary Real Estate News | Forecast 2021
---
---
Connect With Us