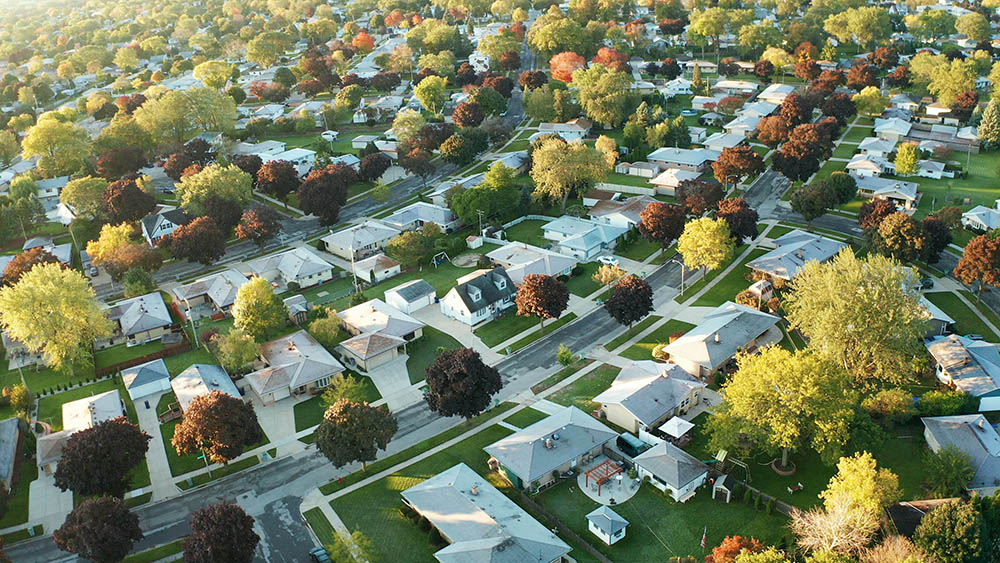 Feb. 02, 2021 | CREBNow
Housing Market – Detached
Over the past two years, the detached sector has struggled with slower sales and elevated inventory. Lower lending rates and low prices contributed to the rebound in detached sales in the second half of the year.
The reduction in new listings contributed to the fall in inventory levels and brought this segment back to balanced conditions.
Activity was especially strong in the lower price ranges, resulting in that segment shifting to sellers' market conditions. While activity varied significantly based on price range, tighter conditions supported some price growth throughout the second half of the year, offsetting earlier declines and resulting in relatively stable prices on an annual basis.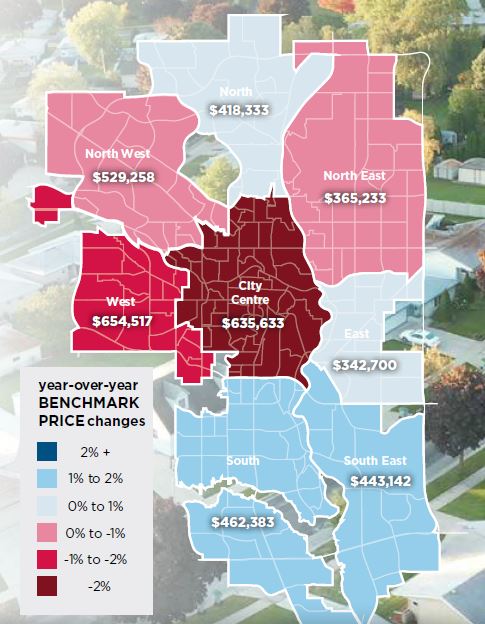 The detached sector will be starting 2021 in far more balanced conditions relative to several years ago. This will help prevent a shift back into oversupplied conditions, as supply levels are expected to rise.
However, supply gains are expected to slow some of the price recovery that has been occurring. Detached home prices are expected to improve over 2020 levels, but remain below previous highs. It is also expected much of the price gains will be driven by low- to mid-priced product, as supply gains in the upper end of the market could outpace sales activity, preventing any price recovery.

2020 Highlights
Strong gains in the second half of the year were enough to offset earlier declines and detached sales remained similar to last year's activity. However, with 9,949 sales this year, activity remains over 17 per cent lower than longer-term averages.
Sales activity did vary significantly throughout the city, as sales only improved in the City Centre, North and South East districts.
Price reductions earlier in the year, combined with lower lending rates, likely contributed to some of the gains in sales in the second half of the year. As conditions became more balanced, we started to see prices trend up, offsetting earlier losses. Overall, prices remained stable in 2020 compared to the previous year and currently sit six per cent below 2014 highs.
Price movements were inconsistent across the city. The two most expensive districts, the City Centre and West, recorded annual price declines of 2.5 and 1.6 per cent, respectively. Both the South and South East districts recorded annual price gains of nearly two per cent.
When restrictions were first lifted in May, we saw the rebound in sales start in the lower price ranges. However, the reduction in inventory caused conditions in the under-$500,000 segment to shift to favour the seller.
As the year progressed, we started to see improved sales in the middle and upper ends of the market as well, but the pullback in new listings was not as high as what was seen in the lower end of the market, especially for product priced above $700,000.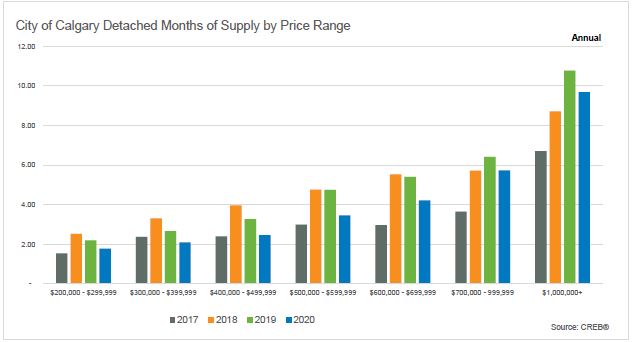 Click here to download the full 2021 Forecast Report
Tagged: Calgary | Calgary Real Estate | Calgary Real Estate News | Forecast 2021
---
---
Connect With Us