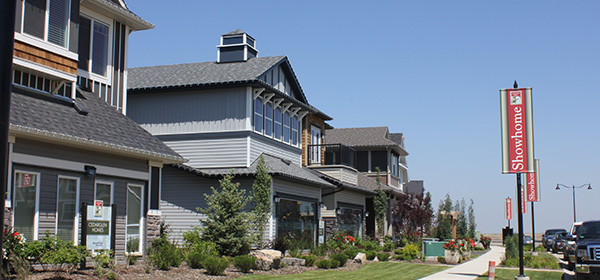 Sept. 05, 2012 | CREBNow
Towns are the New Hot Spot
Yesterday CREB® released its monthly stats package for August 2012. On the first business day of every month CREB® releases statistics on sales, prices, inventories and more pertaining to Calgary, town and country residential single-family homes, townhomes and condominiums.
For August 2012 Calgary and area saw growth, surrounding towns more so, and at a slightly slower rate than the previous 5 months, but growth none the less. A major contributing factor to this slow down is due to a decrease, 13 per cent to be exact, in new listings.
CREB® President Bob Jablonski points to the effects of this trend, with "fewer products to choose from, many consumers are holding off or turning to surrounding towns, the new home market and condominiums."
Calgary has seen drastic changes over the last 10 years with many of those changes happening in the past 6 years.
Due to a rising demand in the single family market while the inventory is depleting there has been a decline in sales growth. The result of these trends, the market has risen to levels more consistent with balanced territory.
CREB® Chief Economist Ann-Marie Lurie has an optimistic outlook for the Calgary market. "There is no question economic concerns can threaten our housing recovery. However, to date Calgary housing market consumers are exhibiting confidence evidenced through the pickup in sales activity across all housing types."
August 2012 Average Benchmark House Prices:
Single Family = $423,600
Condominium Apartment = $248,700
Townhouse Condominium = $278,200
Average Days on Market in Calgary:
Single Family 43
Condominium Apartment 52
Townhouse Condominium 50
For more statistics on the Calgary August 2012 real estate market and the surrounding area go here
Calgary Regional Housing Market Statistics - August 2012
Have you recently moved to a town outside of Calgary because of the shortage of inventory in Calgary?
Tagged: Calgary Community | Calgary Real Estate | Growth | Housing Market | Rural
---
---
Connect With Us