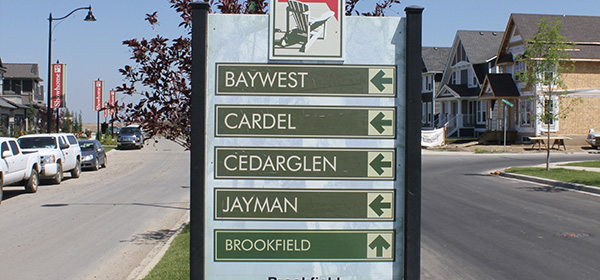 Nov. 01, 2012 | Cody Stuart
Prairie Prosperity
With economic growth and job creation supporting housing demand in the province, Canada Mortgage and Housing Corporation (CMHC) is predicting more good news for Alberta's housing market.
According to CMHC's third quarter 2012 Housing Market Outlook, sales, prices and starts are in the province are all predicted to increase over the next year. In Alberta's resale market, CMHC is predicting MLS® sales to increase by 11 per cent to 59,800 units in 2012, and 61,000 units in 2013, as employment and income growth provide the means both purchase.
"Both of Alberta's largest markets, Calgary and Edmonton, have experienced improved market balance this year," said CMHC senior market analyst Richard Cho. "Existing home owners will see the value of their property rise and this will help with move-up buying."
Along with the rise in sales, Canada's national housing agency is forecasting prices in the province to see an increase, with a transition to balanced market conditions unfolding. According to CMHC, the average resale price in Alberta projected to rise by 2.5 per cent in 2012 to $362,200, and nearly three per cent to $372,300 in 2013.
"Indeed, demand has started to pick up, with existing home sales up more than 20 per cent year over year in Calgary through the first seven months of the year, and a more 7.5 per cent year over year in Edmonton," said CMO Capital Markets economist Robert Kavcic. "Average prices, while still below peak 2007 levels, are again moving higher in both cities."
By the end of 2012, CMHC is predicting single-detached starts are projected to reach 17,600 units, up over 15 per cent from 2011. In 2013, singledetached starts will rise five per cent to 18,400 units.
Multi-family starts will increase by 35 per cent in 2012 to 14,200 units. To reduce the risk of rising inventory in the next few years, developers will moderate multi-family starts in 2013 to 13,800 units.
Across the Prairie Provinces, starts are forecast to rise to 47,100 units in 2012 from 38,818 in 2011, with housing starts reaching a similar level in 2012 with 47,300 units.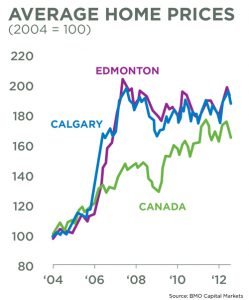 Have you bought a home recently? Did you notice any of the factors mentioned in the blog effecting your home buying experience?
Tagged: Calgary Community | Calgary Real Estate | Calgary Real Estate News | Growth | Home Buyer | Housing Market
---
---
Connect With Us