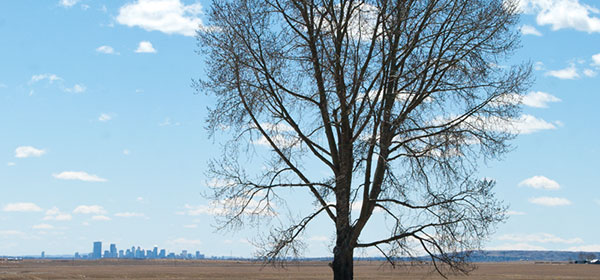 July 18, 2012 | Cody Stuart
Alberta Housing Market to 'Buck National Trend'
With many economic prognosticators predicting doom and gloom for housing markets in Vancouver and Toronto, a report from TD Economics suggests the prairie provinces, namely Alberta and Saskatchewan, could see their housing markets continue to gain momentum.
"Not all provinces will be affected equally as the ten-year housing boom comes to a likely halt in 2013. We expect declines in B.C. and Ontario to be more pronounced given that their largest urban markets in Vancouver and Toronto, respectively, are currently the most over-valued," stated the report. "Housing markets in other parts of the country are likely to endure a more muted correction or – in the case of Alberta and Saskatchewan – expand further."
According to the report, Alberta will once again lead the nation in GDP growth heading into 2013, as the province increase spending moderately to accommodate rapid population growth.
Pointing to a continuation of the province's solid job market, along with consistent if unspectacular prices for oil and gas, the report predicts Alberta will remain a favoured destination, leading to gains in housing.
"With relatively little slack in labour markets, wage gains are likely to remain outsized, particularly compared to other provinces, and in-migration levels should be elevated. Housing markets, which have been slow to improve so far in the recovery, will likely buck the national trend and strengthen over the next few years," said the report.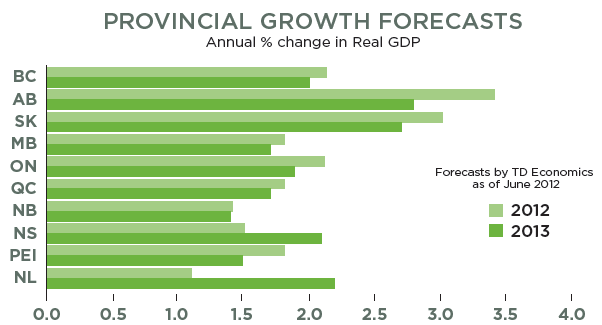 Do you think that Alberta will continue its trend? or are we just a few years behind Vancouver and Toronto for declines?
Tagged: Alberta | Calgary Community | Calgary Real Estate | Calgary Real Estate News | Decline | Growth | Housing Market
---
---
Connect With Us