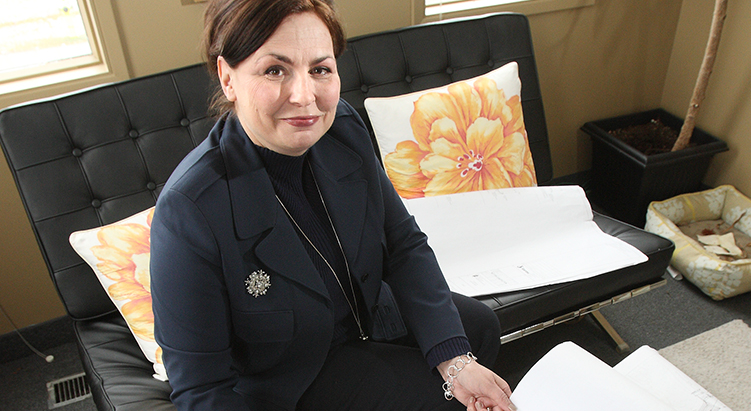 Courtesy Mount Pleasant Community Association
March 04, 2021 | Andrea Cox
Community Profile: Mount Pleasant
One of the most spectacular aspects of the northwest community of Mount Pleasant is the trees. "We live right by the park and it is just beautiful," said community resident Simone Carr-Smith. "We are surrounded by trees and at night, when the wind blows, you can hear the leaves rustling. It is just so calming."
The area borders Confederation Park on its north and west side. The location is ideal, close to restaurants, coffee shops and mom-and-pop businesses on Fourth Street N.W., Centre Street and Edmonton Trail. Sunnyside and Kensington are a quick 10-minute walk away, along with SAIT and the Alberta College of Art and Design.
"I absolutely love this community," said Jessica Karpat, vice-president of the Mount Pleasant Community Association and 10-year resident.
"It's full of mature trees and really friendly people. My neighbours are amazing."
"It's full of mature trees and really friendly people. My neighbours are amazing." - Jessica Karpat, Mount Pleasant Community Association vice-president
She says there is something for everyone in the neighbourhood. "If you are a family or if you want to retire here, there is so much going on – that's what I really love about it," she said.
Established in 1912, Mount Pleasant has changed over time and exhibits several different housing styles, along with a variety of streetscapes.
"If you walk the streets and look at the different blocks, you can see that the City was testing the best way to develop a city block on a grid plan," said Karpat.
"On 22nd Avenue, you'll see really densely planted elms with a boulevard, and then on 23rd Avenue you'll see the homes set really far back from the road and you'll see the sidewalk, but not the boulevard."
Top Attractions


Mount Pleasant boasts one of the City's seven remaining outdoor swimming pools – open from July 1 to early September every year.


The North Mount Pleasant Arts Centre contains over a dozen kilns, potter's wheels and ample studio space to draw, paint, or take a visual arts or ceramics class.


Once known as the North Hill Coulee, Confederation Park spreads across 160 hectares and is home to the Confederation Golf Course and the Lion's Festival of Lights, which takes place every December.


Tagged: Calgary | Calgary Community | Calgary Real Estate | Calgary Real Estate News
---
---
Connect With Us