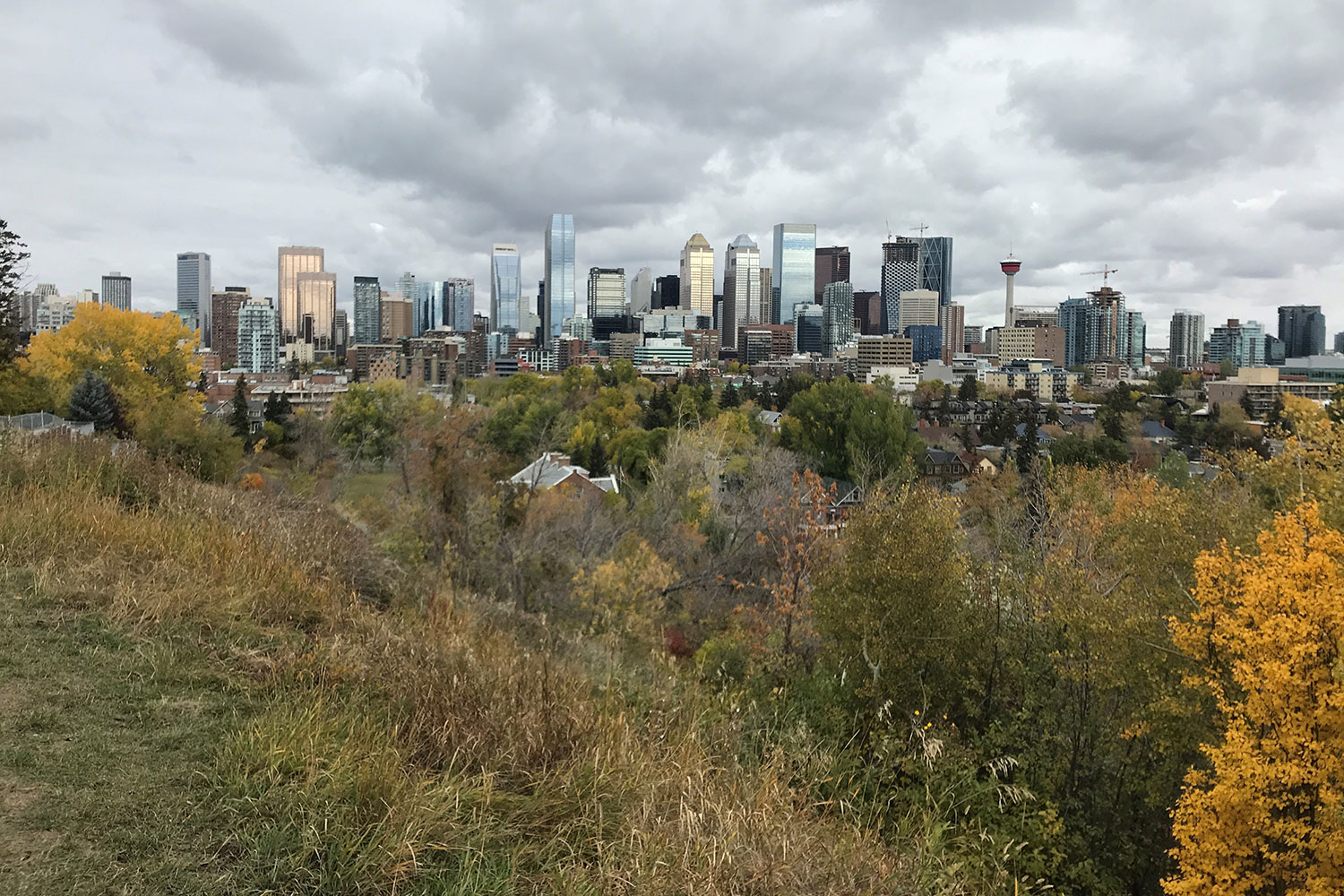 Mount Royal's Hillcrest Avenue provides stunning views of Calgary's downtown. Tyler Difley / CREB®Now
March 04, 2021 | Andrea Cox
Community Profile: Mount Royal
Mount Royal boasts a long and storied history.
Long before the area was populated by European settlers, members of the Blackfoot Nation camped in the lee of Mount Royal on their journey up the Elbow Valley each season. The base of the hillside made for a solid campsite, with brush for cover and fires, and plentiful small game.
When the Canadian Pacific Railway came on the scene in the mid- to late 1800s, they bought up the land, which at the time was still untouched by development, calling it block nine. However, in the early 1900s, development began in earnest, with most of the stately brick and sandstone estates in Upper Mount Royal edging upwards during the building boom of 1910 to 1912.
Annexed to the City of Calgary in 1907, Lower Mount Royal (the area below Cameron Avenue and Royal Avenue extending from 5th Street S.W. to 14th Street S.W.) experienced a different genesis. Here smaller lot sizes and Victorian-style homes with front porches and wood-frame construction were more the aesthetic.
Today, Mount Royal sits in the middle of the action, close to vibrant amenities and the downtown core. Although the mix of predominantly single-family homes is still the same in Upper Mount Royal as it was at the turn of the 20th Century, Lower Mount Royal is experiencing growth and rejuvenation, with almost 3,000 of its 3,449 residents living in apartment-style condos.
Top Attractions


There are several schools within walking distance, including Earl Grey School (Grades K-6), Mount Royal Junior High School (Grades 7-9) and Western Canada High School (Grades 10-12)


17th Avenue S.W. is an amenity centre, brimming with shopping, services, workout facilities, yoga studios, upscale restaurants, craft breweries, wine bars and coffee houses.


Although not directly on the river, both Upper and Lower Mount Royal are within walking distance of the river pathways in Mission and River Park in Altadore, one of the city's best off-leash dog parks.


Fun Fact
In 1968, an indigenous archeological site was unearthed at the crossroads of 17
th
Avenue and 7
th
Street S.W. Bison bones and primitive stone implements were found, leading archeologists to the conclusion that the area was once a popular hunting ground.
Tagged: Calgary | Calgary Community | Calgary Real Estate | Calgary Real Estate News
---
---
Connect With Us