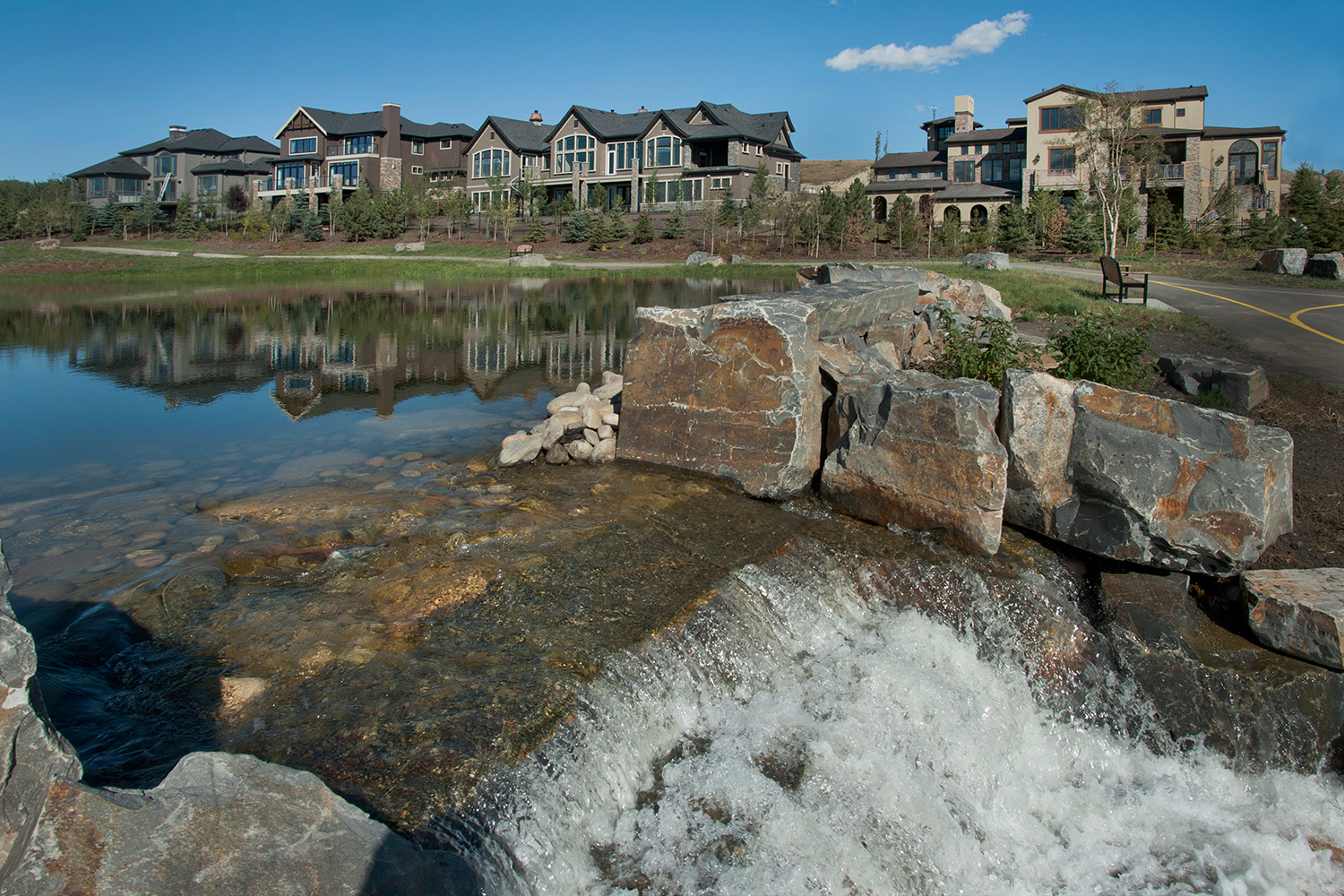 Courtesy Flickr user Glen Belbeck
March 04, 2021 | Andrea Cox
Community Profile: Douglasdale
With the pristine parklands of Fish Creek Provincial Park in its backyard, along with quick and easy access to a variety of upscale amenities, Douglasdale offers the best of all worlds – both suburban and urban.
"It's absolutely amazing here," said community resident Karen McQueen, who has lived in the area since 2004. "I feel like I am in the middle of nature in the middle of the city."
Known for its low crime rate and excellent access to nature, this topographically diverse area features more than 6.4 square kilometres of space, including parks and a stunning ridge. A riverside pathway on the western edge of the community connects to two pedestrian and cycle bridges that cross the Bow River into Fish Creek Park.
"I feel like I am in the middle of nature in the middle of the city." - Karen McQueen, Douglasdale resident
McQueen takes full advantage of the location. Every day she walks the ridge overlooking the Bow River, often sauntering down to the river's banks and across the bridge into the park
"Sometimes I see deer. I see coyotes, beavers, ducks and last year there were owls nesting," she said. "Every day is new and every season is different."
Founded in 1986 north of 130th Street S.E., Douglasdale has seen development slowly nudging north, most recently with one of the newest suburban hot spots for live, work and play, Quarry Park.
With all that development comes a bevy of amenities, from shopping to fitness. Two new state-of-the-art YMCA locations are within a five-minute drive of the community – the Remington YMCA in Quarry Park and the South Health Campus YMCA in Seton, slated to open in early 2019.
"There is everything here," said McQueen. "I don't really ever need to cross Southland Drive."
Top Attractions


The newly launched Remington YMCA in Quarry Park is a state-of-the-art, 94,000-square-foot facility with a fitness centre, running track, gym, 25-metre lap and leisure pool, and a 62-spot childcare facility.


Residents can choose from a variety of shopping experiences, from the quaint, shops at McKenzie Towne to the comprehensive offerings along 130th Street S.E., including restaurants, banks and home design, home improvement and fashion retailers.


Fish Creek Provincial Park, the second largest urban park in the country, offers residents access to the Bow River, bike paths and diverse natural areas.


Tagged: Calgary | Calgary Community | Calgary Real Estate | Calgary Real Estate News | Douglasdale
---
---
Connect With Us