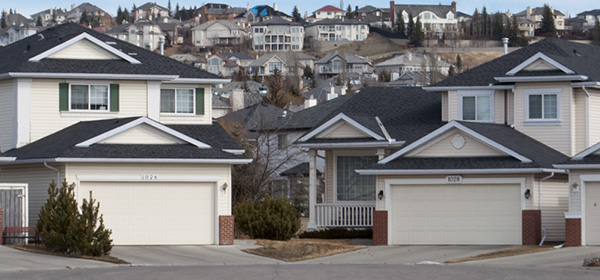 Aug. 16, 2012 | CREBNow
Calgary a 'Top Contributor' to Housing Gains
Calgary, along with Toronto and Oshawa, was a "top contributor" to a 0.2 per cent increase in Canada's New Housing Price Index (NHPI) for June.
According to Statistics Canada, "improving market conditions" along with increased material and labour costs were the main reasons for the rise. "June's increase was mostly driven by gains in Toronto where the year over year price increased five per cent. In Alberta's major markets, Calgary and Edmonton, the NHPI has been particularly flat during the recovery," said Will van't Veld, economist, ATB Financial. "Calgary has registered a 1.7 per cent increase. In Edmonton, the annual increase was only 0.8 per cent."
The largest monthly gains were seen in the Toronto region, with the metropolitan region of Kitchener– Cambridge–Waterloo posting a 1.7 per gain, followed by Winnipeg (+0.7%) and Victoria (+0.6%), while the largest year-over-year increases in contractors' selling prices occurred in Toronto and Oshawa (+5.0%), Regina (+4.7%) and Winnipeg (+4.4%).
"Alberta has long been an outlier in the Canadian housing market," said van't Veld. "And while it's expected that prices for new homes in Toronto will follow resale prices under the new mortgage rules—that may not occur in Wild Rose country."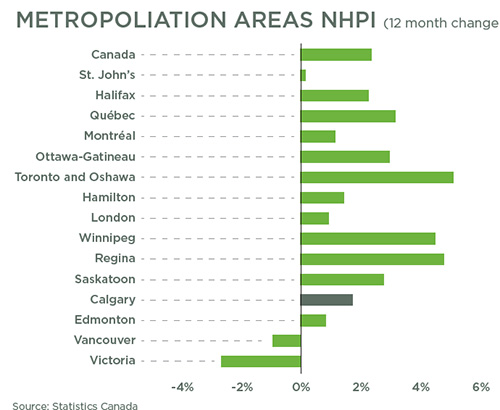 Tagged: Calgary Community | Calgary Real Estate | Calgary Real Estate News | Growth | Home Price Index
---
---
Connect With Us