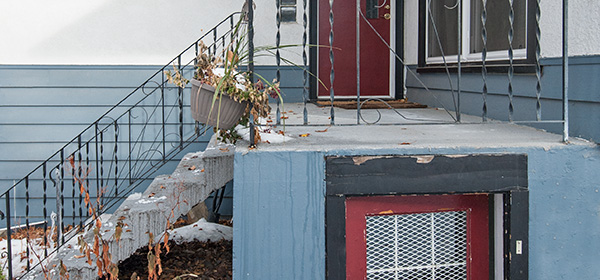 Nov. 01, 2012 | Cody Stuart
Secondary Suite Questions Remain
A recent pilot project from City Hall has once again cast a spotlight on the hotly contested issue of secondary suites in Calgary. One of Mayor Naheed Nenshi's major talking points during his 2010 campaign, the citywide legalization of secondary suites, remains an unrealized goal as the Mayor comes to the end of his term.
Although city council agreed in April to allow the suites in all new neighbourhoods, it's unlikely such a move will make much of a dent in Calgary's hot rental market. Bryan Backman-Beharry is one of those Calgarians whose home purchase was aided by the option of adding a legal secondary suite. Having already tackled the biggest hurdle by purchasing a home already zoned to allow secondary suites (RC2 as opposed to RC1, where secondary suites are not allowed) - Backman-Beharry's southwest home contained a pre-existing suite that the first-time homeowner hoped would be grandfathered in.
"The fact that the home had an existing suite, albeit illegal, was a significant factor in our decision to purchase the home," said Backman-Beharry, who purchased the home along with his fiancée earlier this year. "The home was outside our budget, but we decided that income from the suite would enable us to make up the difference in time."
Due to changes made to the suite over the last 60 years, the suite was not granted legal status. After the previous owner informed him of the City of Calgary's Secondary Suites Grant Program, which offers a grant of up to $25,000 to cover 70 per cent of the costs of developing or upgrading a legal, Backman-Beharry decided to make the necessary changes to legalize the suite.
In Backman-Beharry's case, those changes required installing a second furnace, a different type of window in the suite bedroom to meet fire code requirements, adding lights and handrails to front and back entrance steps, fire/smoke separation between the suite and the home and interconnected smoke and carbon monoxide detectors.
Along with the significant financial cost of the process, which – along with more cosmetic changes to the suite – has cost Backman-Beharry over $40,000, the effort involved in legalizing his suite has been substantial.
"Well, getting everything going is very time consuming - it's like having a part-time job," said Backman- Beharry, who estimates that his suite is 65 per cent completed. "One of the hardest parts of the entire process was fully understanding the requirements to make a suite legal, and meeting the stringent requirements for the development permit. The process would have been much easier if only a building permit were needed."
Under the City's Secondary Suite Pilot Program, 50 homes across the city will be inspected for relevant permits, land-use designation, provincial fire and building code standards. Inspectors could then ask owners to renovate to meet safety standards, or shutter the suite. If the suite is in an area where only single-detached homes are allowed, the owner would have to either apply through council for a rezoning, or close the suite.
Given that Mayor Nenshi has previously described the city's rather bewildering rezoning process as "untenable" and that the $6 million funding for the Secondary Suites Grant Program was fully allocated in April, leaving all applicants on a firstcome, first-serve waitlist until more funding becomes available, Backman- Beharry believes the city's efforts could be better spent in opening the doors for more homeowners like himself to add more suites to Calgary's tightening rental market.
"Safe and affordable housing should be encouraged throughout the city, and a big step toward encouraging legal suites is to loosen the zoning requirements. As things stand today, many homeowners cannot make their suite legal even if they want to, and that exposes them to significant risks if they choose to rent regardless," he said.
The City's Secondary Suites Grant Program was extended in May of 2012 until the current funds available where committed. A proposal requesting $2 million in grant funding to extend the program for an additional two years was sent off to the Province in early July but to date there has been no response from them. Currently, there are 19 applicants on the waitlist.
Backman-Beharry's words are echoed by CREB® president Bob Jablonski, who is onside with the city's efforts to make the suites more accessible for both buyers and renters.
"Secondary suites give first-time homebuyers an opportunity to help subsidize their mortgage payments," said Jablonski. "I think the city should grandfather in or provide time for owners to bring the suites up to code, and then everyone's happy."
Having made the citywide legalization of secondary suites a primary concern during his last campaign, Mayor Nenshi said Calgarians wishing to see wider acceptance of the suites should make their voices heard.
"What we have not been able to achieve is normalizing the current illegal suites in R1 districts, and I still firmly believe that is something we have to do from a moral and ethical standpoint, as well as helping us deal with the affordable housing crisis that is coming. So I still believe it is important, and I would encourage people who agree with me to contact their aldermen and remind them that this is an unfinished piece of business."
Are you building a secondary suite? Have you faced any troubles along the way? Share your insights in the comments below.
Tagged: Bob Jablonski | Calgary Real Estate | Calgary Real Estate News | City of Calgary | Mayor Naheed Nenshi
---
---
Connect With Us