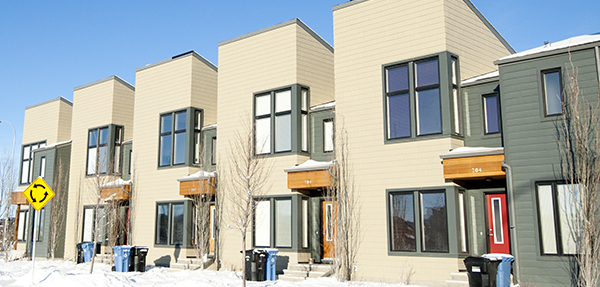 Oct. 27, 2015 | CREBNow
Last chance for input on Condo Act
Province to end public consultation of first phase Oct. 30
Albertans still have time to provide input on amendments to the province's condo property act, which is seeking to provide condo owners with easier access to information and quicker dispute resolutions.
Leading up to Oct. 30, Albertans are being invited to review and weigh in on updates to the Condominium Property Act by clicking
here
.
To review a draft copy of the first phase of regulations, click
here
.
Service Alberta says the first phase of regulations is aimed at enhancing consumer protection. It proposes new condominium buyers will benefit from stronger developer requirements for information disclosed at the point of sale, including the date of occupancy and realistic operating budget and estimated condo fees.
Other enhancements include trust money safeguards and cancellation rights for certain long-term contracts entered into by the developer.
New and existing condominium owners will also benefit from improved rules that ensure a smooth transition from the developer to the owner-elected board of directors.
Bill 13, which included more than 50 amendments, was first tabled in the legislature last year.
For buyers, the amendments provide more protection in the form of reinforcing developers' legal duty to the corporation when performing the duties of the board and strengthening the provincial governments power to inspect, investigate and enforce the act relating to a condominium sale. For existing owners, the amendments provide more protection in the form of capping expenses that may be included in a caveat and setting limits on monetary sanctions that can be imposed in accordance with bylaws.
In an earlier interview with CREB®Now, Alberta Condominium Owners Association co-founder June A. Donaldson believes the amendments will help address the current and future needs of Alberta's growing and evolving condominium industry.
"They will help to ensure best practices for condominium boards and management companies, level the playing field among developers and protect the rights and property values of purchasers and owners," she said.
More than 8,000 condominium corporations are in operation in the province, accounting for approximately 20 per cent of homes sold in a year.
Tagged: Alberta | Alberta Government | Calgary Real Estate News | Condo Act | Condominium | Condominium Property Act | Condos | provincial government
---
---
Connect With Us