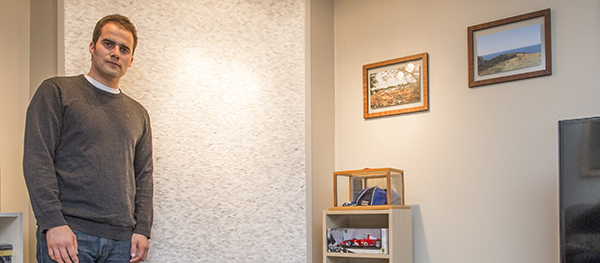 Dec. 10, 2014 | Cody Stuart
Cure for condos?
New bill could mean added security for Alberta condo buyers and owners
Alberta condo owners could soon have more protection thanks to a new bill being proposed by the province.
The bill, which includes more than 50 amendments to the decades-old Condo Act, would strengthen rules related to occupancy dates, purchase agreements, warranty information and conflict resolution.
The new rules would regulate more than 8,000 condominium corporations that exist in Alberta, and provide protection for an increasingly large portion of the province's homebuyers. "It's a good thing that they're going to make it so condo owners know more about the financials of condo boards and more about repairs and that sort of thing," said Mario Demarco, who purchased his first condo in downtown Calgary earlier this year. "My condo board was very good about providing information to my REALTOR®, but I have heard stories of it taking a long time."
Calgary condo owner Bryan Humphrys, who was hit with a $60,000 special levy last year after engineers found $2 million worth of repairs at his downtown complex, welcomes the possibility of more protection.
"They gave me a notice and a month later they wanted money," said Humphrys, who was forced to re-mortgage his home after receiving the notice. "When I got notified, it was just a letter that said 'Special assessment, $2,000,000 worth of repairs. Owners are responsible for the costs,' and how much each owner owed."
Changes included in the proposed bill limit the circumstances in which a condo board may impose special assessments or levies that occur when unexpected shortfalls or expenditures occur in the budget that can't be covered by the reserve fund.
The bill would also require boards to provide owners with key information, in advance, pertaining to an impending levy.
"[The bill] sets some parameters around levies and compels boards to provide owners with key info about the levy. To be more specific, this amendment defines why special levies would be issued and not just how they would be issued," said Scott Seymour, public affairs officer for Service Alberta.
Following his notice, Humphrys had to be "pretty aggressive" to obtain the engineering reports and other documents related to the repairs, a situation he hopes the new regulations will remedy.
"I don't think I should have to call them a dozen times and be aggressive with them and get angry and go through all that. That stuff should just be automatically sent to you," he said. "If [the new] bill changes
that, great."
Other changes proposed in the bill would see disputes between owners and occupants settled by a tribunal rather in a courtroom, and new qualifications and standards for condo managers.
"The proposed amendment to the required qualifications of property managers is a move in the right direction," said Cheryl Ballerini, who serves on the condo board at her building in southwest Calgary.
"The members of our condo board are all volunteers, and many of us didn't have experience prior to joining our board. As a condo board, we regularly rely on the expertise of our condo manager for many different situations, both large and small.
"Regulating skills, education and competencies of condo managers and condo management companies across Alberta ensures that every condo board has the necessary resources to make the right decisions for their condo buildings."
The new bill would also see the Real Estate Council of Alberta (RECA) responsible for training and licensing condominium managers in the province.
The proposed amendments are the result of consultations held with stakeholders in the province that included the Canadian Home Builders Association, Canadian Condominium Institute, Alberta Real Estate Association, RECA and Alberta condo owners over the last 18 months.
Sales in Calgary's combined condo sector (apartment and townhome) have grown by 19 per cent through the first 10 months of this year, highlighting the market's increasing importance. Provincewide, more than 88,000 new condo units have been built in the last 10 years.
Speaking on the bill, which could come into effect as early as this year, CREB® president Bill Kirk said the changes, especially those relating to condo managers, are welcome.
"CREB® is pleased to see that concerns raised by our members are addressed in the bill. In particular, the licensing of condominium management companies will provide more consistent regulation, and increased developer obligations for documents provided to new purchasers will provide more information to REALTORs® and their clients," he said.
Tagged: Alberta Government | Bill 9 | Calgary Community | Calgary Real Estate News | Condo Act | condo boards | Condos | Service Alberta
---
---
Connect With Us