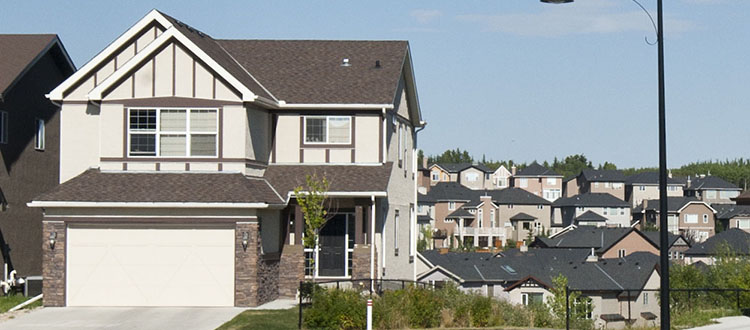 Nov. 19, 2016 | Alex Frazer Harrison
Foreign buyers roundtable
With discussions continuing to swirl around Calgary being an attractive location for foreign homebuyers,
CREB®Now
contributor Alex Frazer-Harrison sat down with three local experts to get their opinions on what the future holds for the city's housing market.
Here's what they had to say:
Mark D. Evernden, private office advisor and owner with Engel & Völkers in Alberta
Calgary will continue to be attractive to foreign investors due in part to the value of local properties, said Evernden.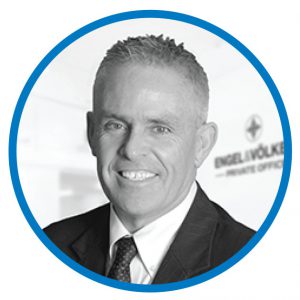 "It's perceived value," he said. "Remember, they (foreign investors) trade with the U.S. dollars. So out of the gate, you're in a strong position because it's a 25-per cent discount right now."
He added the lack of a tax on foreign homebuyers such as that applied in Vancouver is also an attraction. Earlier this year, the B.C. government imposed a 15 per cent land transfer tax on real estate purchases by foreign buyers in the province's most populated city.
This month, Evernden will represent Engel & Völkers as part of an Alberta and Calgary economic development mission to China, visiting Shanghai, Guangzhou and Yantai.
"These are the largest growth markets and wealthiest regions based on economic strength," he said, adding Europe is also showing interest in Calgary real estate; he recently held meetings in Rome.
"There's a huge opportunity there, as well."
ATB Financial chief economist Todd Hirsch
Calgary's housing market has traditionally been overshadowed by other Canadian cities because of location and accessibility, said Hirsch. Yet he expects that to gradually change among foreign homebuyers over the next five years.
"I think Calgary has lived under the shadow of cities like Vancouver and Toronto," said Hirsch. "When we're talking about foreign homebuyers, a lot of them are Asian investors, and Vancouver has more naturally been attractive because it was seen as a natural go-to city for a lot of Asian investment in real estate."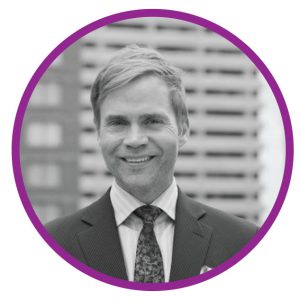 Calgary will begin to become more attractive, in part, due to the newly expanded international airport, "and house prices are so much more affordable than either Vancouver or Toronto."
Hirsch added the current economic downturn in Calgary isn't likely to impact investors who aren't planning to flip homes.
"If you're looking to purchase real estate as an investment and not flipping, you won't be a sensitive to the timing of it," he said.
Meanwhile, Hirsch dispelled the notion that Canada's slumping dollar might attract more American buyers.
"There might be some (investors) from the 'States with the relatively stronger U.S. dollar and the U.S. economy in better shape, but Americans don't tend to be real estate investors as much as they are in China," he said.
"A lot of the reasons why investors in China are looking offshore (is because) there are questions and concerns about Chinese banks and having some assets stranded in China, and they want to diversify. There aren't that many worries about U.S. investors.
"Calgary has a lot of things going on from a real estate-investment perspective. It's a young city with modern infrastructure and it's got a major international airport, so there are a lot of easy connections that could be attractive for foreign homebuyers."
Calgary Economic Development president and CEO Mary Moran
Calgary's relatively stable housing market is an attraction for foreign buyers, said Moran.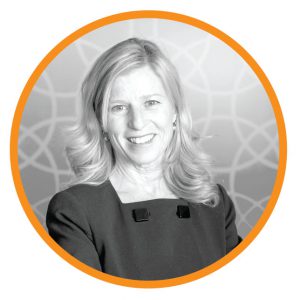 "Because of our status as an energy centre, major companies have major operations here and constantly move people in and out of Calgary," she said.
"(We don't) have the same issues with an overheated real estate market from foreign buyers as cities like Toronto or Vancouver. In fact, given housing prices, it's one of the selling points that we have when we are attracting companies to Calgary."
Looking ahead, Moran said while CED doesn't forecast future markets, "we do know that, after two years of recession in Alberta, we're widely forecast for growth in access of two per cent in 2017 and that will support the real-estate sector."
Tagged: ATB Financial | Calgary Economic Development | Calgary Real Estate | Calgary Real Estate News | China | Engel & Völkers | europe | Foreign Buyers | Homebuyers | investors | Mary Moran | Todd Hirsch | Toronto | U.S. | Uncategorized | Vancouver | YYCRE
---
---
Connect With Us