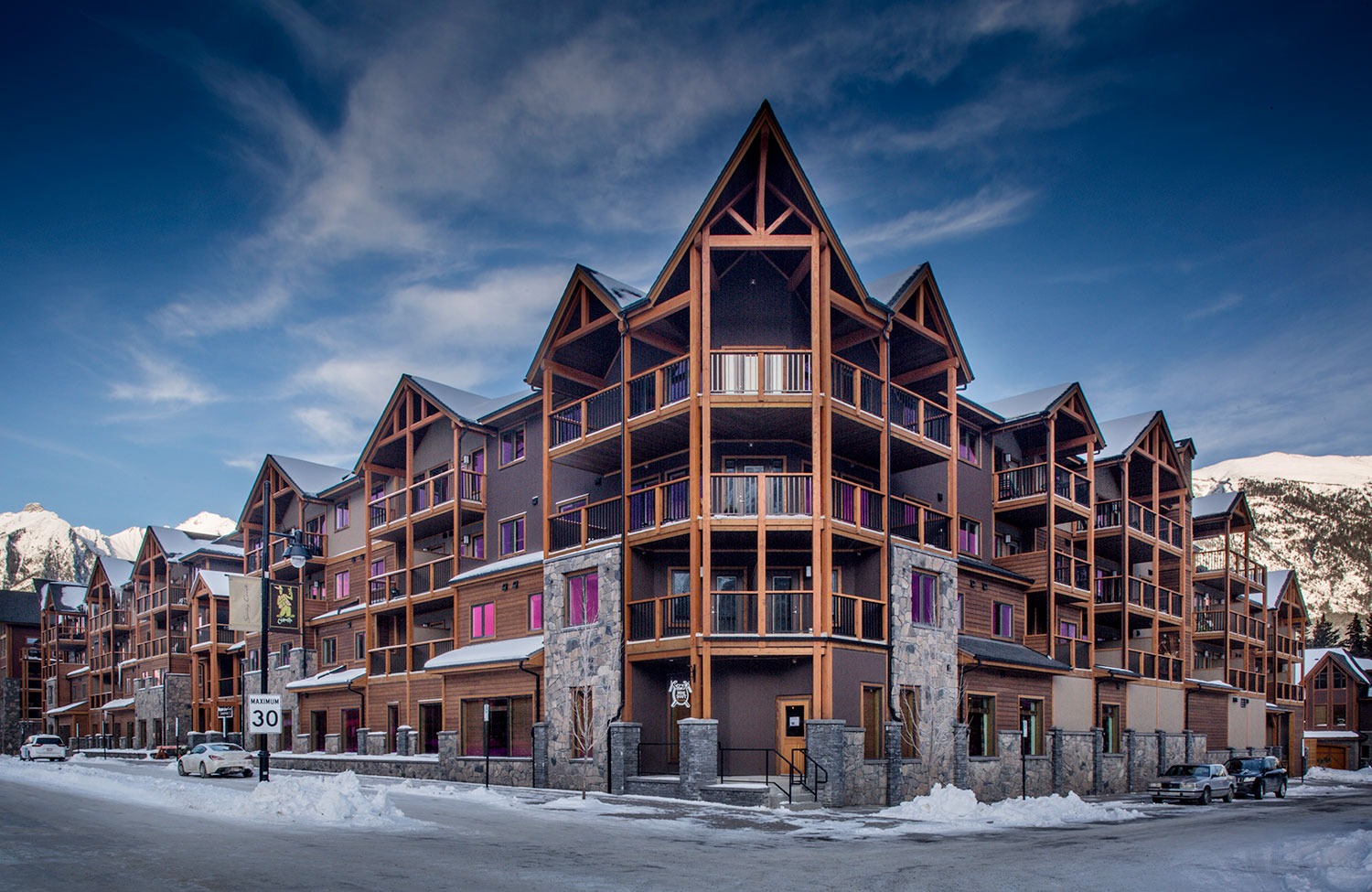 Nestled in amongst the Rocky Mountains, Spring Creek is a community that wants to appeal to everyone, from young families to seniors.
Feb. 16, 2017 | Barb Livingstone
Ticking all the boxes
Canmore's Spring Creek aims to give seniors care options in a resort-like setting
Having to leave your home and the community you love, when it comes time to downsize or when you need extra care, is one of the worst things about aging.
While even the most grandiose new communities try to tick all the boxes that allow aging in place – like live/work units, mixed-use services, and a range of options from affordable to luxury single family and mutli-family homes – not all can claim to package those choices in a walkable, resort setting.
However, a 70-acre development in the mountain village of Canmore, is checking off every one of those uses in what is a "legacy" project for developer Frank Kernick.
Called Spring Creek, the land on which the community is being developed sits alongside downtown Canmore, surrounded by two creeks and 2.5 kilometres of woodland trails.
Kernick's vision for Spring Creek is a community that everyone from young families, to vacationers, to seniors over 90, will fit into comfortably.
Within 10 years, the development is projected to have 1,000 dwelling units and 200 hotel units, all built on land that has been in Kernick's family since 1927. The site first housed his grandparents' dairy farm and then became Restwell, a mobile home park built by his father and uncle. Kernick bought the land from his family in 2002.
We wanted it to be a gathering place, another place to bring the community together.
Spring Creek is about 40 per cent complete, with a mix of condos, live/work units, townhomes and single-family homes. While the resort-setting box is easy to tick in Spring Creek, given its location nestled in the Rocky Mountains, it's the other uses Kernick is weaving through the community that make it truly unique.
"In other resort communities, with recreation properties, the windows would be dark during the week. I wanted the lights on," said Kernick, of his development where half of residents currently come from the Canmore area, and the other half from Calgary, and other parts of the country.
The lights are certainly on at the +65 Origin at Spring Creek development, which integrates independent and assisted living in seniors' housing at the core of the community.
"There are so many healthy seniors in the community – they are very active – and they want to keep healthy. Origin is something that was not found in Canmore before."
The recently completed 110-suite condominium building is 70 per cent occupied. Origin has 56 full-ownership, independent living condominiums and 54 all-inclusive rental suites. Of those, 12 are "memory suites" with extended assistance for residents with challenges like dementia.
Residents not only can age in place, within Spring Creek, but also within Origin itself, says Kernick. With different levels of care, one partner can potentially live in a condo while the other has support in a memory unit.
Amenities in Origin include a yoga studio, art studio, music room, saltwater pool, internet cafe, movie theatre and the Mineshaft Tavern. The pub can be accessed from within Origin and from the street in front, making it open to anyone within Spring Creek or Canmore.
"We wanted it to be a gathering place, another place to bring the community together," said Kernick.
One of the most challenging aspects of any development is the mix of pricing. In the case of Spring Creek, however, fully five per cent will be perpetual affordable housing, aligning with the town's overall objective of ensuring residents can live in their own community.
Other current projects within Spring Creek include the four-storey, 56 unit Creekstone Mountain Lodge and the $37 million Malcolm Hotel, Canmore's first new hotel in several decades. The four-star, 124-room hotel will feature a 6,500 square foot conference centre and is expected to be completed by late 2017.
Tagged: Canmore | Housing Market | seniors | Spring Creek
---
---
Connect With Us